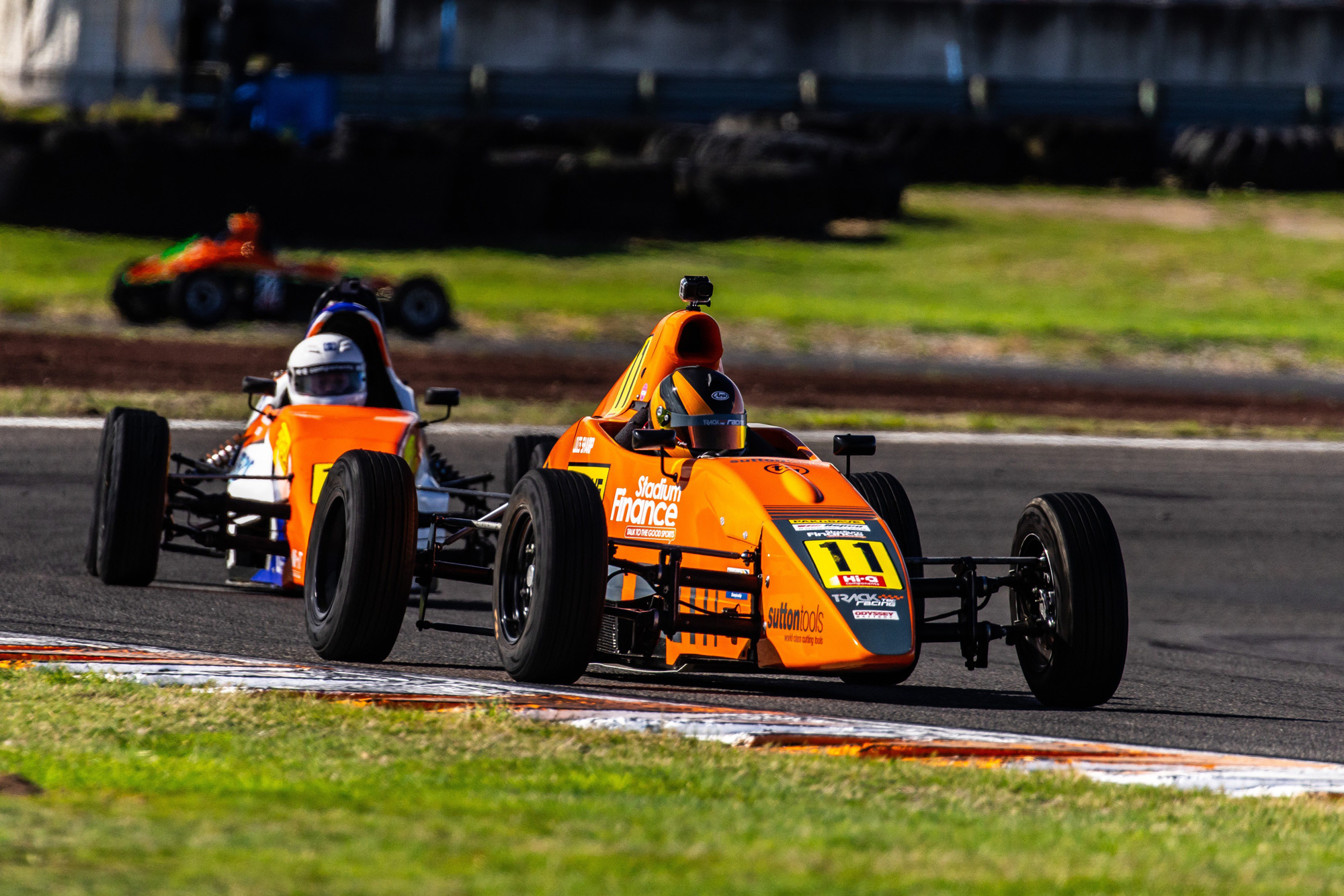 Podium for Sharp at NZ Formula First Championship finale
Rookie Louis Sharp has finished the Hi-Q Components 2020/21 NZ Formula First Championship on a high with four top-five results at the eighth and final round held at the Bruce McLaren Motorsport Park in Taupo. Having qualified fifth fastest, the Christchurch teenager went on to finish fourth, third and another fourth in the three races over the weekend.
"It was a pretty good weekend and I am very happy," commented Sharp. "I think we have had strong weekends throughout the season with good pace."
Initially in Friday practice the team had an early engine issue to deal with before Sharp set about bedding in new brakes and scrubbing new tyres.
"I was always confident in the car and that we would have speed. Qualifying on Saturday morning was tough. Initially the track was wet, and I set third quickest time. As the session went on the track started to dry and I got held up in traffic and dropped back to fifth on the grid.
"I thought I drove well in the opening race. Unfortunately, I dropped back to sixth and by the time I got up to fourth the top three had got away, so there was no chance of catching them.
"It was important to get a good start in the second race which I did, so moved up through the field. I had a good battle with Leo (Scott), managing to hold him off for third, and the podium that we have been working so hard for.
"In the final race we weren't quite as quick, even though I got a good start. There was a bunch of us battling for a podium and I ended up fourth. All in all, it was a great weekend and getting a podium was fantastic for the team."
It has been a season of learning for Sharp and the team with both highs and lows across eight rounds.
"I'm really happy with general speed and racecraft that we were able to improve on throughout the season," commented Sharp. "Finding extra speed in the car made it easier to pass and defend and I learned heaps on battling for position.
"The highlight of the championship would have to be that second race at Taupo in the weekend and getting a podium as we have been working hard for it. We have had lots of little highlights but best one is the podium.
"I'm really happy with how the racing has gone. I've definitely learned a lot so will be more confident going into next season."
Sharp finished sixth overall on the points table with Chris Symon from Palmerston North winning the title. The team heads home before making decisions looking ahead to the coming season.