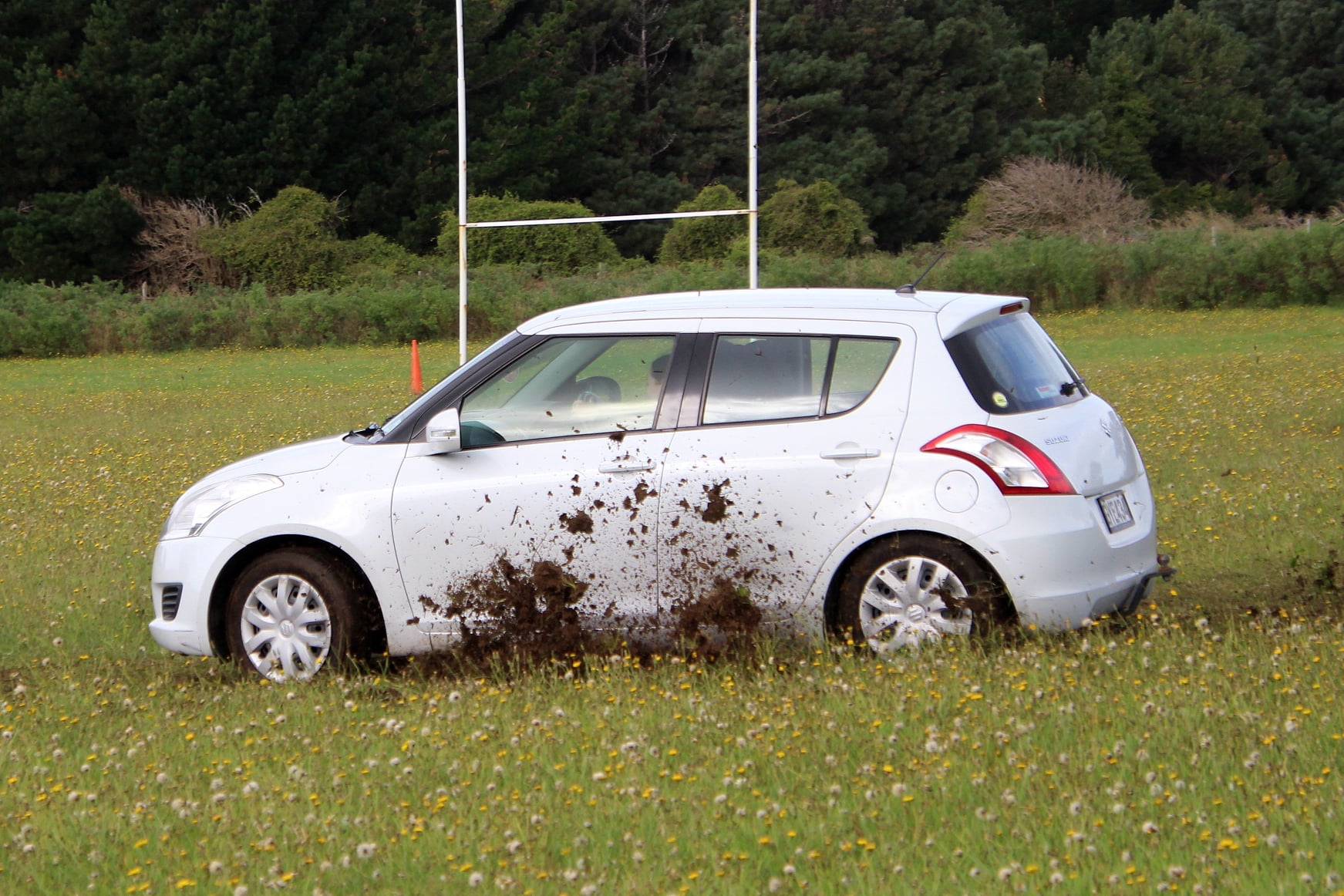 ClubSport triathlon attracts new competitors in Southland
Entry level motorsport continues to thrive in the south with a healthy number of new faces contesting the Southland Sports Car Club's Evolution Motorsport ClubSport Triathlon at Teretonga Park in Invercargill on Sunday.
The triathlon was a non-championship event featuring a standing ¼ mile, a grass motorkhana and a sealed Autocross event. The motorkhana was held on an area of the Teretonga Park grounds that has only recently become available and competitors loved the new addition to the ClubSport scene.
The Van Asperen family of Balclutha made the trek south to take advantage of the opportunity to participate in inexpensive motorsport with father Mark bringing along daughters Olivia (20), Sarah (18) and Jasmine (14) to have a go. Sarah made quite the impression in the grass motorkhana finishing second overall and fastest in the Under 1600cc class in a Suzuki Swift, beating Dad who has previous motorsport experience in the process. Sarah, having her first motorsport outing, said "she had never had so much fun." Steven Watson of Invercargill was fastest on the grass in his Toyota Starlet with Sarah second and then another family group with siblings Clair and Ben Wild third and fourth respectively in another Suzuki Swift with father David Wild fifth. The Wild family had travelled from Dunedin for the event.
It was a family affair in the Standing ¼ Mile also, with Craig Allan in a Holden Commodore recording a time of 12.86 seconds time to head off his father, Neil Allan in a Mitsubishi Lancer with two newcomers, Brian Stewart in his impressive Ford GT40 replica and Jason Whitehead in a Datsun Coupe third and fourth respectively, Whitehead taking the 0-1600cc class honours.
Craig Allan won the Autocross in the afternoon, this time at the wheel of his Nissan, ahead of Watson and Neil Allan. David Wild won the 0-1600cc class in fourth overall from yet another newcomer, Bradley Maxwell in a Toyota Yaris.
The results across the three events saw Craig Allan the overall winner from Watson and Neil Allan with Whitehead taking the 0-1600cc class from Mark Van Asperen and Ben Wild.
Southland Sports Car Club ClubSport co-ordinator, Malcolm Mitchell said, "it was a fantastic day. What a blast it is from my point of view to see people getting out and having a go."
The next ClubSport event at Teretonga Park is a Bent Sprint on Saturday 1 May.