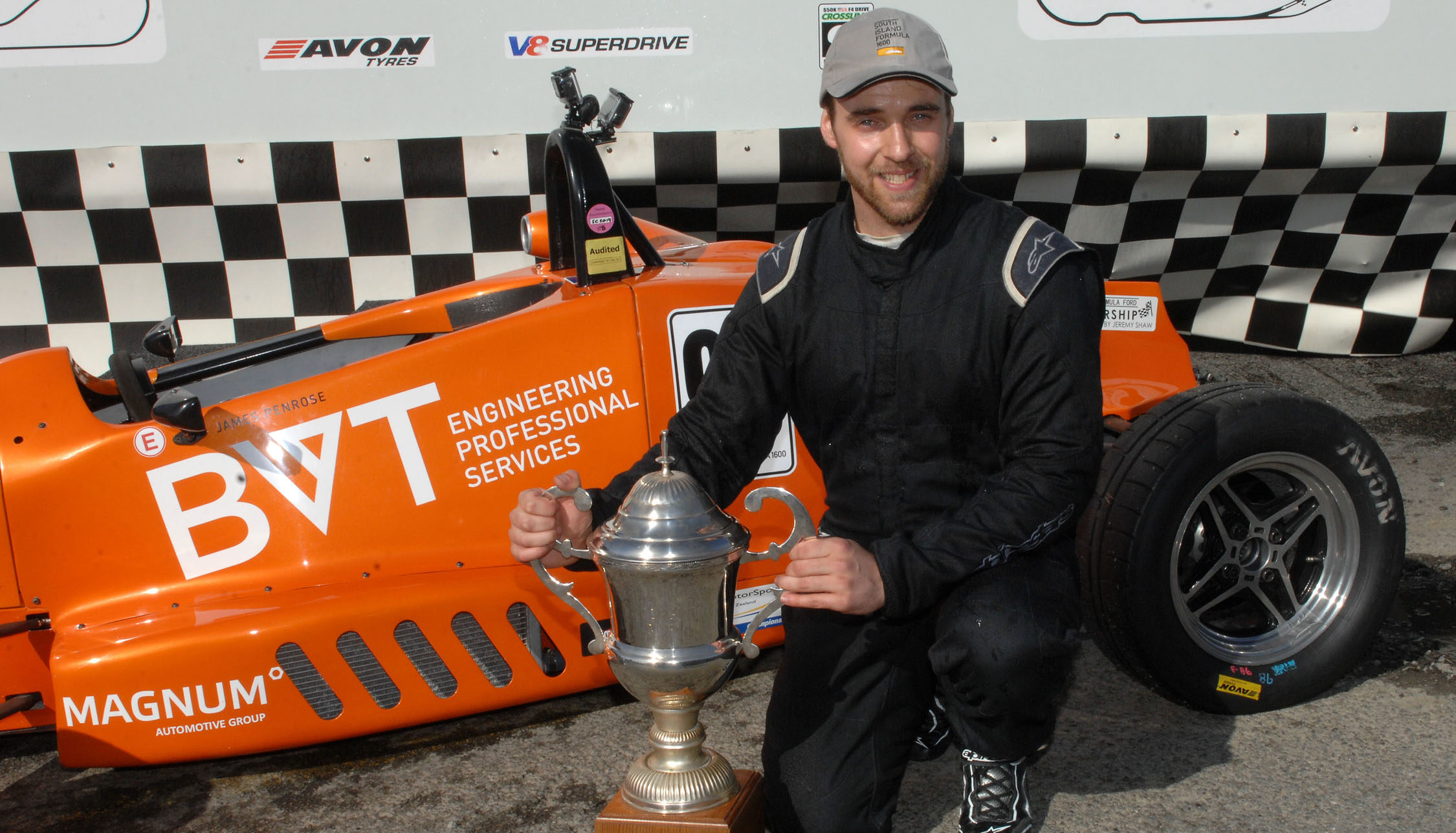 Penrose wins Wigram Cup with lights to flag victory at South Island F1600 meeting
Canterbury's James Penrose has won the Wigram Cup 12-lap feature race at the third round of the South Island Formula 1600 Championship. One of the largest F1600 fields for many years saw 32-cars qualifying for the three-race Wigram Revival meeting held at the Mike Pero Motorsport Park in Christchurch.
Penrose led every lap of the feature race increasing his margin over second across the line, two-time Wigram Cup winner Auckland's Josh Bethune. A post-race penalty for exceeding track limits saw Bethune dropped back to fourth, handing second to Christchurch's Jack Noble-Adams and third to current South Island Championship points leader Bailey Paterson.
"Absolutely thrilled to have won the Wigram Cup," commented Penrose (Van Diemen Stealth). "My brother won it in 2010 and I really wanted to win it as well. I got a great start and a jump on the field. While the others were fighting over second, I was able to get a breather and let the car come up to speed. From there it was a matter of putting in some consistent laps and then conserving and bringing it home."
Bethune (Ray GR17) was making a one-off appearance in the South Island series hoping for a third consecutive win of the prestigious trophy. His weekend started well with pole position in qualifying.
In the first of three races, Penrose got the jump on Bethune at the start, but Bethune took over the lead on the second lap. It looked like his race after gapping the field, but Penrose came back to attack with three laps to go, moving into first position and holding the lead until the end.
With grid positions for races two and three determined by the fastest time in the preceding races, it was Bailey Paterson (Van Diemen Stealth) who started from pole enabling him to control the race to finish, first across the line ahead of Penrose with Bethune and Noble-Adams (Stealth) third and fourth. However, a protest was lodged regarding the first two cars for exceeding track limits resulting in each receiving a five-second penalty added to their finishing time. This handed the win to Bethune with Noble-Adams second.
The event attracted six North Island cars to make the trip down south plus the return of Kiwi drivers Tim Miles and Andy McElrea from Australia. Auckland driver Kim Crocker had his first outing in a Ray GR14 and finished second to Bethune in Class 1 (post 2000).
Former NZ Formula Ford champion Andy McElrea was united again with his 1990/91 title winning Van Diemen RF88 and won the Historic Class 3 (pre 1990) for the round.
"It's been a fantastic weekend," commented McElrea. "I've thoroughly enjoyed getting back in the car and racing with the next crop of young drivers coming through the category."
Penrose won Class 2 (1990 to 1999) ahead of Paterson and Cameron Freeman (Van Diemen Stealth) who continues to gather points and holds second overall in the South Island Championship, 60-points behind Paterson.
"I seemed to have dropped a valve halfway through the final race," said Paterson. I'm happy with third as we are in it for the long haul and it is a matter of collecting points so I conserved in order to stay ahead of my rivals."
Rookie Zac Christensen (Van Diemen RF92) continues to hold third overall ahead of Noble-Adams. Also consistent in finishing well sees Steve Donaldson (Van Diemen RF90) in fifth and Anna Collins (Van Diemen Stealth) in sixth. Rookie Ryan Low continued to show improvement in his older Class 3 Van Diemen RF88 and now leads the class from Noel Atley (Crossle 55F) and Andy Downs (Lola 642E).
The next round of the series takes place in a fortnight at Teretonga Park in Invercargill. Penrose, who currently leads the 2019/20 New Zealand Formula Ford Championship is expected again to take to the grid at the South Island Championship meeting.