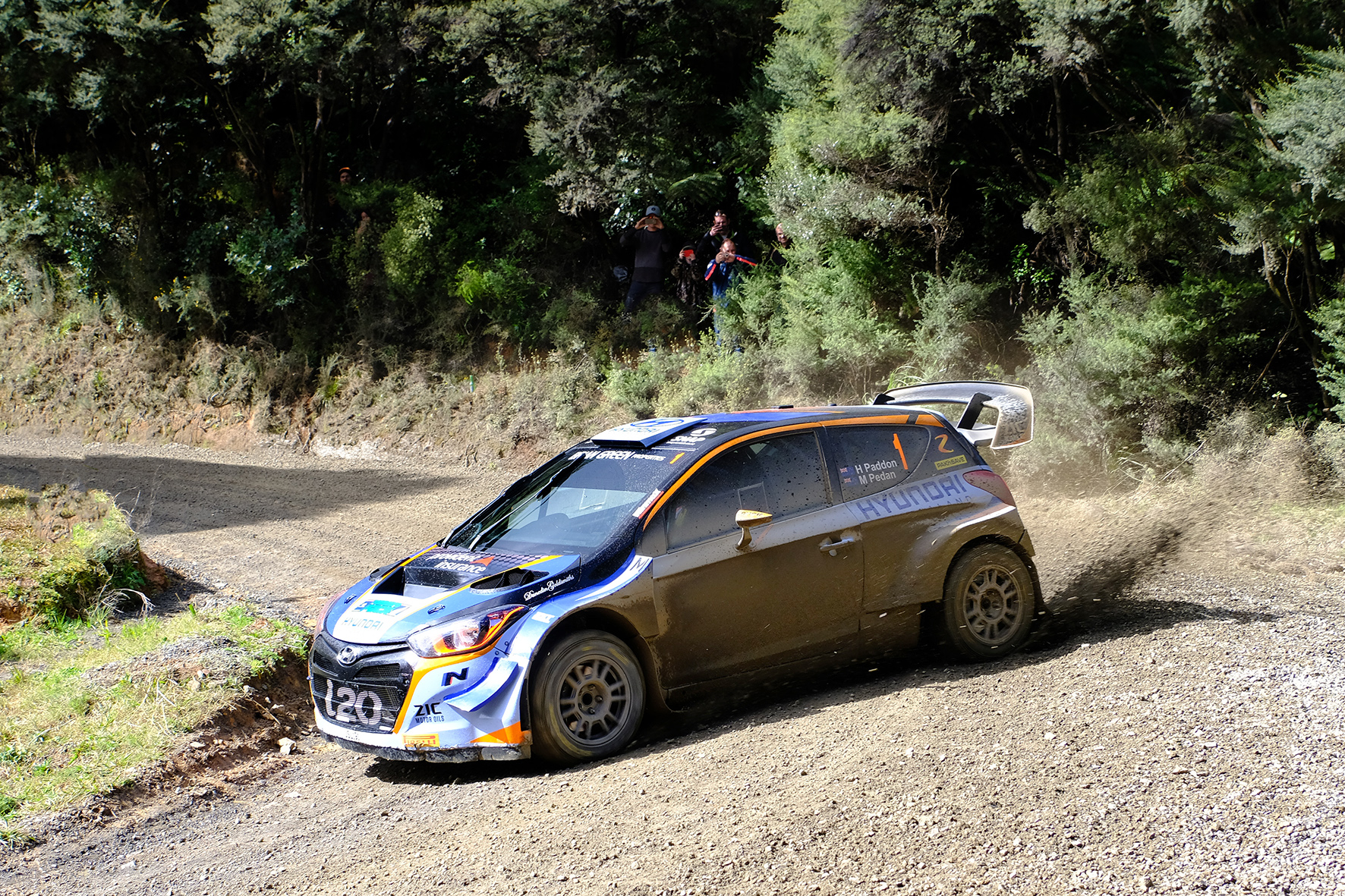 Paddon secures NZRC title at Coromandel
New Zealand's WRC star Hayden Paddon won the Hyundai New Zealand Goldrush Rally of Coromandel on Saturday to claim his fourth Brian Green Property Group New Zealand Rally Championship.
Paddon and stand-in co-driver Mal Peden had to work hard to overcome a troublesome turbo hose across the day's eight special stages but they did enough to hold off the Subaru of Ben Hunt and Tony Rawstorn to secure the title with one round to spare.
"It is obviously great to wrap it up but it was a pretty difficult day," Paddon said. "To keep blowing the turbo hoses off on three stages so we had to work for it.
"It is good for the team; good for the boys and good for Hyundai."
Hunt continued his strong form this year to take second place – 18.7 seconds behind Paddon's Hyundai i20 AP4+.
Dylan Turner and Malcolm Read finished third in their Audi S1 AP4 in a terrific performance having skipped the previous two rounds.
Australians Brendan Reeves and Rhianon Gelsomino battled electrical problems in their Force Motorsport Mazda 2 AP4. The two-time defending Coromandel champs dropped time throughout the day and eventually finished fifth behind the brother/sister combination of Matt and Nicole Summerfield's Mitsubishi Mirage.
Phil Campbell and Matt Hayward finished a superb sixth in their Ford Fiesta AP4 in just the second NZRC event for the car. They were awarded the Dunlop Drive of the Rally for their performance.
In all nine different manufacturers finished inside the top 10 to highlight how competitive the championship has become.
Grant Blackberry and Ric Chalmers came home seventh overall and comfortably took out the Gull Rally Challenge 4WD category in another strong display. Brynley Smith and Andrew beck were awarded the Gull Fuel prize for their fourth-place finish and for a top 20 overall result.
Four-time NZRC champion Bruce Herbert and co-driver Bevan Parker won the Gull Rally Challenge 2WD category in their Mitsubishi Lancer EX.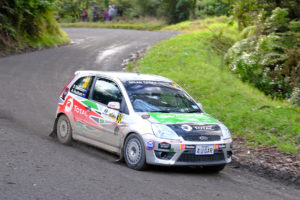 Dylan Thomson and Amy Hudson (right) made it five-straight victories in the class two front wheel drive category while they also ensured the impressive young pairing would win the overall MotorSport New Zealand 2WD championship with one round to spare.
Regan Ross and Samantha Gray took out the Historic 2WD class and were 17th overall having battled some early morning dramas in their Ford Escort.
The Mo Bros entry of Matt Adams and Carol Liston claimed victory in the Stadium Finance Group A Challenge in their Mitsubishi Galant VR4.
The Hella Moment of the Rally was presented to the lead car co-pilot Carl Fenn for coming to the rescue of the live streaming team and dropping them a key cable that allowed the broadcast to take place.
The 2018 championship concludes at the Hyundai Raglan Rally of the Coast in October.
The 2018 New Zealand Rally Championship is proudly supported by Brian Green Property Group, Gull New Zealand, Dunlop New Zealand, Hella New Zealand, Hyundai New Zealand and Stadium Finance.
Release: Rally New Zealand
Photos: Geoff Ridder