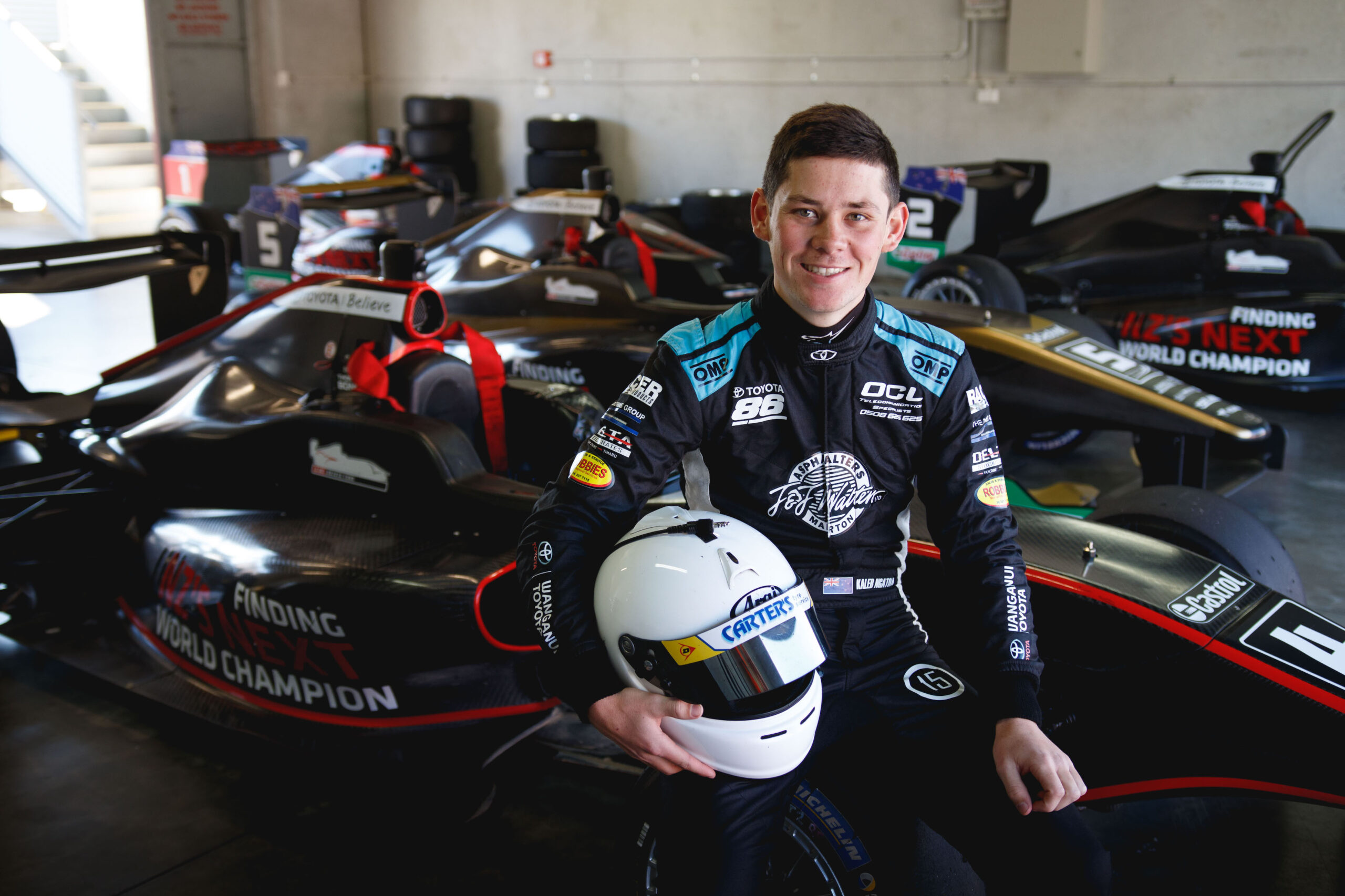 Ngatoa completes successful Toyota Racing Series test
Marton's Kaleb Ngatoa, 17, has completed a successful test in a Toyota Racing Series car at Waikato's Hampton Downs Motorsport Park on Tuesday.
Off the back of his breakthrough Toyota 86 Championship race win at the same circuit in March, Ngatoa jumped at the opportunity to join official test day for New Zealand's premier motorsport championship.
Ngatoa spent the day prior to the test preparing himself in a high-tech simulator which replicates the exact same car and track combination to a very high level. The simulator was used to familiarise the increased performance of the car compared to what he has driven before.
"It's just a big wow really." said an ecstatic Ngatoa.
"I just went out the pits and that first lap was just amazing. With the grip from the aero and the slicks you can carry so much speed around the corners."
The biggest difference aside from the sheer speed for Ngatoa was the sensitivity of the car and its mid-corner ability.
"The corner speed is unreal. You come down the main straight at 220km/h and you're breaking at the 75m board and it just stops and you're around the corner and straight back on the throttle.
"The lines are similar, I know where the grip is on this track but I quickly found that if you go off those racing lines you're going somewhere and it's not on the track!
"You've got to keep that line and it just pulls you around the corner."
Despite intense training in the gym for most of his racing career, Ngatoa said the cornering forces caught him out early on in the day.
"The neck was a bit sore in those first few sessions, there is a lot more mid-corner speed carried compared to the 86. But I loved every second of it!"
Ngatoa now has a clearer picture of where he wants to take his career but will work with his team to make sure they take to right steps.
"I'm definitely a single-seater racer at heart
"The TRS car is honestly amazing, it's definitely where I want to be in the future!
"My goal is obviously to race in the Toyota Racing Series so next we've got to go out and start finding the funding to do that."
Caption: Kaleb Ngatoa sits on the Toyota FT-50 car he tested at Hampton Downs. 
Photo: Simon Chapman/velocitynews.co.nz
Media release: Jordie Peters