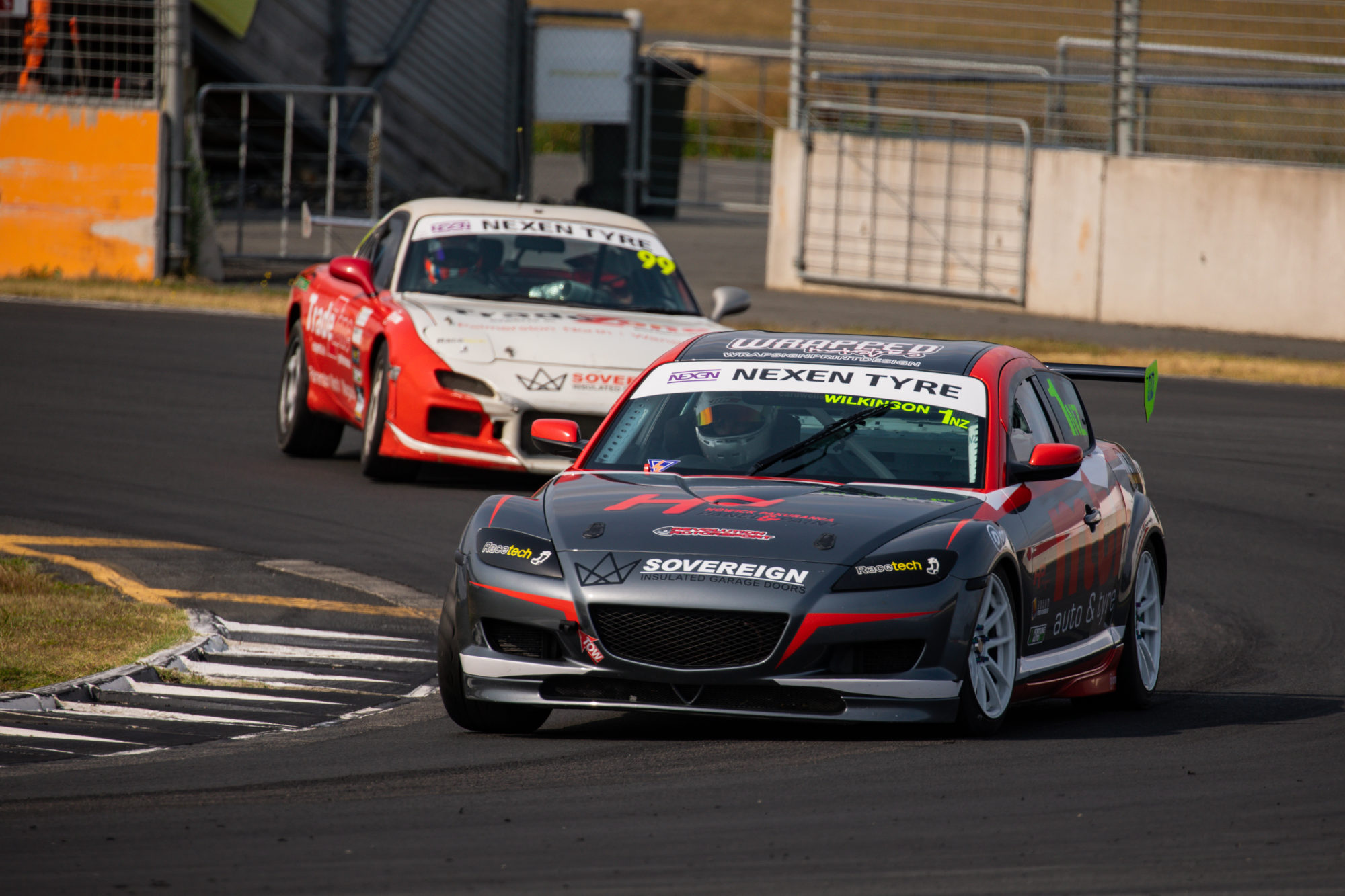 Nexen Tyre Mazda Racing Series called early
The brakes have been put on New Zealand's fastest growing motor racing series.
The final two rounds of the 2019-2020 Nexen Tyre Mazda Racing Series have been cancelled and the season officially
halted, with the current points table determining the final placings.
Committee spokesperson Steve Spear said racing was highly unlikely under the current lockdown rules. "As a committee we decided we had enjoyed a strong season and it was time to be realistic, crown our champions and look forward to a full season in 2020-2021," Spear said.
"We're disappointed to miss running at Hampton Downs and Taupo to close our season off, but we're not complaining because everyone understands where we are at as a country. Driving out COVID-19 is the only priority."
The series runs three cups – the RX8 Cup, RX7 Cup and MX5 Cup – which are incorporated into the North Island Championship and New Zealand Championship.
After a one-year absence Roger Beuvink roared back to claim first place in the North Island Championship RX8 Cup, edging Nigel Edger by a solitary point with Simon Baker 33 points further back in third place overall.
Keith Wilkinson passed that trio to claim overall honours in the New Zealand Championship RX8 Cup, for the second year in a row. Edger was again runner-up and Baker rounded out his best season with another third place showing.
In the RX7 Cup North Island Championship standings Rowan Shepherd pipped Alex Corpe by a slim seven points with Tim Forster and Brad McDonald third equal overall. Shepherd was also triumphant in the New Zealand Championship RX7 Cup with Forster second and Corpe third.
The MX5 Cup, running in the North Island Championship only, was dominated by Mark Smith with Jeremy Hoskins a clear runner-up and Scott Topham cruising to third place overall.
Spear expects the Nexen Tyre Mazda Racing Series to continue the momentum that saw up to 30 cars on the starting grid this season. "Growth has been phenomenal," he said. "Most drivers are back for the 2020-2021 season and at least six other cars are being built as well. This bodes well for the future of the series, which we believe is the fastest growing class in New Zealand."