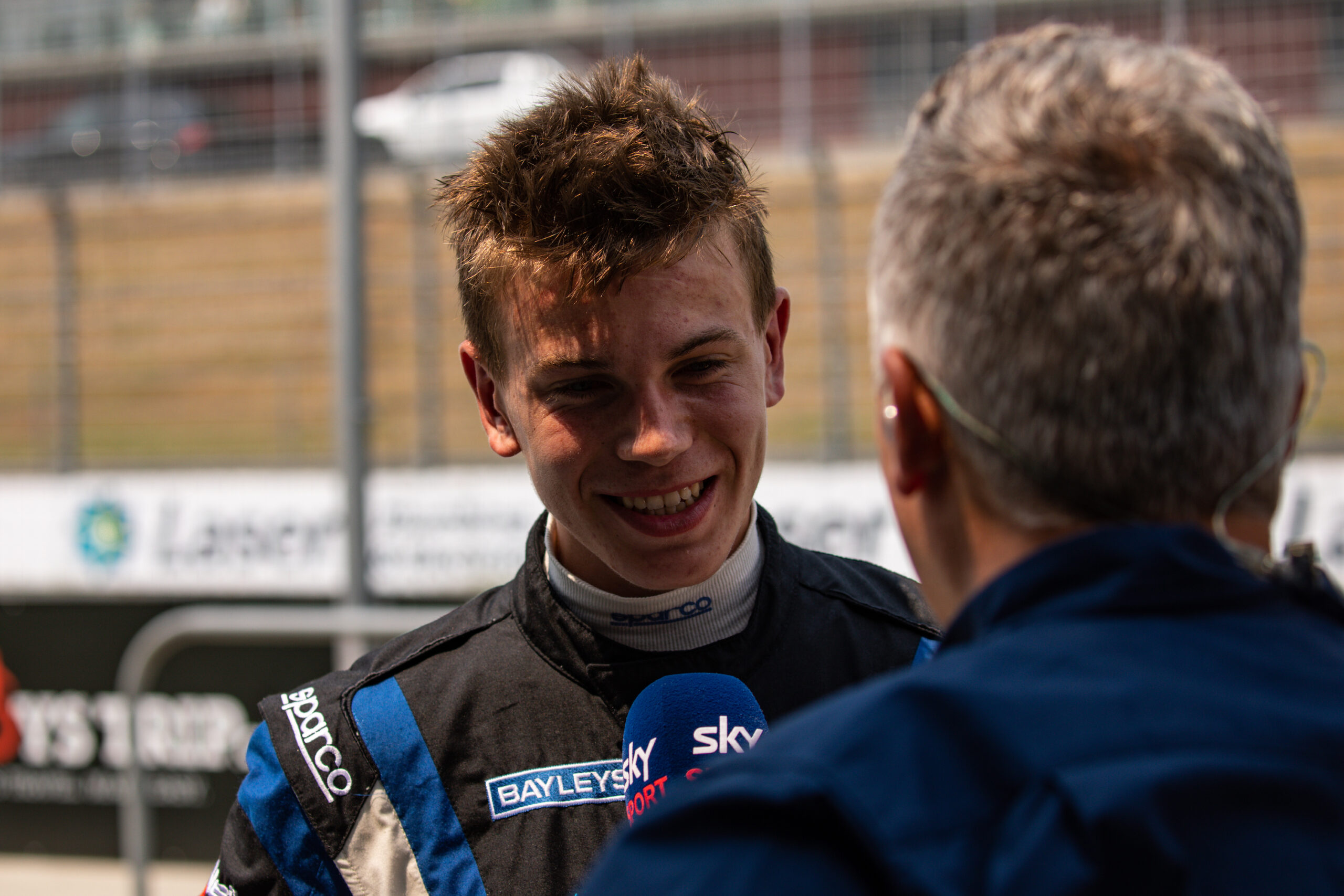 New Zealand's next crop of open-wheel stars 
New Zealand has a proud history of developing world-class drivers who venture offshore to compete in international championships, often with great success. Think Scott Dixon, Brendon Hartley and Mitch Evans.
The key to this success? The Elite Motorsport Academy of New Zealand. MotorSport New Zealand started the MotorSport New Zealand Scholarship Trust to launch the Elite Motorsport Academy in 2004. Since then over 130 graduates have completed the academy with many going on to compete internationally.
So, who are the latest graduates from the Elite Academy building their aspiring open wheel careers back home in New Zealand?
Billy Frazer – Class of 2018 
Billy Frazer certainly presents himself as one of New Zealand's future motorsport stars. The recently crowned NZ Formula Ford Champion has been turning heads on and off the track. 
After moving on from KartSport in 2016 Frazer spent three seasons in the NZ Formula First Championship. After finishing third in his final season, Frazer stepped up to the NZ Formula Ford Championship for the 2019/20 season. 
Frazer made his mark on the championship almost immediately, winning races two and three in front of the packed crowd at the ITM Auckland SuperSprint. Six more race wins and ten podiums later, Frazer is crowned champion.
Since the NZ Formula Ford Championship has concluded Frazer has been making the most of the Toyota FT50 his team acquired, clocking up plenty of testing kilometres in preparation for his expected Toyota Racing Series campaign in 2021. 
Callum Crawley – Class of 2018  
Callum Crawley is another young gun who has proven himself in New Zealand's junior open wheel pathway. Crawley too started his circuit racing journey in the NZ Formula First Championship in 2016.
A single podium in his debut season helped him to sixth place in the ultra-competitive championship. The following season saw Crawley come into his own, taking the title after an intense, season long battle with Kaleb Ngatoa (Class of 2018) and Liam Foster. 
Crawley then moved up to the NZ Formula Ford Championship for the 2018-19 season. It was a trying season for Crawley who did not get to contest the entire championship in one car, switching from an older VD RF92 before stepping into his new Spectrum 015. Results would eventually fall his way, claiming three victories before the season's end to finish third overall. 
His second season in the NZ Formula Ford Championship saw a heightened competition at the pointy of end of the field. Two wins, two poles and ten podiums lead Callum to second in the championship, just 22-points from champion Billy Frazer.
Crawley has also had a small taste of international competition, competing at the 2019 Formula Ford Festival at Brands Hatch in the UK. Crawley too has participated in a Toyota Racing Series test earlier in 2020 in preparation for the next step of his career. 
Reece Hendl-Cox – Class of 2018 
Reece Hendl-Cox is one of the few drivers to win back-to-back NZ Formula First Championships. Hendl-Cox's success in the class started in the 2017-18 season where he took his maiden race win and backed it up with two more in the season.
2018-19 saw Reece display absolute dominance on the championship, winning 14 of the 24 races and finishing on the podium for another six. Hendl-Cox also topped four of the five qualifying sessions and recorded seven fastest laps. This domination saw him win the championship by over 200 points! 
His second title came in a similar fashion, winning 11 of the 21 races on his way to a 103-point championship victory. Whilst Hendl-Cox's plans remain fluid, he's destined to succeed no matter his path.
Stay tuned next week for a look at our most promising tin-top racers honing their craft on home soil.