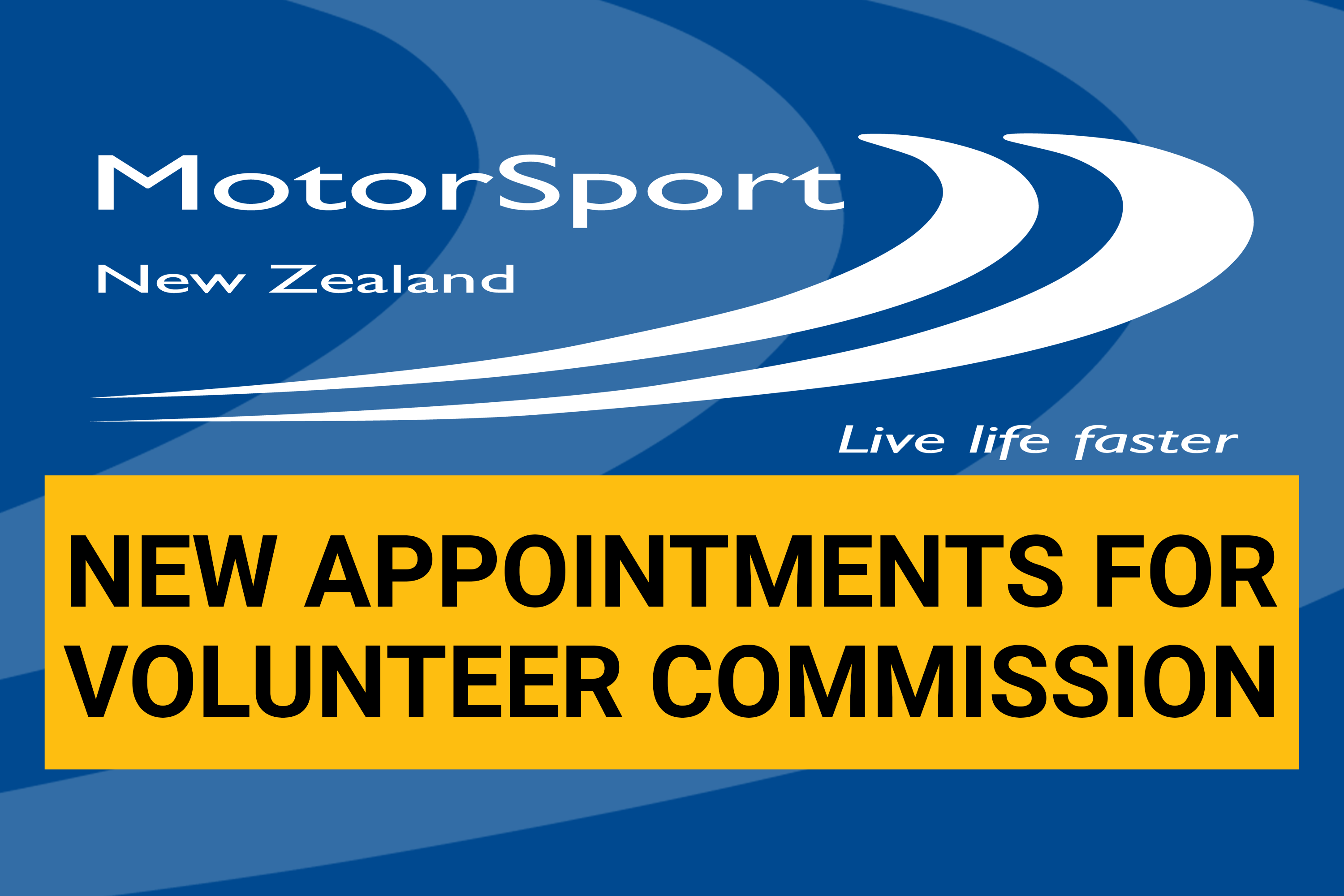 New appointments for MotorSport New Zealand Volunteer Advisory Commission
MotorSport New Zealand has appointed its new Volunteer Advisory Commission members. The appointments come after an application period following the commission's previous term ending at the 75th AGM.
The Volunteer Advisory Commission reports to the CEO and advises the board on all matters relating to volunteers in motorsport. Recently, the commission has worked to establish better volunteer pathways, advise on volunteer welfare and improvements to training.
The Motorsport Club's Steve Collier has been reappointed to the commission after chairing the previous term. Collier is a volunteer who has risen through the ranks to Gold Clerk of the Course and Race Director roles in New Zealand. He also brings great experience from volunteering in the UK and at multiple Formula 1 events around the world, something he still does to this day.
Collier will be re-joined by the Southland Sports Car Club's Lenard McLeod who was also reappointed. McLeod, who was recently awarded "Volunteer of the Year" at the 2022 MotorSport New Zealand Awards Evening, is a senior volunteer at Teretonga Park and leads their First Response team.
New to the commission is the Canterbury Car Club's Tina Nichols, The Motorsport Club's Amy Pullen and the Ashburton Car Club's Kim Adams. Nichols is a senior Competitor Relations Officer while Pullen also holds a CRO licence and recently gained her Bronze Clerk of the Course licence as well as taking on timing as one of her other roles. Adams also holds a CRO and Bronze Clerk of the Course Licence.
"I want to congratulate both our reappointed and newly appointed Volunteer Advisory Commission members," said Elton Goonan, MotorSport New Zealand CEO.
"Volunteering is such a crucial part of our sport and we are committed to making sure we provide great opportunities for volunteers through motorsport and to empowering them to deliver great service to our competitors.
"I also want to thank and acknowledge our outgoing commission members who have done a fantastic job during their time on the commission. Your contribution to the sport is greatly appreciated."