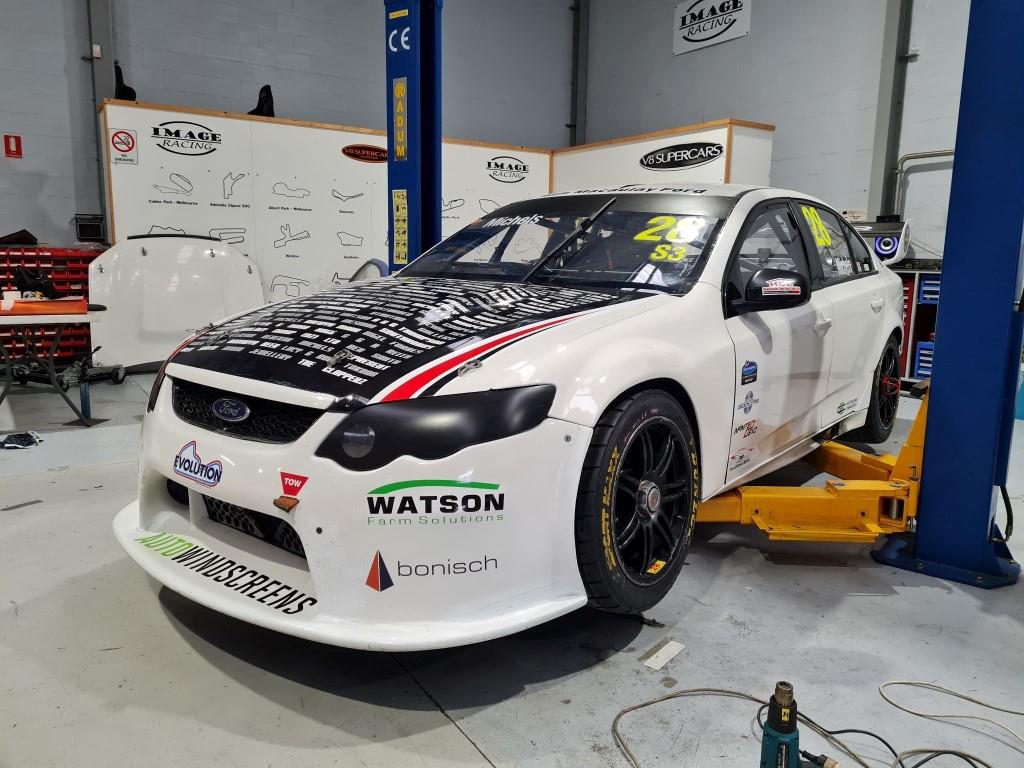 Jordan Michels ready to race at Sandown
Southland racing driver, Jordan Michels, is ready for his Supercar debut in the Dunlop Super3 Series races at Sandown in Melbourne this weekend.
Michels will race an ex-Shane Van Gisbergen FG Falcon Supercar for Image Racing, the Erebus Motorsport Academy Team, in the Super3 races that support the Repco Supercars Championship at the event. It is hoped that Michels will also compete at Bathurst in the car later in the year.
Michels, who celebrated his 25th birthday in Melbourne on Monday, arrived in Australia early in August and spent a day testing the Falcon at Winton Motor Raceway soon after. He managed to cover 80 laps of the three kilometre layout, time that gave Michels an opportunity to develop an understanding of the Supercar.
"It was great and Terry Wyhoon and the Image Racing Team made me feel right at home," says Michels.
A few days later Michels was at the scene of this weekend's Super3 Series round, Sandown International Motor Raceway, competing in a round of the Victorian Formula Ford State Championship in a Crabtrees Real Estate Mygale Formula Ford run by Greg Woodrow and the G-Force Motorsport Team.
Jordan claimed third place in his class for the weekend but most importantly gained valuable mileage at the circuit that he will return to and make his Supercar debut at this weekend as part of a sixteen car Super3 field.
The event commences with two, 40-minute practice sessions on Friday before a 20-minute qualifying session on Saturday morning to establish the grid for the first race later that day. That race, timed for 3.25pm Australian time, takes place over 22 laps of the 3.1 kilometre Sandown layout. On Sunday there is a further 20-minute qualifying session in preparation for the second race of the weekend, also over 22 laps timed for 3.00pm Australian time on Sunday afternoon.
Michels campaign is supported by Team Michels supporters which has seen people pay a minimum of $100 to have their name on the bonnet of the Falcon along with other benefits as part of being a team member.
To have your name on the bonnet of the Falcon later in the season at Bathurst register your details at www.jordanmichels.co.nz/teammichels
Television coverage of the support races are beamed into New Zealand via Sky Sport 55.