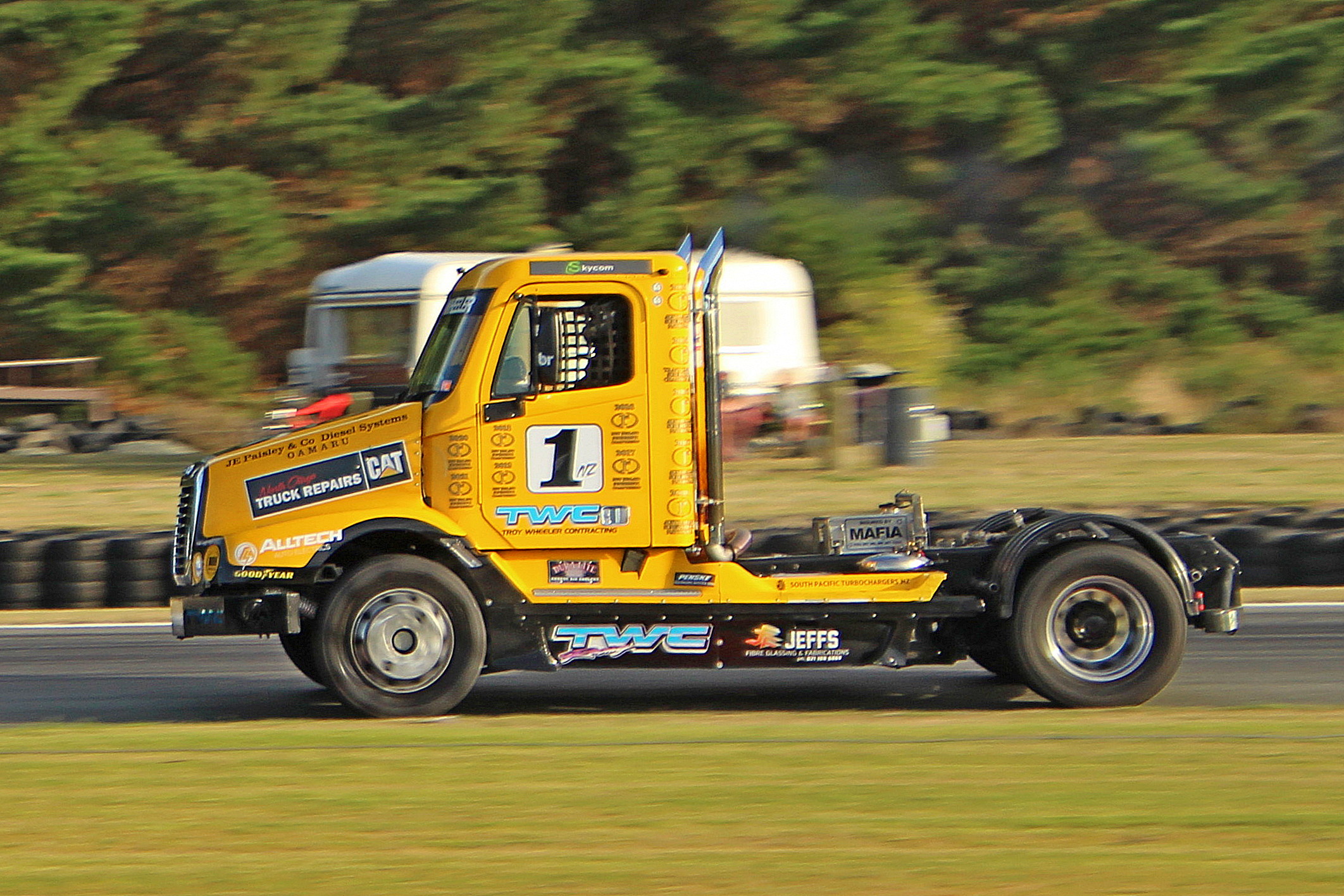 NAPA Auto Parts throws its support behind NZ Super Trucks
NAPA Auto Parts has expanded its involvement in New Zealand motorsport by securing naming rights of the New Zealand Super Trucks.
After recently securing title support of the NAPA Auto Parts New Zealand Formula Ford Championship, NAPA is pleased to confirm it has taken the naming rights of New Zealand Super Trucks, ensuring a strong dedication to grassroots racing across the country.
The NAPA Auto Parts NZ Super Trucks is one of the most exhilarating series in the country, with big road beasts that are generally reserved for hauling freight up and down the country transformed into pure racing machines.
The likes of Kenworth, Mack and Freightliner are all represented, hitting the track to the delight of the fans.
Tony Walker, GM of Sales & Operations NAPA NZ is excited to see the Super Trucks on the track, with the support of NAPA.
"NAPA Auto Parts is very proud to be supporting Truck Racing in NZ," said Walker.
"It is a natural extension of our connection with the commercial supply sector in NZ, and what an awesome series to be involved with.
"We are really pleased to be in a position to leverage our Global NAPA Racing to invest locally and support a great series in times like this."
Dave West, President of Truck Racing Association New Zealand is delighted to have a brand like NAPA show interest and drive awareness of the Super Trucks.
"As we hit the halfway point in our championship, we are excited to welcome NAPA Auto Parts as the naming rights sponsor for the remainder of the season," said West.
"The points are close with the top runners having some misfortune in the previous two meetings. We are looking forward to the next two weeks racing in the NAPA Auto Parts NZ Super Truck Racing Championship."