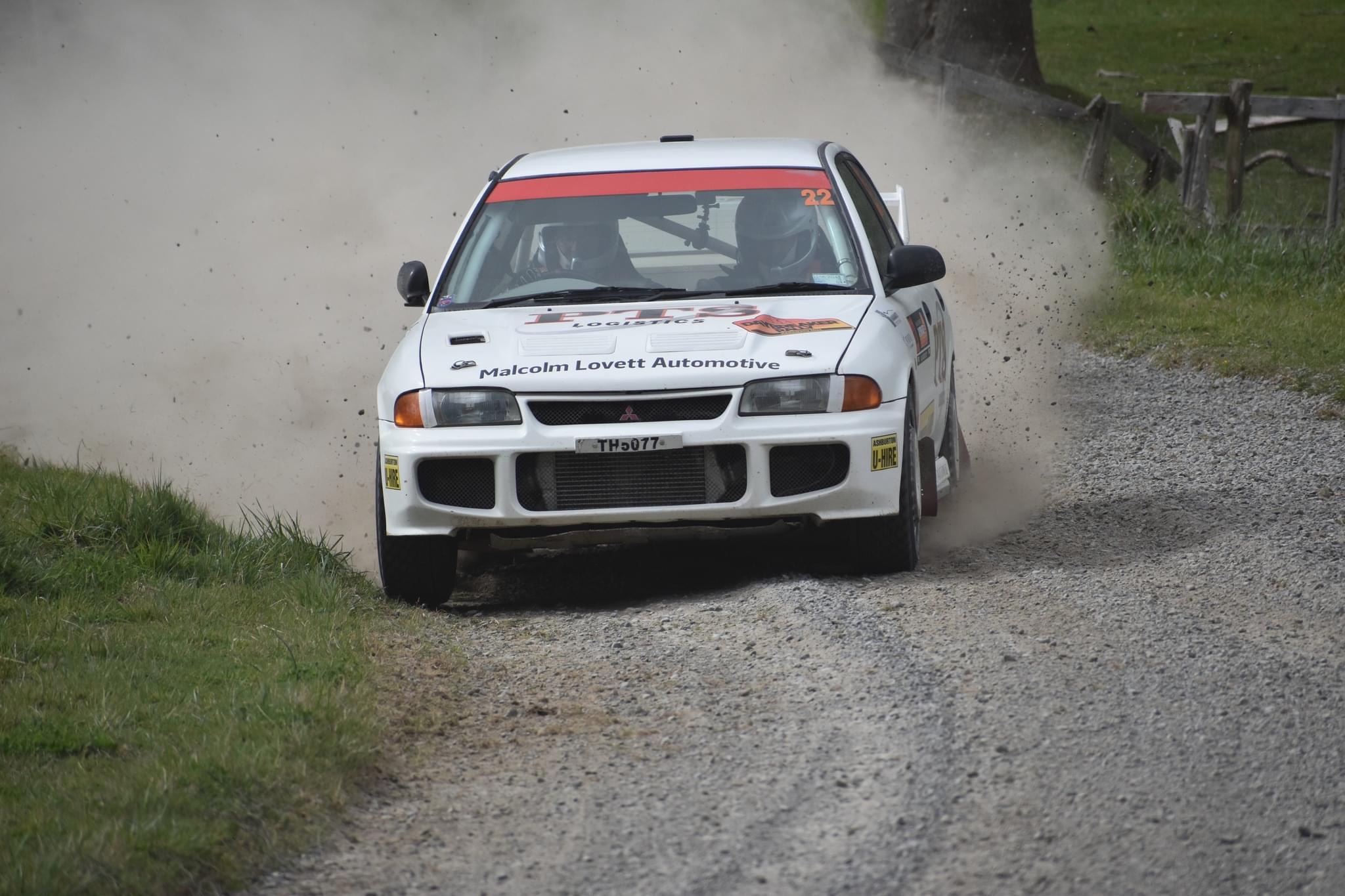 Muckle Comes South to Honour the Man
When entries opened for the MLT Barry Robinson Memorial Wyndham Rally due to be held in the Southland town of Wyndham on Saturday 7 October, the first entry was that of Ashburton driver, Wayne Muckle.
The rally resurrects the Wyndham Rallies that were held in the 1980's and 90's and pays tribute to an iconic rally driver from the area, Barry Robinson. "I thought it might fill up quickly and I wanted to come down and enjoy the event, relive some memories, mix with old friends and honour the man," says Muckle.
Muckle knew Robinson very well. "We had rallying and farming in common. The first time I met Barry was at the 1991 Otago Rally. We got talking and I mentioned that the first time I saw a rally car driven in anger was on the Heatway Rally in 1972 or 73. Barry had been servicing for his brother and Ian Begg and it turned out that Barry, Brian Stokes and I were all standing at the same corner, we just didn't know each other then."
That year at Otago I was running a Mazda 323 and Barry had the Chevette and Barry came over at the first service and said, "I see the Zero Car spun and had a big off, I could see the marks. Then he laughed and said it was you, wasn't it? I said yes and he shook his head and walked off."
"We got to the final stage of that event and Barry had a small lead. I drove the wheels off it and yet he took fifteen seconds out of me. His co-driver at the time, Wade Paterson, told me later he had said I'm not going to let that bloody thing beat me."
Barry was at the centre of one of the most humbling moments of Wayne's farming career. Robinson had visited Waitohi, near Geraldine, where aviator Richard Pearse had lived, in his microlight and saw how dry the area was. "We were actually in very dire straits," says Wayne. "Anyway, on a Friday afternoon Barry rang and asked how many ewe hoggets we had and offered his place for grazing. The following Monday he rang back asking where they were and that he had a truck sitting waiting for them to arrive. When Barry sold his farm, I went down unannounced and helped with the clearance sale. Barry and his wife Jane used to call in regularly and he was good for long phone calls about farming and rallying."
Muckle will bring his ex-Brian Green EVO 3 south for the rally, a car built by Neil Allport and in the same spec just as it ran back in the day. "It is a good wee car. I bought it in 2019 and did the Group A Challenge in the National Championship and I got second. I had a puncture and the car fell off the jack at Kuri Bush in Otago and that cost us the championship. I had my very first roll in Hamilton too, a very soft roll."
Despite his friendship with Barry, Wayne had never done a Wyndham Rally. "I did a few Catlins Rallies, won it once and got second the next year. The year I won I had just done a Canterbury Rally and I had a sequence of 13-14 Special Stage wins. I did the Gore Rally when it was a National Championship round and a few Southland rallies." Highlights are hard to define on a lengthy career but for Muckle it is about the camaraderie and the friendships. "I'm still doing it. I had a few years off with the kids and farming but I am back and involved. I knew I had to or I never would have."
The rally will be centred on the township of Wyndham, 45 kilometres east of Invercargill and 25km south of Gore. It will start at the MLT Three Rivers Hotel in Redan Street, Wyndham at 9.30am on Saturday 7 October from where competitors will embark on five Special Stages consisting of 126km of magic, gravel special stages with no stage repeated throughout the day.
The rally then ends where it began, at the MLT Three Rivers Hotel in Wyndham after 126km of Special Stage competition linked by 110km of touring stage mileage.
With the start and finish plus two Service Parks in Wyndham, the township will be a real focal point of the event.
The event prizegiving will take place in Gore at the MLT Croydon Lodge with the winning crew awarded the Barry Robinson Memorial Trophy. The rally also carries points toward the Eastern Southland Car Club Rally Championship.
Rally Secretary, Roger Laird says, "we are delighted to have the support of Mataura Licensing Trust, as our naming sponsor, plus that of Traffic Management Services, Rayonier NZ, the Southland District Council, Gore District Council, Prime Range Fresh Shop Lorneville, Matt McRae and the landowners on the rally route plus of course all of our Special Stage sponsors.
Those in the region can pick up a copy of The Ensign (4 October edition) for the complete rally guide while the event will be livestreamed on the Eastern Southland Car Club facebook page.