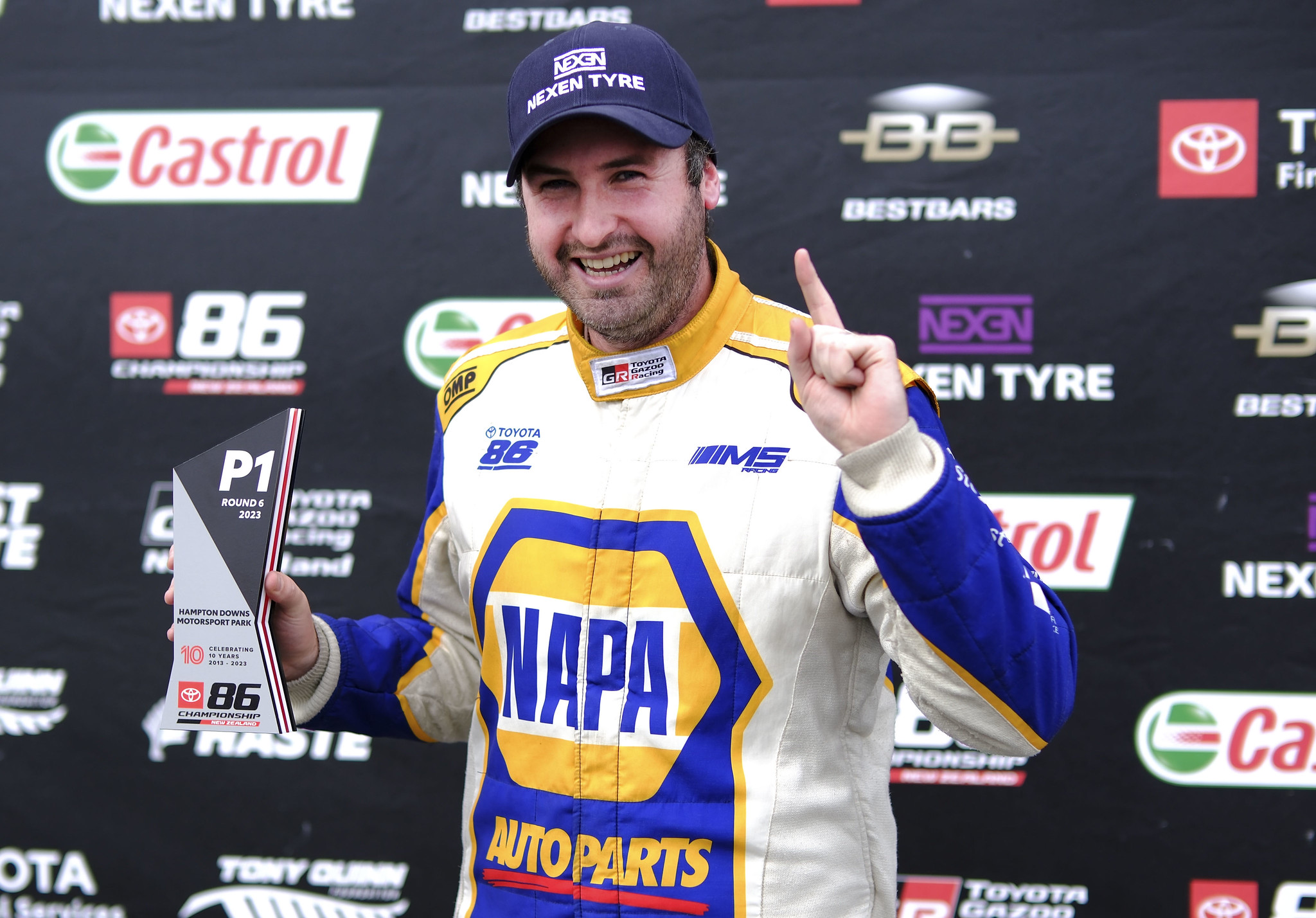 Allen aiming to step up from contender to champion
Justin Allen – now one of the most experienced Toyota 86 racers in the New Zealand Championship – is aiming to make the leap from contender to champion and intends to enjoy every moment of his 2023-2024 season.
Allen (28) has been a regular winner in recent seasons of the highly competitive championship and a title contender but hasn't – yet – strung together a season with the consistency required to make that final step.
When the season begins next month in Taupo, however, the Feilding racer will be aiming to put every ounce of his knowledge to good use and most importantly of all – to enjoy his racing.
"I think in recent seasons I've put a lot of pressure on myself to perform in what is without question a massively competitive championship by any standards.
"I've learned a lot about myself in the years I have competed in the Toyota 86 Championship and I've beaten some exceptional drivers and when I've done that I've truly been enjoying my racing.
"It was the same at Hampton Downs at the end of last season. I took all of the pressure off myself and just went out to enjoy the track time and it was the best weekend I've ever had in the championship. There's something in that.
"I've not made a big deal about returning to the championship again and for this season I am fully intending to drive and race the way I know I can.
"The pressure to succeed is always there of course and you always want to achieve the results but this season it will be all about me and enjoying every second."
Allen will be back in the familiar colours of NAPA Autoparts again. This season, for the first time in several years, it will be run by the family team when the season begins in just a few weeks at the Taupo Motorsport Park.