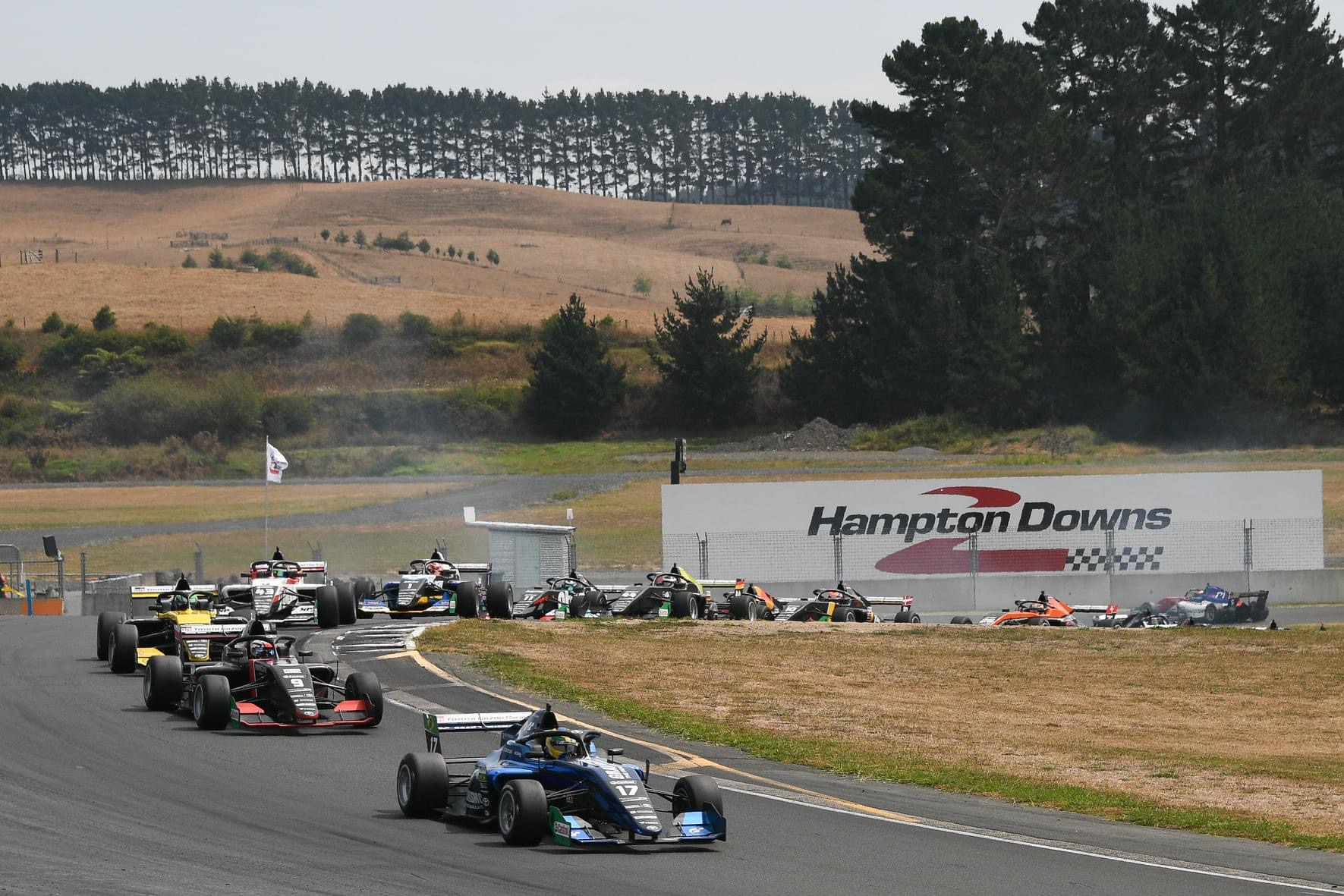 motorsport.tv to take NZGP and Manfeild to international audience
Motorsport fans all around the world will be able to enjoy the 66th New Zealand Grand Prix.
Motorsport promoter SpeedWorks has confirmed today that the weekend's Grand Prix action, and that of the forthcoming Manfeild Castrol Toyota Racing Series finale will be live streamed outside of New Zealand on the popular Motorsport.TV platform.
With Spark Sport streaming the Grand Prix meeting this weekend to New Zealand fans, it ensures nobody will miss out on the unique racing weekend which will see 16 of New Zealand's finest drivers battle it out to add their name to the list of winners of the FIA-sanctioned GP, one of only two outside of F1 to have the prestigious status. History will also be made when 79 year old racing legend Ken Smith starts his 50th Grand Prix, a record unlikely to ever be beaten.
With a free to air highlights package airing next week on TV3's CRC Motorsport show, SpeedWorks' Geoff Short says it's a comprehensive package for fans who cannot make it to the big event.
"We've had lots of interest in the Grand Prix event and in Manfeild since we confirmed our arrangements with Spark Sport and with Motorsport.TV streaming the GP build up, the televised classes and the big race itself, we're happy we have all bases covered as best as we can for Kiwi and international fans watching to enjoy the action."
Shane van Gisbergen, Greg Murphy, Andre Heimgartner, Smith and a host of other big names and up and coming drivers will race on Saturday afternoon and Sunday morning before the Grand Prix itself on Sunday afternoon. Televised classes on the card including the Best Bars Toyota 86 Championship, the RYCO 247 V8 Utes, MOTUL Honda Cup, NEXEN Tyre Mazda Racing Series and TradeZone GTRNZ will ensure start to finish action and entertainment for viewers.