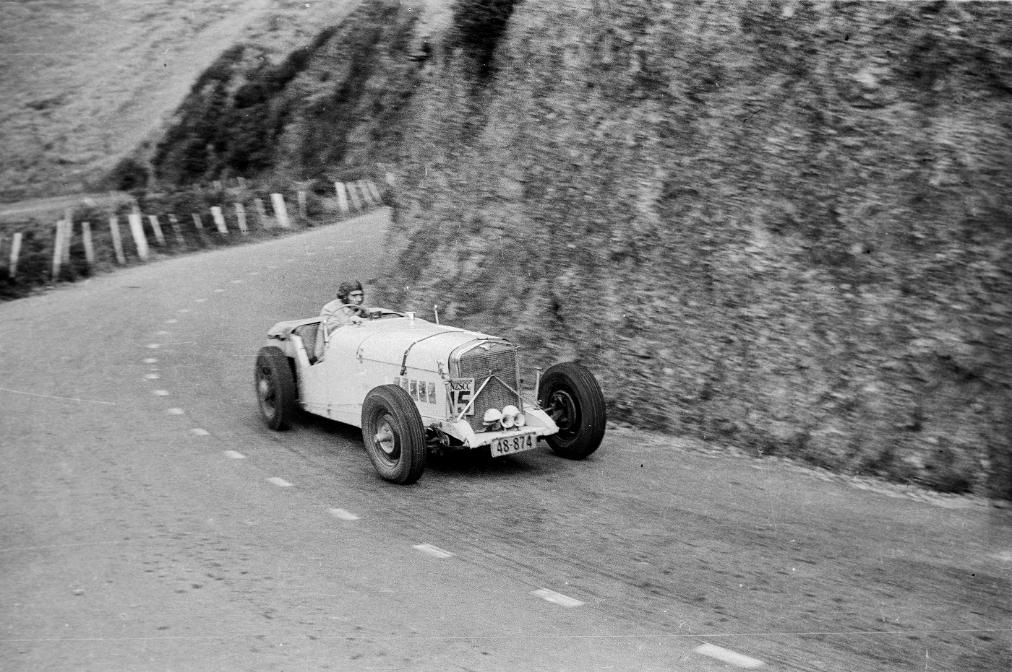 MotorSport New Zealand revs past 70 years
On 18 October 1947 a meeting was held in Wellington to form a national body to govern the coordination of motor sports in New Zealand.
The Association of New Zealand Car Clubs was duly established with an initial group of seven regional car clubs represented, namely the New Zealand Motor Racing Drivers Club (now Auckland Car Club), Hawke's Bay Sports Car Club (now the Hawke's Bay Car Club), Manawatu Car Club, New Zealand Sports Car Club (now the Wellington Car Club), Canterbury Car Club, Vintage Vehicles Association (now the Vintage Car Club of NZ), and Otago Car Club (now the Otago Sports Car Club).
The incorporated society is now called MotorSport New Zealand and is sanctioned by the Federation Internationale de l'Automobile (FIA) as the sole regulatory authority for four-wheeled motor sports in New Zealand. With around 100 member car clubs MSNZ focusses on the regulatory, technical and safety aspects of competitive circuit racing and rallying at national and club levels, and club-oriented events such as motorkhanas, hill climbs, bent sprints and autocrosses, while affiliated organisations such as KartSport New Zealand, the New Zealand Drag Racing Association and the Vintage Car Club look after their relevant categories of four-wheeled motorsport.
Wayne Christie, President of MotorSport New Zealand, says: "To mark 70 years of our organisation this October is truly significant. Consider the thousands upon thousands of hours devoted by competitors, crews, event organisers, marshals, officials, photographers and reporters – the great majority of them volunteers – across those 70 years to allow participation in and enjoyment of motorsport as a leisure and sporting activity.
"For many of us, what started out as a fun way to enjoy some high speed thrills in our car in a safe and responsible way, has evolved into an activity that has given a shared enjoyment in a job well done, friendships for life and, in many cases, a sense of commitment to leaving the sport in good shape for future generations to ensure they can also participate in competitive motor sports the length and breadth of New Zealand.
Christie says MSNZ's mission statements ring true for him and his fellow board members.
MSNZ is committed to develop and maintain an environment that enables the people of New Zealand to enjoy motorsport as a leisure and sporting activity.
MSNZ is committed to promoting and improving motorsport in New Zealand as a widely recognised, accepted and respected sport.
MSNZ wants people to enjoy and participate in the adventure and challenge of cars being driven with speed, safety and skill.
MSNZ is committed to the professional and modern management of its business. It will create an environment in which people can contribute and expand their skills in and commitment to all aspects of the sport.
MSNZ develops and maintains systems for safety, technical, judicial, accreditation, training and compliance, and other intellectual property necessary for the effective management and development of the sport. The systems and services of MSNZ are provided to members, other customers and the community in order to achieve the MSNZ mission.
"As our communities and society changes, with challenges such as more pressure on recreational spaces, costs, health and safety requirements, and environmental considerations, it's more important than ever to offer safe, controlled environments and organised events for car enthusiasts to have fun with their cars. That's where our member car clubs are a valuable asset for their communities, and encourage people to utilise appropriate events and locations for the thrills of motorsport at all levels."
A significant celebration is being planned for MSNZ's 75th anniversary in five years' time.
A full list of the member clubs which comprise MotorSport New Zealand Inc. can be found on the website www.motorsport.org.nz in the contacts section, or visit https://www.facebook.com/MotorSportNewZealand/. The organisation also has several Facebook pages for the different sectors of the sport such as Motorsport NZ Volunteers, NZ Youth in Motorsport, ClubSport Scene NZ, Women in Motorsport NZ, and the Elite Motorsport Academy NZ.
Source: MotorSport NZ PR