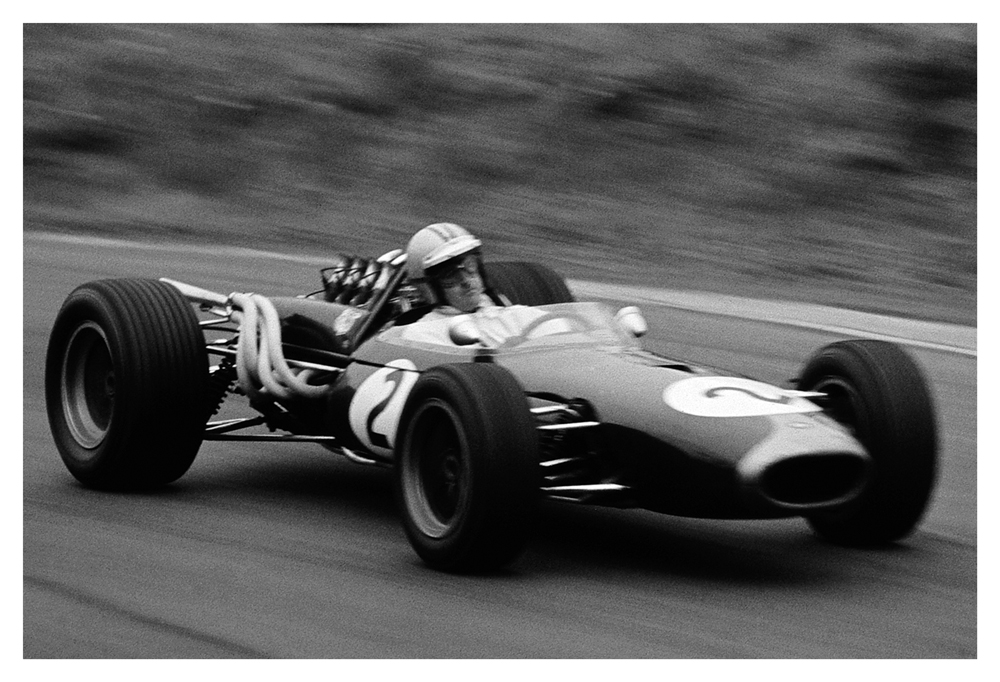 50 years since Denny Hulme's F1 Championship title
Sunday 22 October marks the 50th anniversary of Kiwi racing legend Denny Hulme winning the 1967 Formula 1 World Championship in Mexico. Hulme made history as the first – and only – New Zealander to have ever won the most prestigious motor racing championship in the world.
The significance of the date gains added impetus this year as another New Zealander, 27-year-old Brendon Hartley, will make his F1 debut on 22 October 2017 in the United States Grand Prix. It's 33 years since a New Zealander last raced in F1.
Hulme's achievement was notable in several ways. He was racing and winning alongside with fellow Kiwi Bruce McLaren in the famed Can-Am series while also racing F1 for Jack Brabham, so to be crowned world champion, he had to not only beat his team mate, but his boss and his employer. Earlier in the 1967 F1 season, Hulme won his first Grand Prix on the famed streets of Monaco, becoming the first New Zealander to have won a F1 race.
His Kiwi chief mechanic at Braham Racing, Cary Taylor, recently told motor racing writer Michael Clark: "To have been with Denny for his first F1 win at Monaco in 1967 still holds very special memories for me. I don't think we really expected to win, as we were still running last year's BT20, but, at Monaco, anything can happen, with success or failure the difference between a split second's loss of driver concentration and a war of mechanical attrition."
Hulme won again partway through that eventful 1967 season, at Germany's mighty Nürburgring. With podium results in six other races, the championship came down to the Grand Prix in Mexico with Hulme on 47 points and Brabham on 43. Either Brabham driver, known for their serious work ethic and a tendency not to waste words, could take the title. Fellow Kiwi and 1967 F1 competitor, Chris Amon noted: "Jack and Denny and didn't talk much at the best of times, but in 1967 what used to be extraordinarily limited conversation became almost non-existent!"
Hulme describes the race on 22 October 1967 to Michael Clark during an interview in 1992 six weeks before Hulme died at Bathurst: "Basically Jack did say 'Well, good luck', when we arrived at our cars the next morning, and off we went. I was very aware that I could not afford a DNF. I was very conscious of that situation and the first criteria was to get a good start, get clear, and not race with anyone else because, too often, you can get put out by someone else's bloody stupidity." The green and gold Brabhams sat on the third row, Brabham 0.38 seconds quicker than Hulme. "Basically, I had to finish, not very far behind Jack". Jim Clark won the race for Lotus while Brabham finished second, and Hulme third. A New Zealander was World Champion!
In his interview, Hulme highlights his well-known dislike of celebrity: "Jimmy [Clark] and I got up on the podium together and there is a good photograph of the two of us with a single laurel around both of us. Jack was up on the podium as well but it was okay. By then it was all over. We decided that the war had ended and the treaty signed. I was going somewhere else and Jack was going to get on with his own job. After the race we went off for a celebration in a bullring and we all had a play around with these miniature bulls. On the Monday morning I headed off to Riverside – I didn't want to go to England for all the ballyhoo and hoopla – I just plodded on and joined the Can-Am cars at Riverside as if Formula 1 didn't exist. Look forward to the next event – that was my motto."
Wayne Christie, President of MotorSport New Zealand, says: "2017 has been a year of milestones for our sport with several of our member car clubs celebrating significant anniversaries and it seems entirely appropriate that we are able to recognise our first Formula One World Championship winner by having Brendon, the first ever race winner of our internationally recognised Toyota Racing Series, make his F1 debut on the same day.
"It is also important that we recognise that Brendon is a graduate of the MotorSport New Zealand Scholarship Trust's Elite Motor Sport Academy, which was established in 2003 to help provide our emerging stars with the tools to succeed on the international stage, and one of the goals of the Elite Academy has been to have one of its graduates competing in Formula One."
Source: MotorSport NZ PR
Photos: Terry Marshall