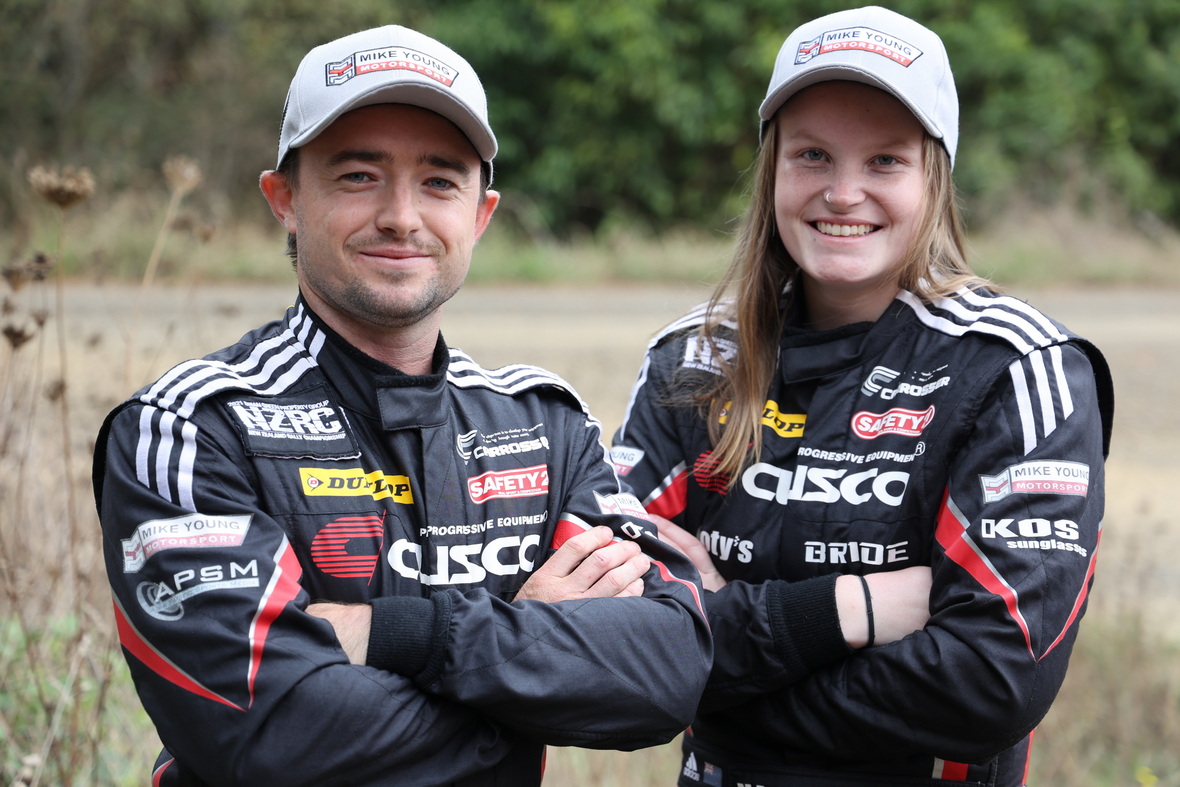 Mike Young Returns to Japan for APRC Rally Montre
Its nearly three years since Mike Young last drove in Japan and that was the 2019 APRC Rally Hokkaido, driving the brand-new Cusco TRD C-HR to a debut win.
With Covid-19 restricting international travel in 2020 and based in Perth, Australia Young switched to national events and the West Australian Rally Championship. With long-time mentor Scott Beckwith co-driving and former Cusco driver Dean Herridge providing and running a Maximum Motorsport Subaru Impreza, no-one in the team was prepared for the epic battle that was to follow.
While Young and Beckwith had missed the first round, they tabled their championship intentions by winning the iconic Forest Rally by just 0.5 second. They won the next round too the Karri Rally and headed to the final trailing championship leader by John O'Dowd by 16 points. When O'Dowd went off-road and retired his Skoda R5 on the first stage, Young and Beckwith held on to win the WA title.
In April 2021 Young returned to New Zealand to live and work, while at the same time taking the opportunity to compete in the New Zealand Rally Championship and experience some of the best rally roads in the world.
After competing at events like Hawkes Bay Rally, South Canterbury and earlier this year the Otago Rally Young said, "I've really enjoyed competing at home in New Zealand, especially down south (Island) where the awesome gravel roads are a rally driver's dream'.
After being a regular competitor in Japan for nearly ten years the 2022 APRC Montre Rally will be like a homecoming for Young – his first event was back in 2011 at the Rally of Hokkaido driving a Cusco 2WD Proton.
With regular co-driver Malcolm Read unavailable due to other commitments, Young will team-up with 21-year old Amy Hudson who has extensive co-driving experience in New Zealand events and who's full-time job is a Subaru service mechanic.
Following a familiarisation run with Hudson at Maramarua Forest an excited Young commented, "Amy and I are really looking forward to returning to Japan and for me it will be really special to meet and catch-up with all the Cusco team. The last time I competed at Montre it was an all-gravel event so will be interesting now that it's on tarmac".
The 2022 Montre Rally is based in Gunma Prefecture and will run 11-12th June. The two-day event is a total of 125 competitive kilometres and a qualifying round of the 2022 FIA Asia Pacific Rally Championship.
Mike Young is supported by Cusco, Dunlop Tyres, GO Logistics, APSMtv and Würth NZ. .