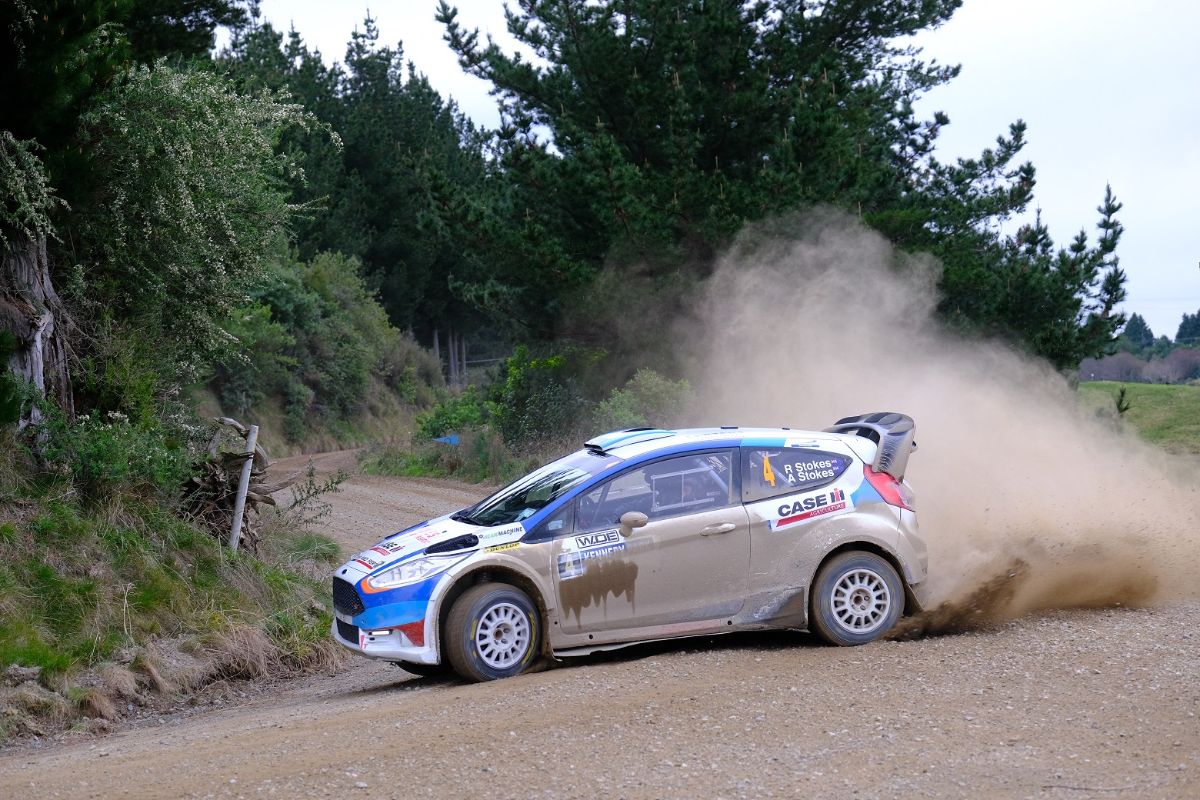 Maybe the strongest field ever for Otago Rally
The 2022 Brian Green Property Group New Zealand Rally Championship gets under this weekend in deep south with the country's best rally drivers taking part in the popular Otago Rally.
In what is expected to be one of the most open and hotly contested championships in recent memory, at least 10 drivers figure to be in winning contention.
Defending champion Hayden Paddon starts as a clear favourite in his Hyundai New Zealand i20 AP4 title-winning car but the chasing pack is a lot deeper now than it has been at any point during the former WRC rally winner's career.
A lot of eyes will be on some new cars at the pointy end of the field – two-time national champion Ben Hunt will debut the brand-new Skoda New Zealand Fabia R5 while Todd Bawden will tackle his first championship event in the Online Contractors Ford Fiesta R5.
Jack Hawkeswood makes his first start in the Toyota Gazoo Racing NZ Yaris AP4 car while impressive youngster Ari Pettigrew will compete for the first time in the ex-Greg Murphy Holden Barina AP4.
Likely to push Paddon and to be fighting for podium spots are Robbie Stokes in the Stokes Motorsport Ford Fiesta, Raana Horan in the Generator Rental Services Skoda Fabia R5, Dylan Turner in the LJ Hooker Audi AP4 and hometown hero Emma Gilmour in the Vantage Suzuki Swift.
Throw in the talented Matt Summerfield (Mitsubishi Mirage AP4), Mike Young (Subaru Impreza), Kingsley Jones (Skoda Fabia R5), Phil Campbell (Ford Fiesta AP4), Matt Jensen (Mazda 2 AP4), Duncan McCrostie (Mazda 2 AP4) and a return for the experienced Glenn Inkster (Mazda 2 AP4) and you could easily call this the strongest field in NZRC history.
Unfortunately, one of the main players – Cantabrian Josh Marston – has had to withdraw due to contracting COVID with he and his RDL Holden Barina AP4 car staying back in Christchurch. That means the championship will now score each competitor's best three events from the first four rounds, coupled with the Rally New Zealand double header to finish the year.
The NZRC Group N 2WD class is set for a fierce battle with Dylan Thomson (Ford Fiesta) headlining a strong field that includes youngsters Jordan Grant (Suzuki Swift), Bryn Jones (Ford Fiesta), Lukas Ramsay (Ford Fiesta), Jackson Clendon (Toyota Vitz) and John-Paul van der Meys (Ford Fiesta) as well as experienced campaigners Charlie Evans (Honda Civic) and Andy Martin (Ford Fiesta).
The Open 2WD class looks to be a battle between some wily campaigners Brent Taylor in the Toyota FT86 and Dave Strong (Honda Jazz) with Daniel Haines (Ford Escort) pushing them on.
In the Historic 2WD class, reigning champion Anthony Jones (Ford Escort) should get plenty of competition from the likes of Shane Murland (Ford Escort), John Silcock (Mazda RX7) and Graeme Coey (Mitsubishi Lancer EX).
The Rally Challenge one-day rally has a bumper field with Dave Sievers (Subaru), Wayne Muckle (Mitsubishi), Jeff Ward (Subaru), Bryn Smith (Mitsubishi), Sean Haggarty (Subaru) and Dave Ollis (Subaru) scrapping out the 4WD podium spots.
In the 2WD class the likes of David Taylor (Honda Civic), Jono Shapley (Toyota Vitz), Zeal Jones (Subaru Impreza) and Sam Byrne (Mitsubishi Lancer) fighting it out.
The event gets underway on Friday night with a ceremonial start in the Octagon in downtown Dunedin before eight special stages north of the city on Saturday and a further eight south of the city on Sunday, concluding with the world-famous Kuri Bush stage and a finish at Brighton Domain.