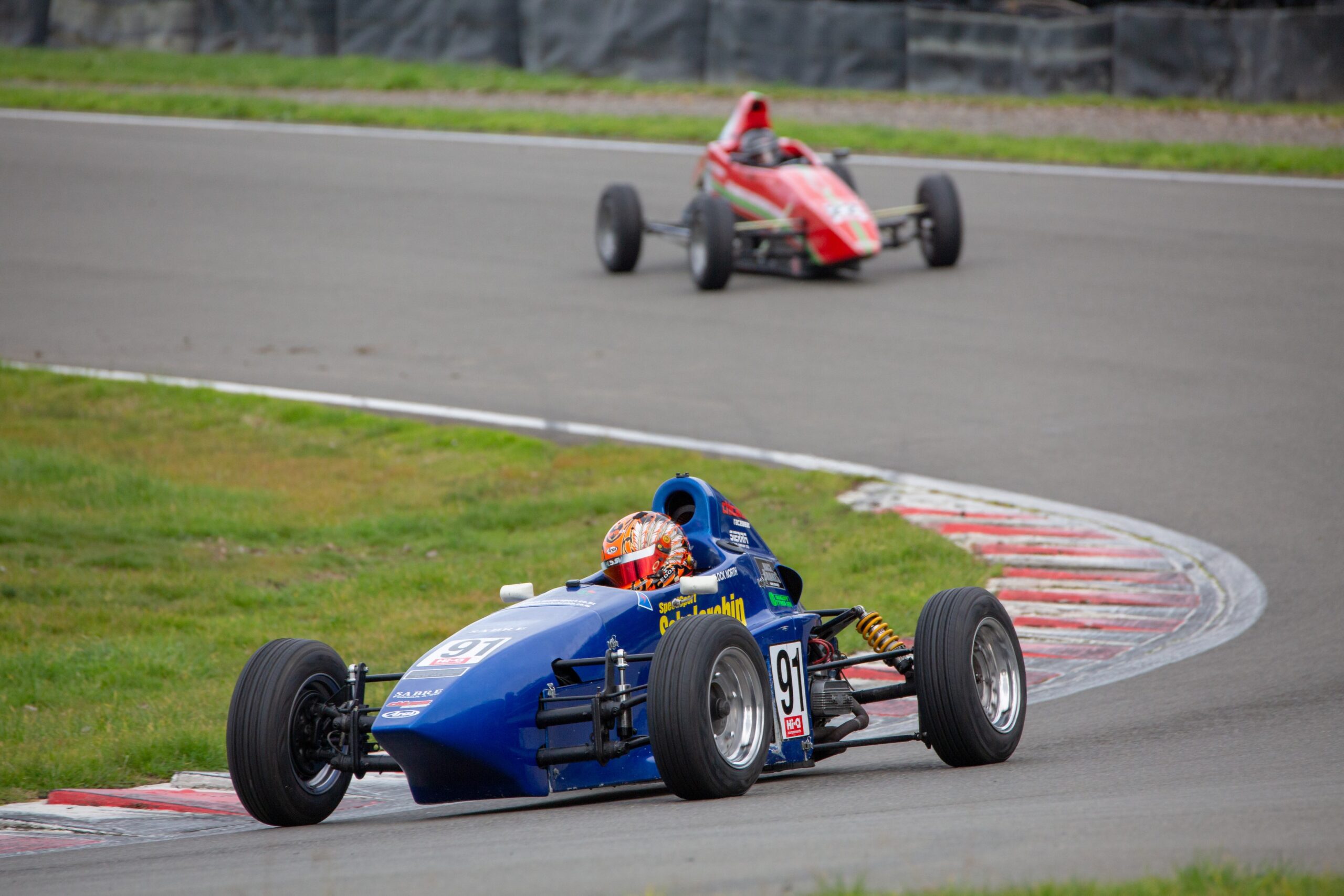 Manfeild perfect home for race scholarship
A 'STAR of the future' motorsport search that calls Manfeild home has just about matched the age of its oldest winner.
The annual Speedsport Star of Tomorrow is a generous regionally-orchestrated competition giving its winner a season in Formula First, a well-regarded primary single seater circuit racing class.
The scholarship involves a drive-off between young competitors, who draw from all around the country. The winner of evaluation occurring on May 18-19 achieves a year-long programme in a national format.
This year is the 20th running of a programme that shows the Feilding circuit as a breeding ground for future champions.
A prize driven by Palmerston North's Dennis Martin has so far mainly gone to teenaged drivers – but not always.
The oldest to date, Malcolm Finch, was 21 when he took it in 2011. At the other end of the spectrum, Liam Lawson was just 13 when his turn came four years later.
Lawson's stunning progress since, being the most recent Toyota Racing Series champion and now competing in Europe, feeds the scholarship's fantastic record of being a fantastic career springboard.
Other past start-outs with Martin's Sabre team now in the international spotlight include former Formula One racer Brendon Hartley as well as Shane van Gisbergen, Nick Cassidy, Mitch Evans – respectively headline acts in Australian Supercars, Japan's Super GT and Formula E.
Even those who have not forged international careers at the wheel are, in one way or another, still involved in motorsport.
It's a roll call the event instigator is of course immensely proud, though he is quick to deflect credit for having a Midas touch, pointing out that the process's ability to pick future stars comes down to the judging – which he chooses to exclude from.
"We have three judges – two oversee the first day, when we take our selection down to six finalists, and then the third, chief judge, joins them for the next phase when we pick the winner."
Martin is delighted the programme has always been well-supported and shows no more sign of flagging than Formula First, which clocked up 50 years in 2018.
The race schedule encompasses the Manfeild Winter Series starting on June 2 and then ramps up to the NZ Formula First Championship, comprising 12 events across all North Island circuits from November until next April.
That already vaunted prize gets extra polish now, however, with the recent addition of potential to snare another award beyond – racing in a high-profile category in America.
The opportunity to test for Kiwi Motorsport, which competes in the US Formula Four series, is presently being considered by 2018-2019 winner Ronan Murphy. He has just been Stateside to test the team's Honda-powered Crawford car.
Murphy's dad is New Zealand motor racing icon Greg Murphy, whose own career kicked off from winning a previous incarnation of the same scholarship back in 1990.
A former multiple champion in Formula First, Martin chooses to use the Manfeild back track for his scholarship showdown because it simply cuts no slack.
"It is a demanding piece of flat, constantly curving track; it's hard to get it right and there is nowhere to hide when mistakes are made."
Caption: Ronan Murphy has just concluded his season as winner of the annual Speedsport Scholarship, which provides opportunity for a season in the Formula First championship.
Photo: Jarod Carruthers Photography
Media release: Manfeild