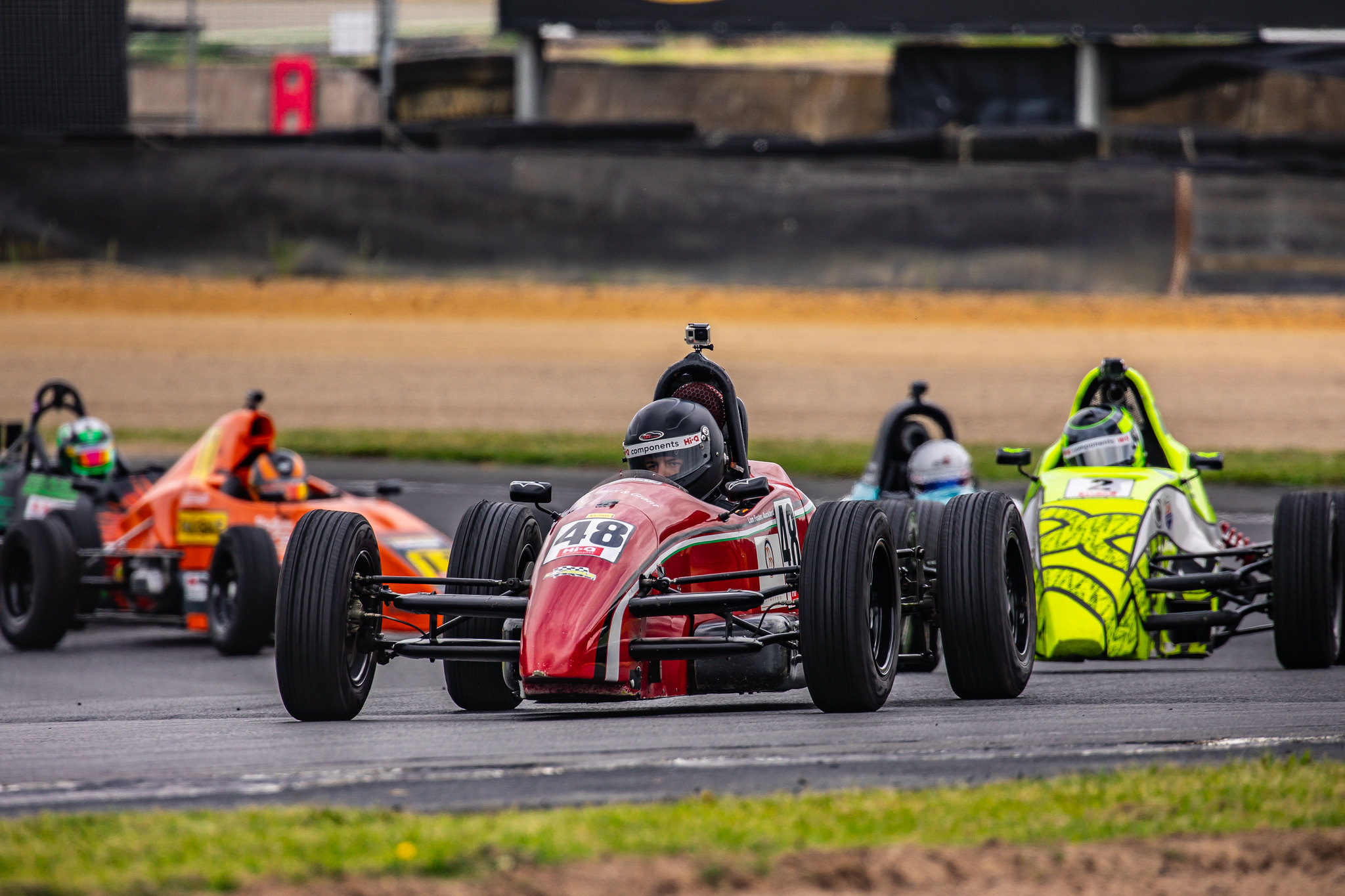 Liam Foster holds form advantage heading to Pukekohe
He might not have the championship lead but Liam Foster certainly has form in his favour, but only just, in the 2020-21 Hi-Q Components NZ Formula First Championship.
The Papatoetoe driver took two race wins on his way to a round win last time out at Hampton Downs, a feat that helped move him to within 22-points of championship leader Chris Symon.
Come December 4-6 it will be all on at Pukekohe Park for the third round of the 2020-21 NZ Formula First Championship. Foster comes into the event with recent form but at it is the first visit to Pukekohe Park this season, it is unknown how he will fare against Symon who scored more points out of the two at the venue last season.
The young guns of the class will also add another spice to the mix, with Leo Scott sitting patiently in third place overall, biding his time at the front of the field. Hard-charging rookie racers Zac Blincoe and Louis Sharp shouldn't be discounted for a strong showing either. Blincoe already has two podiums to his name and Sharp was knocking on the door of a top-three finish at Hampton Downs.
Expect to see some exciting, dynamic and action-packed battles happening at the front of the field. It's standard for the 1200cc air-cooled VW power cars to three-wide into and through a flat-out turn one. The cars will then form a Formula First freight train down the long back straight before an exciting game of who can brake the latest takes place at the complex!