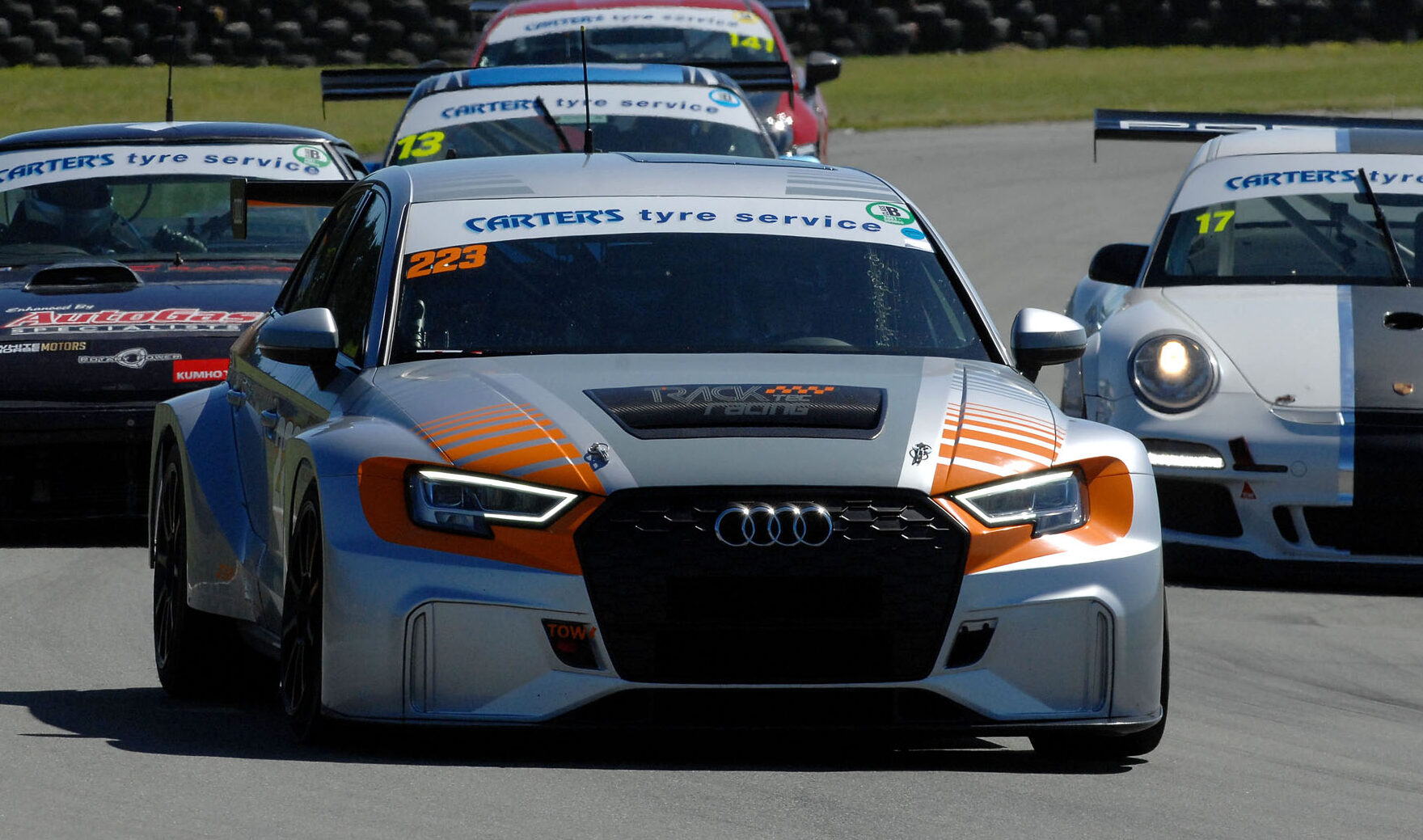 Large One Hour field ready for South Island Endurance Series opener on Saturday
The 2020 South Island Endurance Series gets underway on Saturday at Teretonga Park in Invercargill with a large entry for the One Hour Series. Invercargill host the first of three rounds with 36 cars entered. With the five top 2019 entries not competing at the first round, the door is now wide open for others to step up onto the podium for both Class and overall honours.
The GT Class D should produce some great competition with a number of top cars and drivers entered. Steve Scoles (Ginetta G55 GT4) returns but faces some stiff competition from the likes of Danny Whiting (Porsche 991 II GT3), David McAlpine/Kynan Yu (McLaren GT4), Russell McKenzie (Porsche 991 GT3 Cup), Martin Dippie (Porsche 991 GT3 Cup) and Ben and Garry Derrick in their new Porsche 991 GT3.
Murray Beeby and Karl Beeby return as Class C (>3501cc) champions in their Nissan R32 GTR but face some formidable opposition from the Ford Mustang of Sam Collins/Nick Ross. Bruce Davidson (Chev Corvette C6R) has always proved quick as does the Cheve Cruze of John Davidson.
Class B (2001-3500cc) may be a battle of the TCR cars with last year's champion Jordan Michels returning in the Honda Civic TCR FK7. Dennis and Debbie Chapman co-drove together last season but return with two individually entered Audi RS3 LMS TCRs'. Also returning is the Lotus Exige of Robert Gjaja who finished third overall in 2019.
Class A (0-200cc) has the most entrants with nearly half the field featuring on the grid. 2019 champion Mark Meadows (Lotus Exige) will continue his battle with Andrew Kitching/Andrew Bartlett (Honda Civic) with the Civics' of Tim Dossett and Daniel Crop also looking for honours.
Unfortunately, under COVID-19 Level 2 restrictions, there will be no spectators at Teretonga with team numbers also kept to a minimum.
"We are thrilled to get the Series up and running with competitive fields," commented Series secretary and co-ordinator Cate Paddon. "In some ways it's back to basics, keeping things simple for drivers and teams. A number have elected not to run at the first round because of consideration to travel and business commitments which is quite understandable in the current environment. We have plans in place for this weekend and fingers crossed we will go to Level 1 before the next round in Christchurch."
Southland Sports Car Club Race Committee Chairman, Bevan Gerrard says, "The club, the South Island Endurance Racing Drivers Club and Motorsport NZ are all keen to do the right thing to see the country back to Level 1 as soon as possible. We have the most supportive and passionate motorsport spectators in the country and we value their support and look forward to having them back at the circuit as soon as we are able to do so."
The second of three rounds take place at the Mike Pero Motorsport Park in Christchurch 3 October with the finale at Timaru International Raceway 17 October.