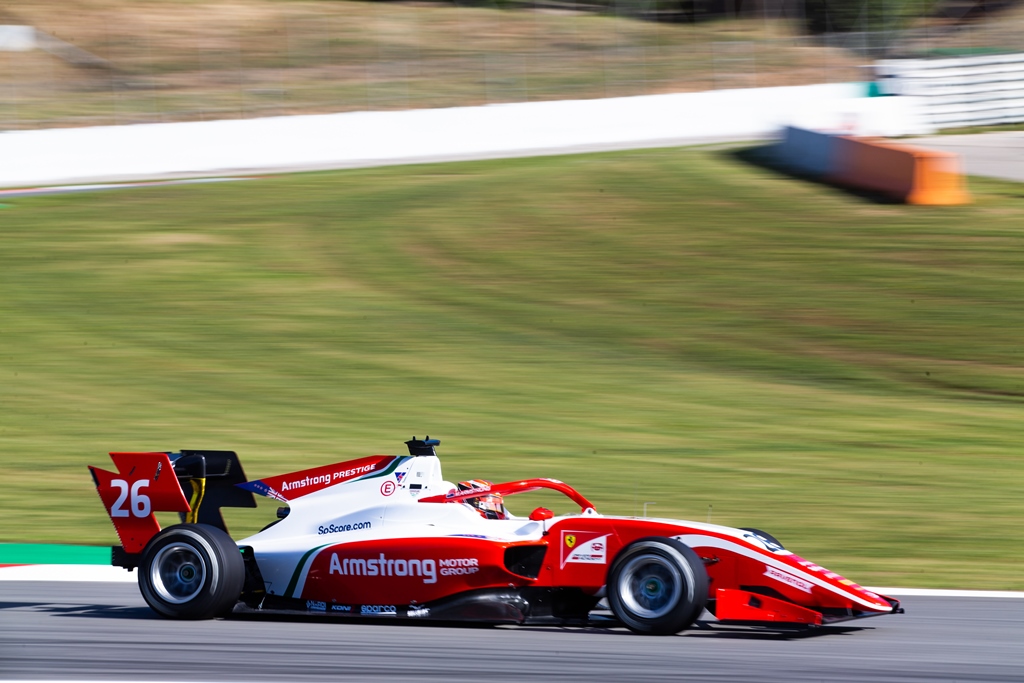 Kiwi Marcus Armstrong qualifies third for Formula 3 opener
An almost-perfect second-row start puts Marcus Armstrong in a strong position for the first race of the 2019 FIA Formula 3 campaign in Spain this weekend.
Armstrong, racing with the Prema team, starts the first race directly behind team-mate and pole man Robert Shwartzman.
The 30-strong field had just 11 laps at pace in which to set their best time. Armstrong waited until late in the session and set a blistering time to steal P3, while Jehan Daruvala sealed a top four spot for PREMA.
"I think that today the car was exceptional and to be honest, I am a little bit disappointed in myself there was a lot of potential in the car and I made far too many mistakes. Even on my last lap, I didn't actual feel that it was that good of a lap, but it is one of those times where you look at the dash and the time isn't too bad. To be honest, I am happy because we can fight from there and it is all about the points and the races," Armstrong said afterward.
The qualifying result means all three Prema cars are in the top five for the race, which starts this evening at 8:15pm New Zealand Standard Time.
The race is live-streamed as part of the Spark Formula One coverage and live timing is at the championship website, www.fiaf3.com.