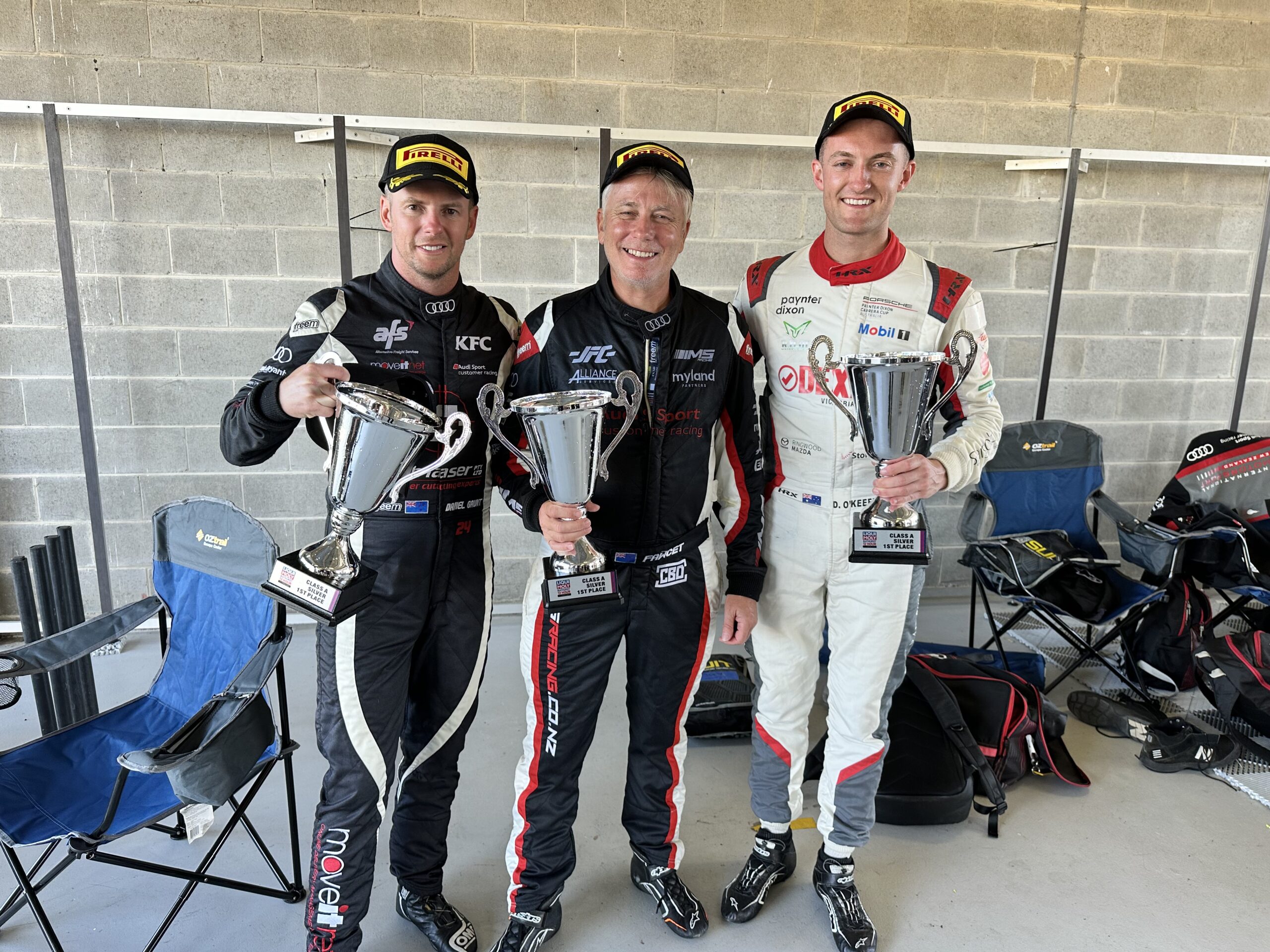 Kiwi-Led Team Scores Bathurst 12 Hour Class Win
New Zealand drivers Daniel Gaunt and Andrew Fawcet, along with their Australian co-driver Dylan O'Keeffe, have notched up a comprehensive win in the Liqui-Moly Bathurst 12 Hour Silver Class today, aboard their My Land Partners Audi R8 run by the Kiwi-based International Motorsport crew in conjunction with Melbourne Performance Centre.
Gaunt, Fawcet and O'Keeffe finished the marathon endurance race in 12th position outright, completing 316 laps – six more than their nearest class rivals.
While Fawcet and Gaunt have been successful in New Zealand GT racing, both drivers said it was satisfying to emulate that form in Australia's biggest GT endurance race.
"I haven't raced at Bathurst for four years, so to come away with the Silver Class win is a dream come true," Fawcet said.
"The International Motorsport crew are a class act – they executed perfectly all day. As drivers, we knew if we stuck to our game plan we would be there or thereabouts, and to come away with the first-place trophies is a great reward for the team."
"We started well, and we had a bit of luck fall our way after some of our main rivals fell out of contention early, but we still had to bring it home without making any mistakes," Gaunt added.
"It was a credit to International Motorsport and Melbourne Performance Centre that the car performed so faultlessly all weekend."
O'Keeffe had the honour of driving the final stint, and said he was involved in some fun battles during the race.
"I knew the key to winning the Silver Class was for all three of us to keep it clean, and we stuck to our plan all day," O'Keeffe said.
"There were a few moments where I was up against drivers in the faster Pro Class towards the end and it was tempting to battle with them, but I took a risk-free approach to ensure we wrapped up victory in the Silver Class."