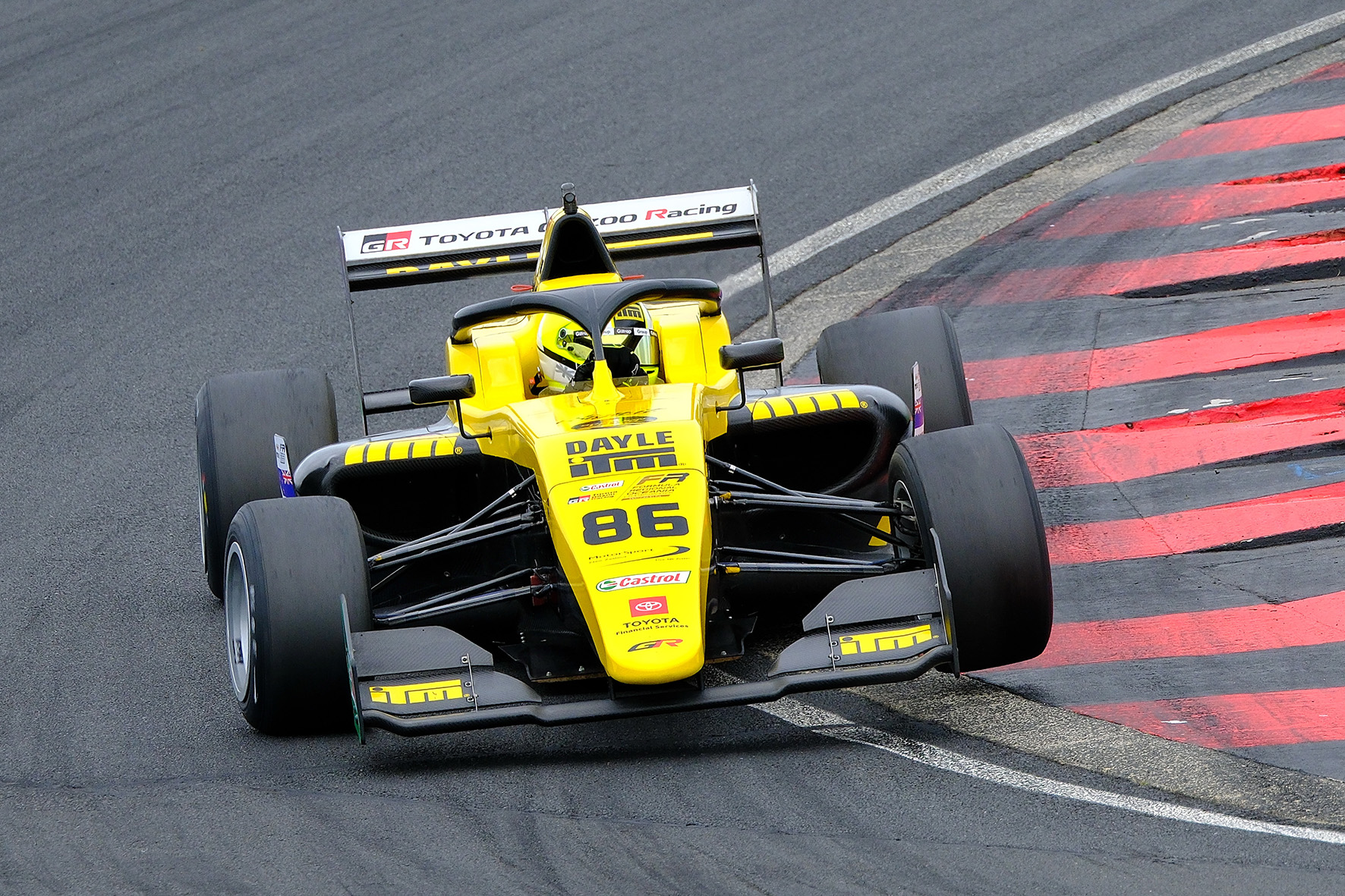 Brendon Leitch heads to Asian Le Mans Series buoyed by NZ Grand Prix competition
Fresh from competing in the 67th running of the New Zealand Grand Prix, Brendon Leitch is heading to Dubai set to compete in the 2023 Asian Le Mans Series (ALMS) in a factory-supported Lamborghini Huracan GT3. Leitch is excited about competing in the four ALMS races in Dubai and Abu Dhabi over consecutive weekends in February (11/12 and 18/19).
"I'm absolutely looking forward to it," commented Leitch. "Coming off the back of competing in the NZGP, I have a lot of confidence and feel that I'm mentally prepared to tackle what is immediately ahead."
While on a summer break back in New Zealand, Leitch took up the opportunity to drive a FT60 in the 2023 NZ Grand Prix meeting last weekend at Hampton Downs in the north Waikato with mixed results.
"The car was sharp for Friday practice but the track seemed to have changed overnight and we were outside the window in qualifying," commented Leitch. "We found some changes in the setup heading into the first race on Saturday afternoon and went from ninth to sixth.
"The second race on Sunday we improved again finishing fourth. We finally got the car dialled in for the Grand Prix and it was fast. Unfortunately, we had a problem with a slipping clutch at the start and a lack of drive which came back after I got off the throttle. From then on we had the occasional miss-shift so it was frustrating not to be able to close the gap to the next car.
"It's been an awesome experience as I have had no racing since October. It's been great to compete in front of sponsors, family and friends and to give Dayle ITM some exposure before we head off overseas.
"It's been great to get in a quick car with aero and exactly the right thing to put my head back in the game as we have a big couple of weeks ahead driving for a factory-backed team."
Leitch will reunite with his German-based Leipert Motorsport team, along with top Am driver, Gabriel Rindone and Lamborghini factory driver Marco Mapelli.
Leitch has the advantage of already being familiar with both circuits in Dubai and Abu Dhabi. Each will host two four-hour races for LMP2, LMP3 and GT3 categories which, in 2022, attracted a grid of 37 cars from 27 teams and 16 different countries.
"On Wednesday we will be at the track getting prepared for the weekend with testing on Thursday and Friday. We have qualifying and a four-hour race on both Saturday and Sunday so will be pretty busy.
"I think we have a genuine chance to win. We will be the only factory supported Lamborghini team there, including a factory driver and one of the best Am drivers in the world."