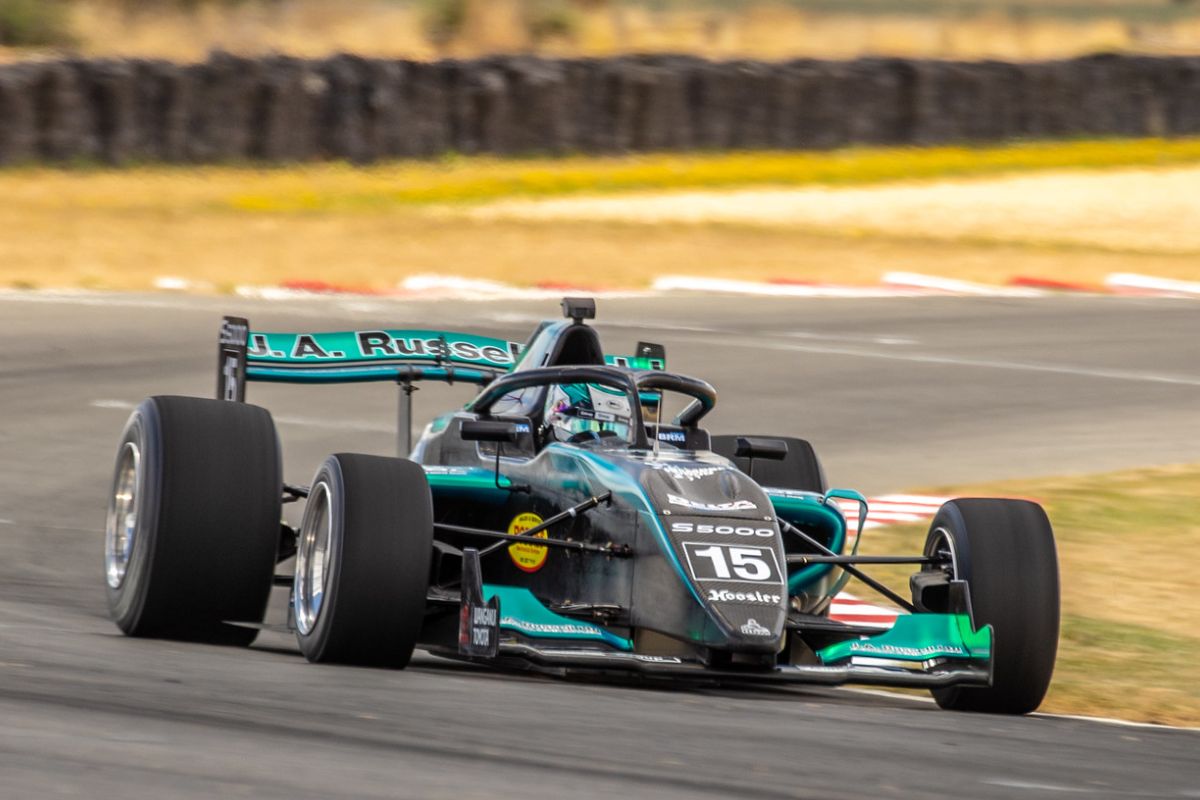 Kaleb Ngatoa aiming high at Phillip Island
Kiwi racer Kaleb Ngatoa is hoping track knowledge and time with a champion will help him take a step up in performance this weekend at the Phillip Island Grand Prix circuit and the second round of the Australian S5000 Championship.
Twenty year old Ngatoa made his S5000 debut at the track last season and this is the first time he has returned in the big single-seaters to a circuit he knows. He's been hard at work with his Team BRM engineers and also spent time with mentor Shane van Gisbergen.
"I think above all I'm really looking forward to the weekend ahead as I don't have the extra burden of learning the track," he explained ahead of the big Shannons Motorsport Australia Championships weekend.
"My first race was here and I was fast and we've put the time in between rounds to good use to make a step forward. I had a really good debrief with my engineer and the team and analysed everything we could about the first round, which was a hard one for us. We found a few issues after Tasmania – just small things – but being on top of those will allow me to focus on getting to the front at Phillip Island this weekend.
"I spent a lot of time with the team – particularly the mechanics and engineers – over the break. We also had a test day out at Tailem Bend which was successful and I learned a lot."
The Marton youngster shot to prominence last year beating Shane van Gisbergen and a field of other stars to the NZ Grand Prix pole position at Hampton Downs and his single-seater speed is highly regarded. Van Gisbergen has taken an interest in his career and has been on hand to give his valuable knowledge and time.
"I went and did a day with SVG went and watched him at the Supercars event in Sydney, just watching and learning. I've been around the right people, been training well and fired up to have a strong weekend."
Ngatoa has set some firm goals for the weekend ahead, which also sees the introduction of a new tyre compound for the category.
"As I can go out onto the track and immediately focus on pace, I'm aiming to make positive changes to the car during the practice sessions to help me and the team understand the new tyre. I simply want to get the most out of the car in qualifying and hopefully be up near the front. We will see what we can do in the races from there. It's going to be exciting."
Kaleb and the rest of the S5000 field will head out for their first laps on Friday morning for the first of two practice sessions before qualifying on Friday afternoon. There are two races for the field on Saturday and one on Sunday – all 15 laps.