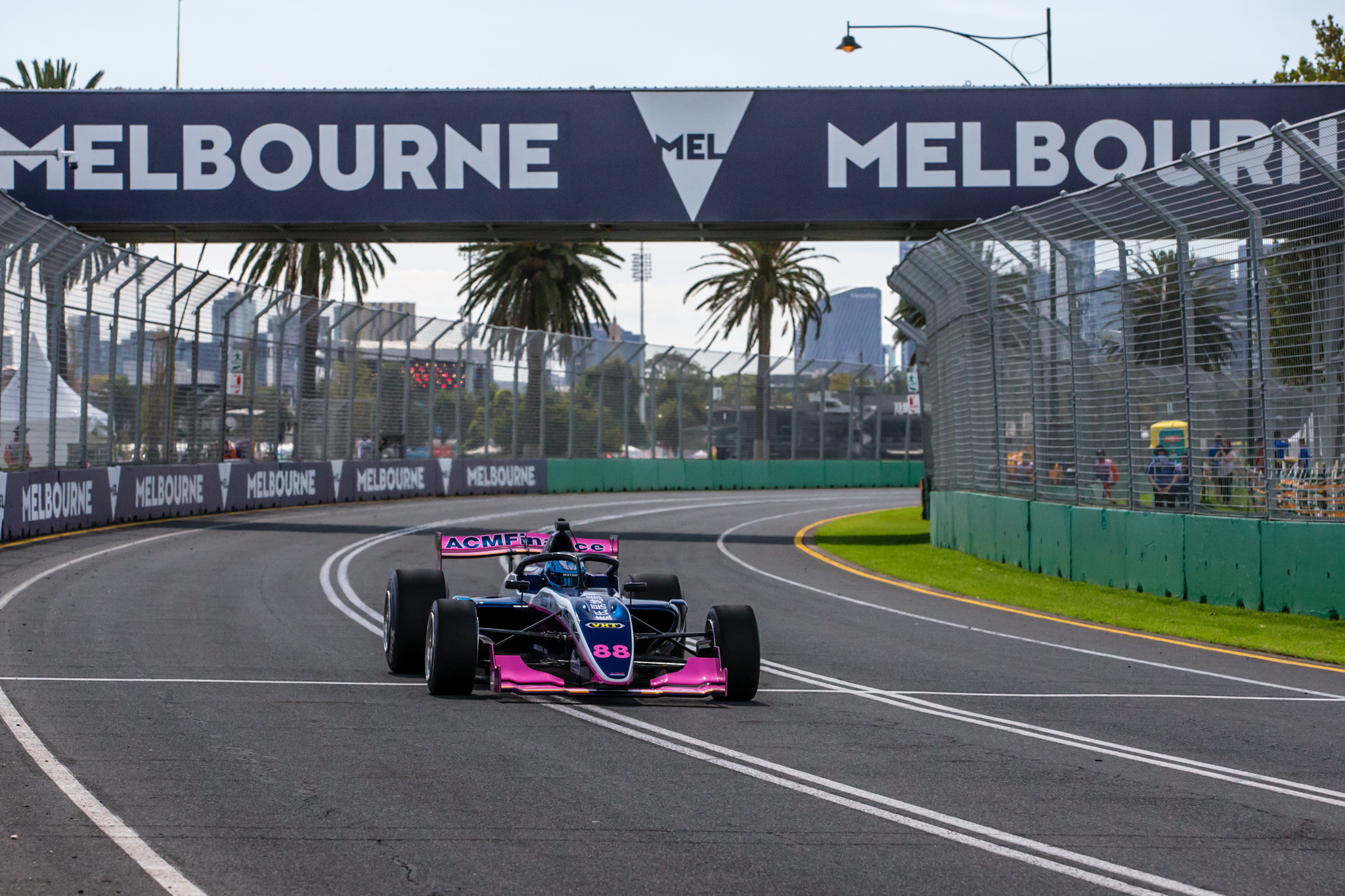 Jordan Michels' weekend curtailed
Young Southland racing driver Jordan Michels surreal opportunity to drive at the Australian Grand Prix meeting at Albert Park in Melbourne this weekend was cut short when the entire event was cancelled on Friday.
Michels was entered to drive an S5000 car in one of the support races at the event and drove the car in Thursday's practice and qualifying session. He qualified twelfth fastest and would have lined up beside former Formula 1 ace, Brazilian Rubens Barrichello, in the first race of the weekend on Friday only for the event to be cancelled due to the COVID–19 virus.
"I was gutted, it was quite bizarre but there a lot of people far worse off than me," said Jordan on his arrival back to Invercargill over the weekend.
However, despite his short time at the venue Michels was impressed. "It is a great track, amazing, and it was very special to be driving on it. We didn't have the quickest car on Thursday but we made some pretty big changes overnight and were pretty confident we would be quicker on Friday. We were pretty excited heading to the track on Friday. The TCR cars were on the grid ready to go and then the event was cancelled."
Michels was scheduled to compete in the second round of the S5000 Championship at Sydney Motorsport Park at the end of the month but now the remainder of his season is a matter of wait and see. "Hopefully I get to pull my helmet on somewhere in the near future," he said.