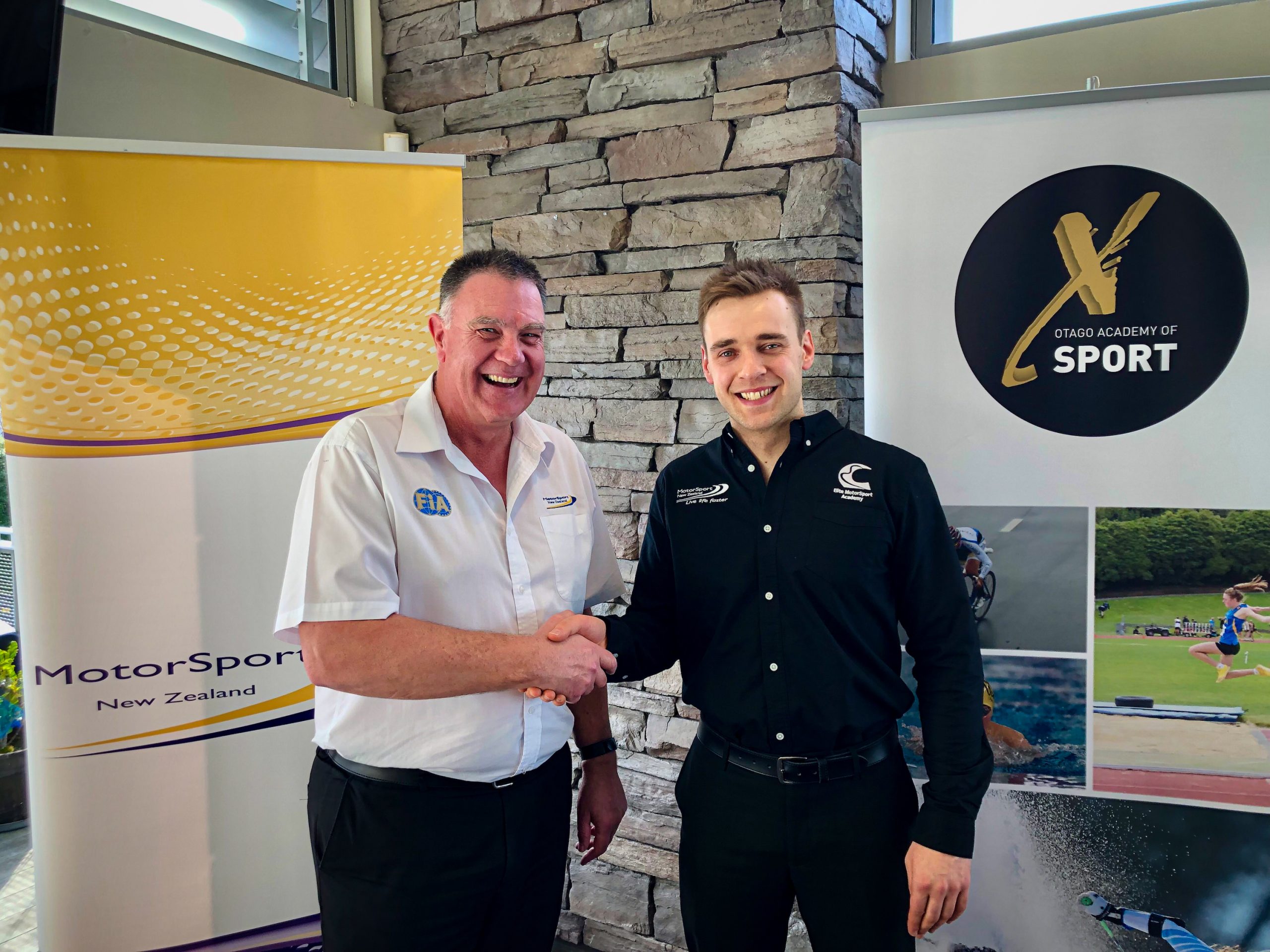 James Penrose wins Elite Motorsport Academy camp
Christchurch racer James Penrose, 25, has topped the points table for the 2021 edition of the highly regarded Elite Motorsport Academy of New Zealand camp.
The week-long camp, run by the Otago Academy of Sport in Dunedin, is the first part of a tailored 12-month development program that eight young and aspiring motorsport competitors from Racing, Rallying and KartSport are selected to participate in annually.
Following a series of workshops, participants were assessed not only on their physical fitness but their newly acquired knowledge in sports psychology, nutrition, data analysis, public speaking/media skills, motorsport regulations and procedures. Participants were also split into two teams and completed challenges together to assess their interpersonal skills and how they work as a team.
Penrose, who was recently crowned the 2021 NZ Formula Ford Champion, displayed a high level of maturity at the camp when completing the various challenges across the week. The judges noted his methodical approach to applying what he had learnt from the workshops throughout the exercises at the camp.
"A huge congratulations to James for coming out on top of the camp," said Wayne Christie, President of MotorSport New Zealand and trustee of the MotorSport New Zealand Scholarship Trust.
"It was evident that every athlete put in an outstanding effort during the camp. Their teamwork and engagement in the different sessions was at a very high level. This was obvious especially in the presentation and speaking skills they demonstrated, which were outstanding."
"Myself and all the other trustees are delighted to see all participants gain so much from the Otago Academy of Sport tutors. We look forward to seeing them all take these skills and learnings into their future motorsport careers like so many of the past 130 graduates have.
Penrose is excited to take what he has learnt from the academy and apply it to his career.
"It's a huge achievement for me to win the academy camp," said Penrose.
"What the trustees have put together is very special. Its international reputation throughout the FIA means a lot to me.
"It's hard to pin down one specific thing that was the most valuable, everything was great especially the off-track things like sponsorship and media.
"All the little insights that you get from the tutors who have 'been there and done that' and those little pointers that you just can't find anywhere other than from the academy are the big takeaways for me.
"It will all help me immensely and I'm very grateful for the opportunity the academy has given me."
Finishing in second place was Auckland-based open-wheel racer Flynn Mullany with New Zealand Rally Championship driver Jordan Grant from Tauranga finishing in third.
All eight academy participants will now continue their development with a personalised 12-month follow-up program where their progress will continue to be assessed before crowning an overall academy winner in May 2022.
Applications for the 2022 Elite Motorsport Academy will open later in October 2021 for the next crop of aspiring competitors who want the best kickstart to their motorsport careers.