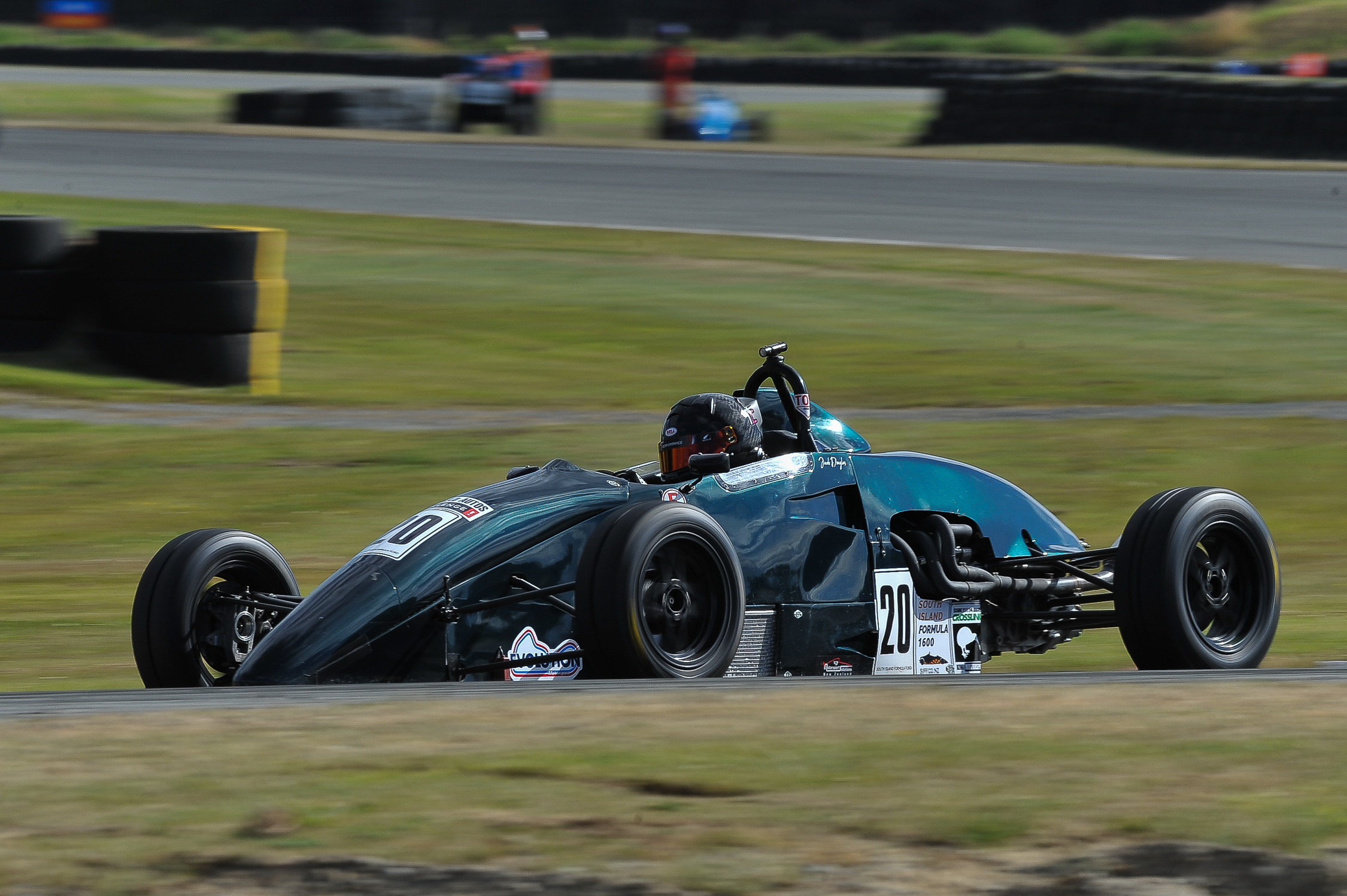 Jacob Douglas makes gains at Teretonga in South Island F1600 Championship
Kartsport champion Jacob Douglas continues to make gains after competing in the fourth round of the 2020/21 South Island Formula Ford Championship at Teretonga Park in Invercargill over the weekend. Three top five finishes were ample reward for the rookie driver competing in his second single seater competition along with some key experience only obtained from racing.
"It was pretty good," commented Douglas. "Our main goal was to keep up and get onto the back of the top guys, James (Penrose), Jack (Noble-Adams), Zac (Christensen), and Ethan (Anderson). We did that and edged closer over the weekend. I'm learning heaps from them and particularly had a good battle with Ethan."
It was the second time competing at Teretonga for the Jacob Douglas Motorsport team which tested again last Thursday before Friday practice.
"Friday's practice sessions were quite short, so it was hard to get into a rhythm," said Douglas. "Unfortunately, I went off into a gravel trap, so we lost time.
"That didn't help as we lost valuable track time and it shook my confidence. We qualified sixth (on Saturday) and looking back I should have pushed harder."
Sunday saw three races spread over the day of racing with Douglas finishing in fifth and two fourth placings.
"We had three good races. I had some really good starts and felt better and more confident in the car. I was driving it rather than it was driving me."
The final 12-lap Feature race came with a twist for all 20 cars on the grid. As the start lights went out it began to rain on a field with a dry 'set-up'.
"That was a surprise and meant that I had to adapt to the conditions with little grip, but it was the same for everyone. I've got lots of wet weather experience from kartsport but that is completely different.
"Sitting in fourth I was able to make a pass for third, but the race was red-flagged (stopped) as a result of a crash. This put me back to fourth as results are taken from the preceding lap."
"I feel good about the weekend. We came into it with some key goals and came out with more experience."
The Jacob Motorsport team have a quick turnaround with the fifth round of the series taking place at Timaru International Raceway 30-31 January.