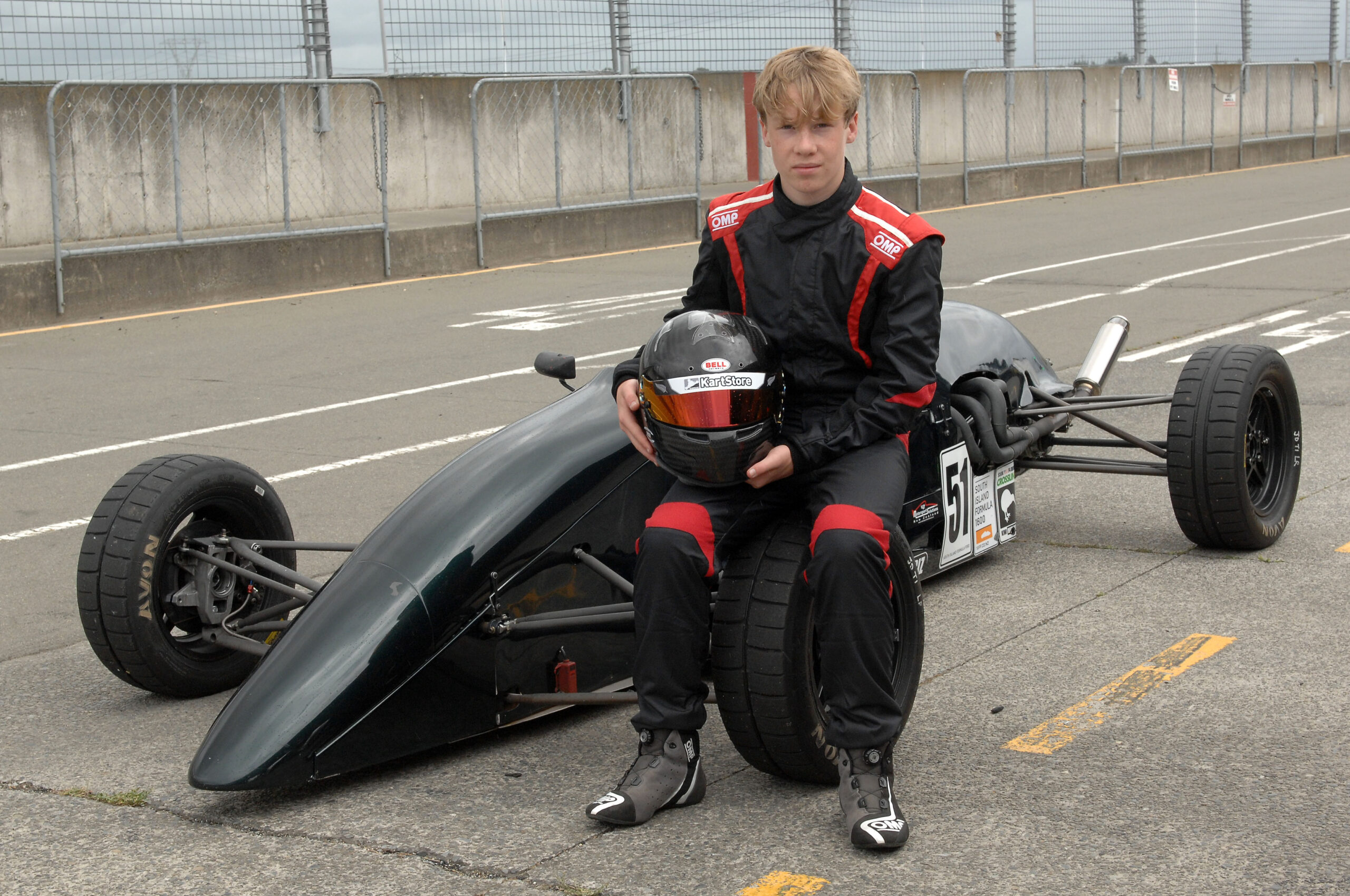 Jacob Douglas excited ahead of Formula Ford debut at Teretonga Park this weekend
Kartsport champion Jacob Douglas will make his long-awaited single-seater debut this weekend competing in the 2020/21 South Island Formula 1600 Championship at Teretonga Park in Invercargill. Having won several NZ kartsport titles, as well as competing internationally, the high school student is now turning his attention to furthering his career in single seater racing.
"Although I've only had limited testing, I have found the transition to Formula Ford pretty good, not really too hard at all," commented Douglas. Since recently returning home from the ROK Cup Superfinal in Italy, quarantining for two weeks and catching up on school work, Douglas has been conducting limited testing at his home track in Christchurch.
"When I get back in the kart it feels like normal and I just drive it as fast as I can so hoping to transfer this to the Ford. I've really enjoyed the Formula Ford a lot so far and I'm looking forward to competing at Teretonga for my debut race."
The 15-year-old will be driving a championship winning car, a Van Diemen RF91 with significant winning history. It originally won the national title with Greg Tulett in 1995/96 and again in 1997/98. It has also won several Class 2 national titles as well as the 2015 and 2017 South Island F1600 Champs driven by Michael Collins.
Douglas joins the South Island champs in their third round and is realistic about the remaining four rounds.
"My goal for Teretonga is to learn the track as fast as I can on Friday. Wherever I qualify on Saturday I'll be keeping my head down and focusing on moving forward and getting used the racing and the differences from competing in karts. My focus is on doing my best and learning as much as I can for going forward to the other rounds."
Douglas will have the backing of successful race engineer Andy Neale who has been overseeing the switch from kartsport to Formula Ford.
"Jacob has transitioned well to Formula Ford," said Neale. "He's proving a good leaner. He's has a stellar karting career and it's now a case of learning cars and progressing over the season."
Douglas won his first NZ kartsport tile aged 11 and was competing on the international front 12 months later in Lancaster, USA, the ROK Super Super Final in South Garda, Italy and at the Super Nationals in Las Vegas. Since then he has clocked up several more NZ kartsport tiles while continuing to compete on the world stage.
The third round of the South Island F1600 Champs will see drivers qualifying on Saturday morning with the first of three races that afternoon followed by a further two races on Sunday.