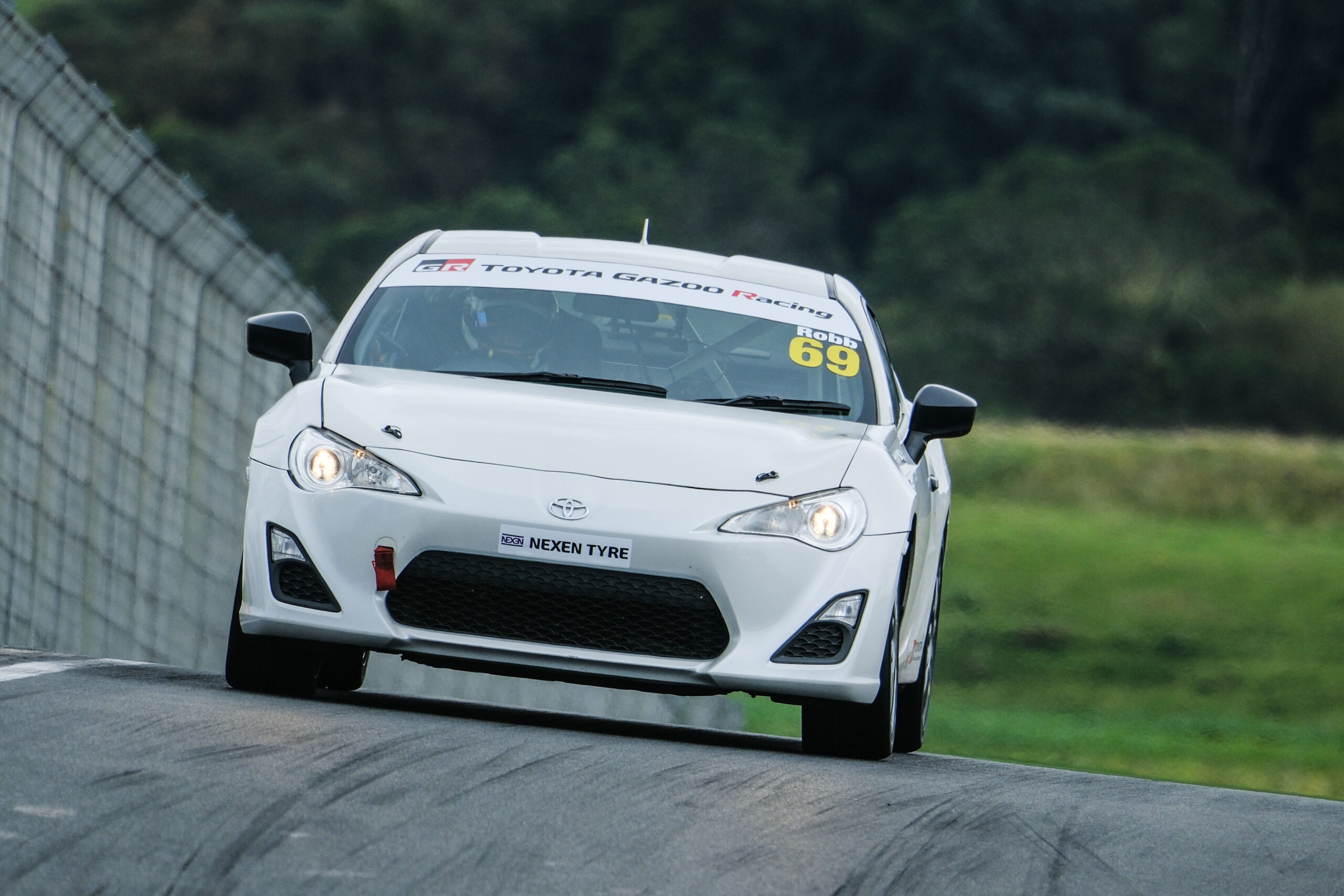 Hunter stalking rookie and overall titles in 2023-24 Toyota 86 fight
Sixteen-year-old Hunter Robb is targeting a big year in the 2023-24 Toyota 86 Championship, which begins in November at Taupo International Motorsport Park.
Confirming his entry into the 2023-2024 championship this week, Robb says he's living and breathing motor racing as he aims to win the overall and rookie titles in this coming season's 11th championship.
Given his eye-catching form in a shorter campaign last season, his rivals will be taking the Aucklander very seriously indeed.
A fourth, fifth and sixth place finish in his first weekend at Hampton Downs last season marked him as an immediate contender despite limiting his series appearances to just two rounds to retain his rookie status for the coming season.
He went even better at his second and final event, again at Hampton Downs, climbing the podium twice over the weekend and securing the round rookie honours.
Hunter will continue his successful partnership with Action Motorsport during the forthcoming season, the team having run him in his first Toyota 86 Championship rounds and in a successful campaign in the BMW Race Driver Series where he was a race and series winner.
"My aim for the 2023-2024 season is to try and win the rookie title and the overall championship and I'll be driving whatever race car I can get my hands on throughout the season and before to get as sharp as I can so I can be fully competitive," he explained.
After the first Taupo round over the weekend of November 17-19, there's an early summer and Christmas break before the championship resumes in January 2024.
It will be the major support category for the Castrol Toyota FR Oceania Championship at Manfeild – Circuit Chris Amon, at the Euromarque Motorsport Park (Ruapuna) and then the New Zealand Grand Prix weekend at Highlands Motorsport Park.
Round five will be at Robb's home track of Hampton Downs before the series finale in April at a venue to be confirmed.