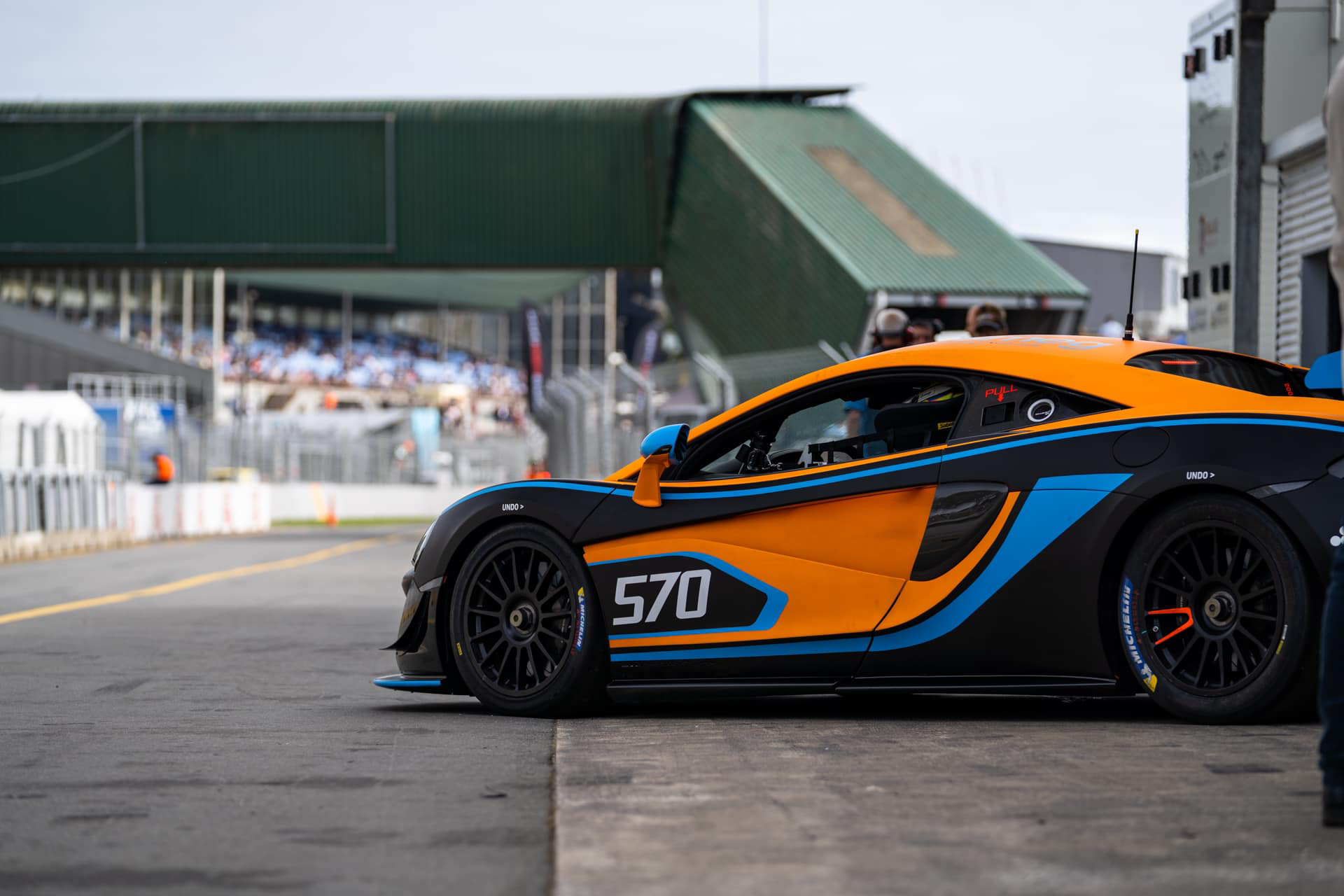 Giltrap Group launches McLaren scholarship for junior driver
From Formula One driver Liam Lawson to five-time IndyCar Champ Scott Dixon, WRC round winner Hayden Paddon to Le Mans winners Brendan Hartley and Earl Bamber Giltrap Group has provided the horsepower to help these talented Kiwis take on and beat the world.
In many ways, the famous black and white logo on a helmet is as nationally symbolic as the New Zealand flag, whether it's NASCAR-bound Supercars Champion Shane van Gisbergen or Australian Carrera Cup hotshot Callum Hedge.
However, Giltrap Group realise how hard it is to get the opportunity to show you have the potential to take on the world, so, for the first time, they have focused 100% of their local sponsorship on allowing one young New Zealander a chance to race and win at home.
In association with McLaren Auckland, the Giltrap Motorsport Junior Scholarship (GMJS) will see a successful driver to race in the 2023/2024 GT NZ Championship in a McLaren GT4 racecar.
The Scholarship is open to applications from young drivers aged 16-25 who have shown excellence in local Motorsport and believe they have what it takes to have a career in this sport.
The GMJS hopefuls will advance through a series of assessments before the finalists are put through their paces in the McLaren GT4 racecar ahead of the GT NZ Championship season opening at Taupo Motorsport Park on 17-19 November.
Giltrap Motorsport Team Manager Owen Evans could not be better qualified for the role, having managed championship winning teams for more than two decades, along with guiding both his son's Mitch and Simon towards World Championships. The New Zealand land speed record holder says, "The combination of a world-class racecar and a professionally run team means the scholarship winner will experience an international
level environment, with everything from set-up to data and even media training delivered by industry leaders. It really is the dream seat."
Race proven equipment from SP Tools will assist the team in preparing the McLaren 570GT4 during the 15 race season. SP Tools have committed to a long term partnership with the programme as part of their ongoing commitment to supporting New Zealand Motorsport.
SP Tools join SMEG as foundation partners of the Giltrap Motorsport Junior Scholarship, SMEG continuing a decade long relationship with Giltrap Group backed race teams.
The 570GT4 will feature a combination of McLaren and New Zealand colours, and will be unveiled, along with the scholarship winner at the at the official opening of Giltrap Motorsports HQ, Garage 66, on 19th October.
The choice of car is especially fitting in McLaren's 60th year and Giltrap Group's 10th year as a McLaren dealer. It also celebrates Sir Colins Giltrap's lifelong passion for Motorsport and his personal determination to help Kiwis fly.
You could argue that without Motorsport, Giltrap Group wouldn't exist. Long before Giltrap Group was founded in 1966, Sir Colin was racing and running teams. A close friend of the F1 World Champions like Jim Clark, Sir Jackie Stewart and Jack Brabham, who raced in New Zealand in the 1960s, Colin has remained close to the sport.
Of all the drivers, Colin was incredibly close to Bruce McLaren, who, despite being killed while testing a racecar in 1970, is still part of F1 thanks to McLaren's place as one of the most successful teams ever. Bruce was renowned for giving New Zealanders a start in Motorsport, and in 2023 the Giltrap Motorsport Junior Scholarship will do the same for one young kiwi driver.
More details on this exciting opportunity, along with the on-line application can be found at: https://www.giltrap.com/junior-programme/.