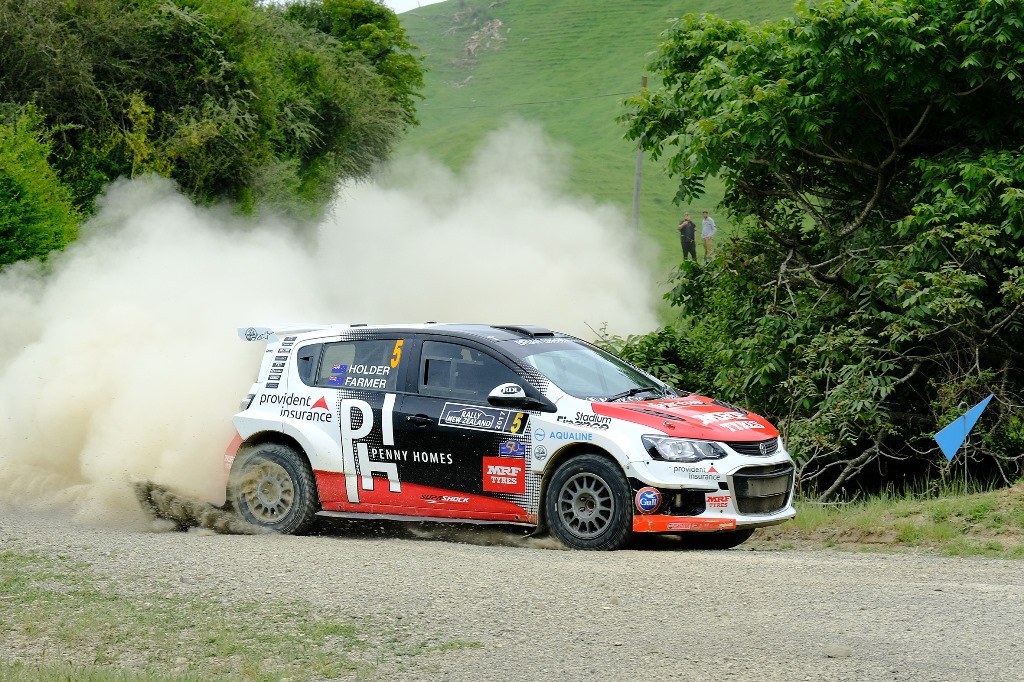 Holder confirmed to drive Holden
Former champion David Holder has confirmed his entry into the first two events of the Brian Green Property Group New Zealand Rally Championship.
Holder will drive Greg Murphy's Holden Barina at DriveSouth Rally of Otago next month and the International Rally of Whangarei in May.
Murphy stepped away from the sport at the end of 2018 to concentrate on his television commitments and Supercars while Holder was looking to get a car for the early part of the season before he looks to head back to Europe. With Murphy's Barina sitting there the pair worked out a deal.
The change in format for the Asia Pacific Rally Championship this season has given Holder a carrot to chase and he will see how things go in Otago and Whangarei before trying to work out a possible deal to compete in the APRC final in China later this year.
"For a start we decided on doing the APRC as a short-term target before we head back to Europe and do what we want to do over there in the middle of the year," Holder said.
"With the changes this year it has made it a lot more accessible to do Otago and Whangarei and then get it altogether and go to China and have a good crack there.
"We also want to be out in the New Zealand rally scene and get our names out there again."
Since winning the NZRC championship in 2016 Holder has competed in the Junior World Rally Championship in Europe as well as making guest drives in various cars in the Brian Green Property Group New Zealand Rally Championship.
He has piloted Hayden Paddon's Hyundai i20 AP4+ as well as driven Murphy's Barina in a couple of events so he has a bit of a handle for what it is like to drive a car like the Barina.
To be competitive enough in Otago and Whangarei Holder needed a new generation car and knew straight away where to start his search.
"The first one that came to our minds was Murph's car so we gave him a call," Holder explained. "He wants to sell the car and wasn't really looking to lease it but he said if there was anyone he would lease it to it was me.
"We are quite fortunate to have driven a couple of these AP4 cars but since then his car has had a lot more development especially in the suspension. It is going to make a massive difference.
"We think we have a package there that should be pretty competitive."
Holder will start as one of the favourites at the pointy end of the field in Otago and will look to put pressure on his good friend Paddon at the event.
Media release: NZRC
Photo: Geoff Ridder