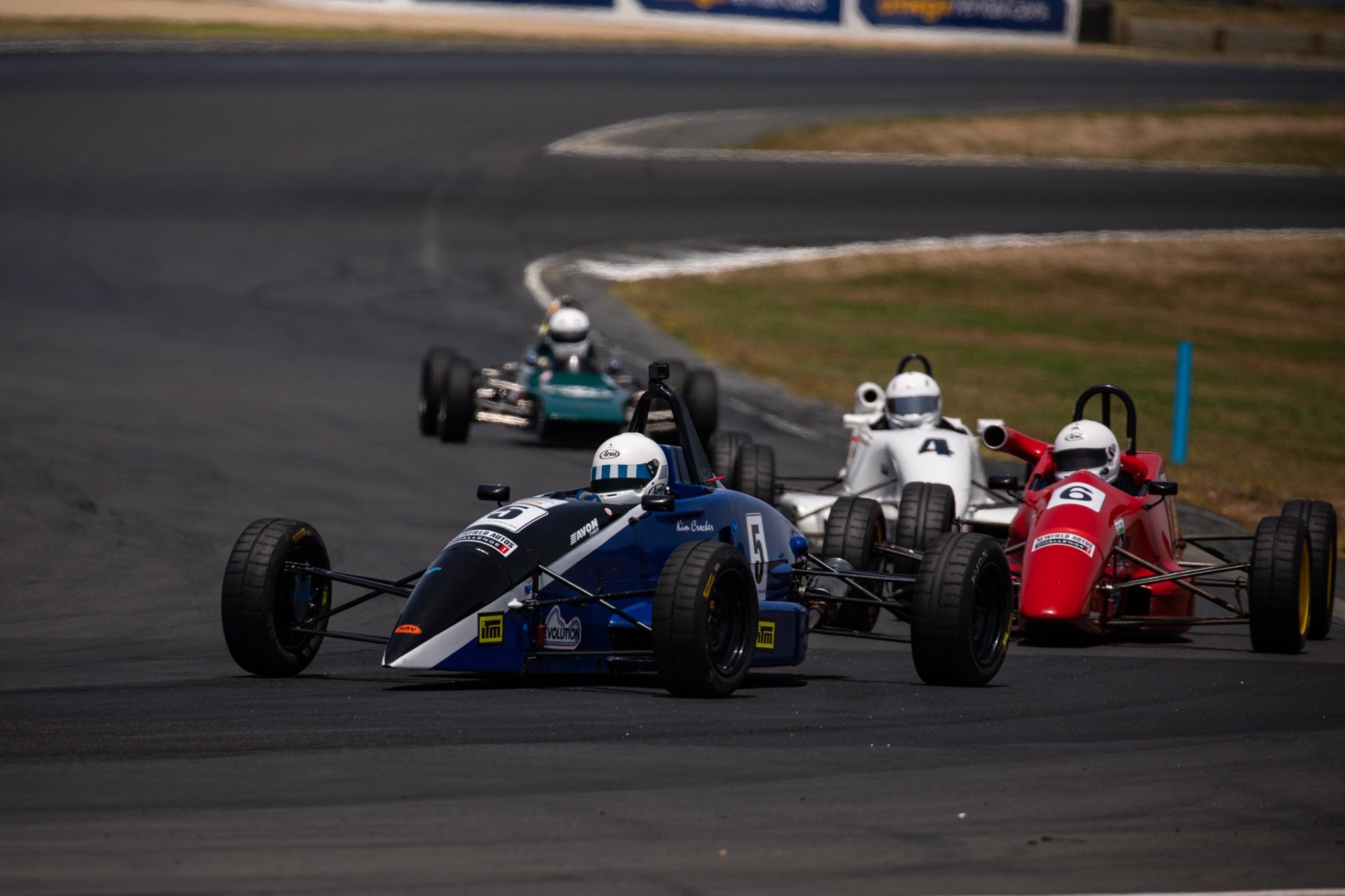 Historic and North Island Formula Ford set to launch 50th Anniversary year
Organisers of both the Historic Formula Ford and North Island Formula Ford series' are pleased to announce the 2020/21 season dates. The two series will race together at a number of rounds to further enhance the rise of Formula Ford in the North Island.
The 2020/21 season marks the 50th year of Formula Ford in New Zealand, having first started in 1970/71 as Formula C. The name was subsequently changed to Formula Ford in 1971 along with the commencement of the National Championship. The first race utilising the then-new class was held at an Auckland Car Club event at Pukekohe on October 4th, 1970.
It is with delight the series organiser can confirm the HFF/NIFF Season will be the first round of New Zealand's Formula Ford season. The meeting is to be at Auckland Car Clubs Pukekohe Round on October 4th 2020. As the opening round marks the 50th year anniversary perfectly, this is sure to be an exciting event that should not be missed. A number of plans and celebrations are currently being laid out by organisers to commemorate the special day, including the potential for TV coverage or a special Anniversary feature race.
With a large influx of new drivers and machinery entering HFF/NIFF this season, it is set to be one of the most hotly contested years ever out front, while the boosted Class 2/3 grids will result in large fields with great racing for all skill sets.
Whilst the class can be seen by many as expensive, the core characteristics of the HFF/NIFF classes are aimed at club-level racing, with reduced cost's in the challenging post-Covid-19 environment without taking away the close competitiveness Formula Ford is famous for
The remaining dates for the 2020/21 season are:
Round 1:Pukekohe, October 4th
Rd.2: Pukekohe, November 8th
Rd.3: Hampton Downs, November 28th
Rd.4: Hampton Downs, December 13th
Rd.5: Hampton Downs, March 20/21
Rd.6: Hampton Downs, April 11
If you are interested in buying or leasing a Formula Ford, or wish to find out more details, feel free to contact the series via email (niff1600@gmail.com) or visit the North Island Formula Ford Facebook page and website (www.niff.co.nz)