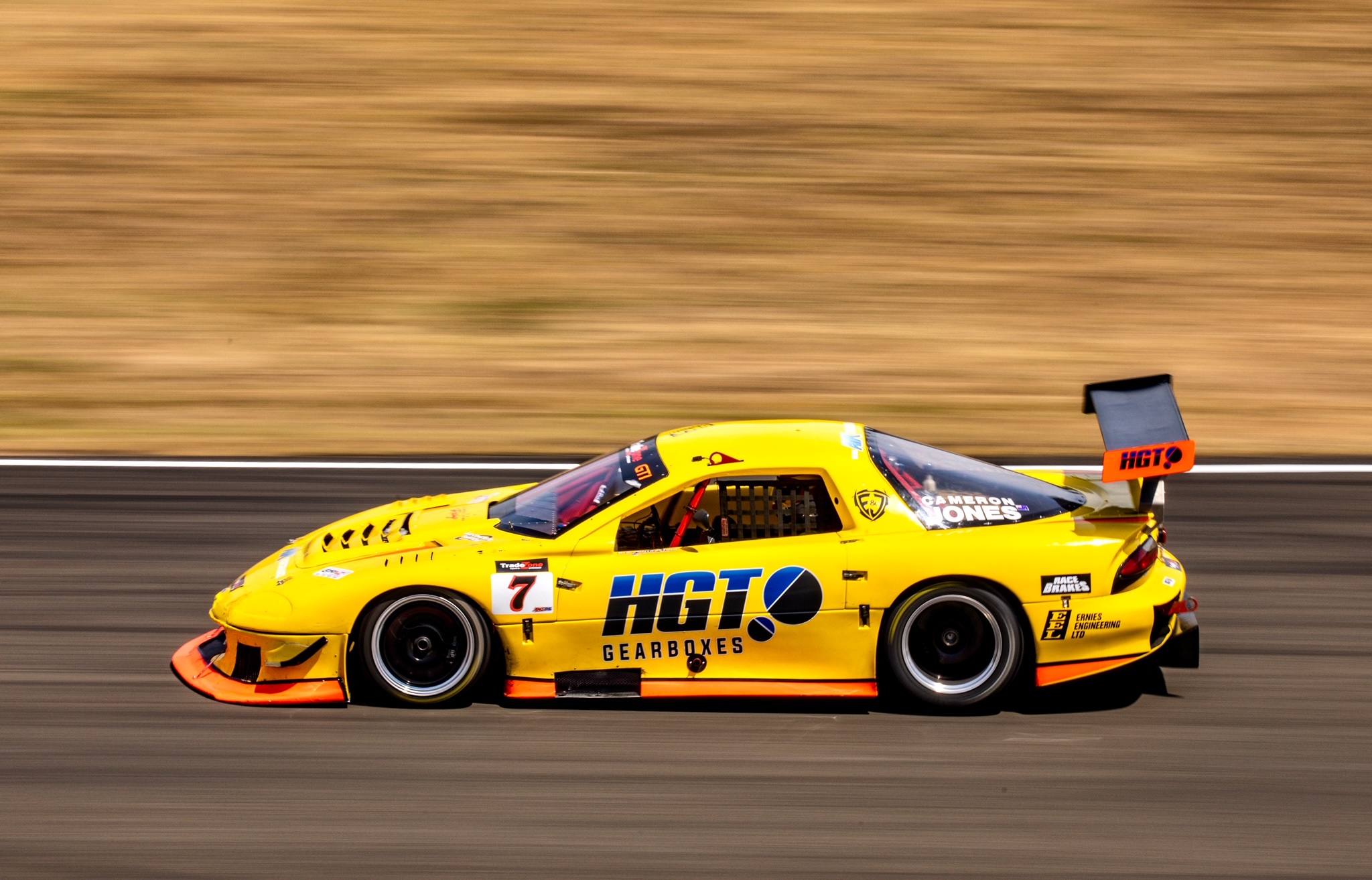 HGT Precision Sequential Gearboxes
Founded in 2015 by Kiwi Richard Fleming and Brit John Phillips, HGT Precision has made its presence felt in the Race and Performance industry in just 5 short years with delighted customers across 27 countries. You'll find HGT Precision Sequential Gearboxes and Transmissions in some of the best and fastest Circuit, Time Attack, Rally-Cross, Rally, Hillclimb and Drift cars around the world.
When starting HGT Precision, we understood well that the Racing and Performance industry wasn't just sitting around waiting for yet another gearbox supplier to enter the market; rather if there was a chance at being successful then we needed to bring innovation in performance, materials, supply chain and business model to the market at a price our target market would deem as "good value for money".
Business Model
As such, HGT is spread over three Continents with Manufacturing headquartered in Switzerland, Engineering from England and Thailand, Sales and Marketing managed out of New Zealand, with U.S. operations imminent.
7075 Billet CNC Casings
Robust foundations are mandatory for any construction if you want reliability in tough conditions, and gearboxes are no different than buildings in this regard. A common cause of premature Gearbox failure is torsional twist in casings which allows gears to walk on the shafts, and asymmetrical loading of the bearings. The result is (at best) unevenly worn / pitted gears with rumbly bearings and fatigue cracked cases; or (at worst) broken gears that detonate the gearbox and "window" the gearbox casing. So to first principles, our foundations (gearbox casings) use the best and strongest alloy known to man i.e. 7075-T6. The 60kg Billets of 7075 spend several days on 5 Axis CNC machines to create perfectly machined casings that flex less than the width of a human hair at full load. This rigid and strong case enables us to use tight tolerances and less gear backlash by design as there is no need to build in slop for "walking" internal components.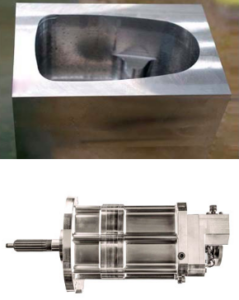 Gears
HGT Gears are Diamond Ground to tight DIN 5-6 standards. Whilst a slower and more expensive manufacturing process than the commonly used hobbing, this is one of the enablers of low noise, low heat and low wear. The myth that straight cut gears need to howl is simply not correct. Rather, whining is produced by inferior hobbing and wire cutting processes used by many other competitors, or their choice of high DIN 9-12 number (lower quality) standards.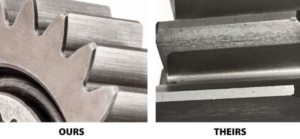 Bell Housings
In Europe and the USA, indexing the Bell House to the crankshaft is Motorsport 101. In New Zealand; it's not uncommon to hear "bolt it up mate and she'll be mint". In reality, it would have to be a sheer fluke if just bolting it up resulted in perfect alignment. The facts are that no two Bell Houses are exactly the same, engine blocks may have been line bored, with gearbox and bellhouse jigs moving over time. Given the typical 0.005″ tolerance on input shaft to crank alignment, it doesn't take much for things to be out of perfect alignment and the gremlins begin taking over. Things like the gearbox being hard to shift, difficult clutch operation and uneven wear, premature gearbox bearing failure, spigot and spigot bearing wear, uneven wear/pitting on the gears; and potentially crankshaft bearing failure if alignment is really bad.
The industry standard remedy commonly used is offset dowels…but where do you buy them from, which offset do you need, are they in stock and how do you use them?
HGT created a simple and easy to use system called "Vernier Bell" which has the adjustability built right into the bell housing allowing for perfect alignment, easy shifting and freeing up horsepower in the process. With nothing else like this in the market, HGT applied for Intellectual Property protection on this innovation which has now been Patented in the USA and United Kingdom with "Patent Pending" status in Australia, New Zealand and other key markets of interest. HGT are now in license discussions with bellhouse manufacturing companies around the world so that the industry as a whole has access to this revolutionary solution; not just HGT Precision Gearbox customers.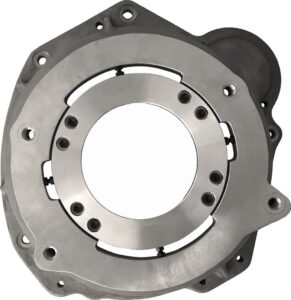 Why Choose HGT Precision?
Customers tell us there are 6 key reasons why they chose HGT Precision over other options in the market place.
1. Reliability
Joachim Waagaard races the world's first BMW M4 used for Drift Racing – one of the toughest Motorsports on the drivetrain. He runs a Supercharged LS7 making 635kw & 1000nm which is mated to our HGT Precision 5 Speed Sequential Gearbox. This gearbox has run perfectly since installation and consumed zero parts at any of the annual servicings. "This is my 4th Season with HGT, all I do is change the oil and smile" Joachim Waagaard – Norway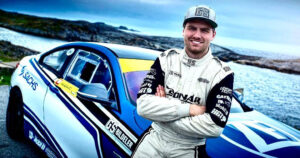 Click Here to view Joachim's latest action video
2. Strength
HGT Precision gearboxes are rated to 1000nm, however some customers like to push the envelope when it comes to Power and Torque. Juan Uribe from the USA runs a very stout Toyota 3.4L 2JZ with 1500hp and 1600nm in front of his HGT 6 Speed Sequential Gearbox. Yes it snorts NOS, runs drag radials and performs the dual duties of Drag Roll Racing and Street. Whilst this is above and beyond the gearbox rating, no parts have been needed over the last 18 months.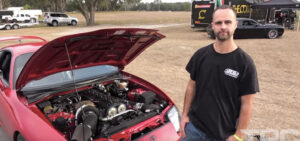 Click Here to see what Juan has to say and check out his Supra at WOT
Click Here to see Sam Morriss's NOS Snorting Supercharged Dodge SRT8 Challenger
3. Quick Effortless Shifting
We have one of the fastest and easiest shifting sequential gearboxes in the world. How do we know this? We have a number of test drivers globally who supply us with data logs from both ours and competitor gearboxes providing shift data for ramp, dog disengagement, transition dog re-engagement times; along with gearbox temperature and the kg effort required to push and pull the shift lever.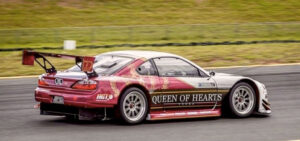 Click Here to see how quick and effortlessly HGT Gearboxes shift in Dale Malones Nissan GT300.
4. Quiet Running
When you mention the words straight cut geared dog box, people automatically think of loud whining gearboxes. Manufacturer's competence, the design choices they make, tolerances and their gear manufacturing technology typically determine the amount of noise and subsequent heat that a gearbox generates. There are no laws of physics mandating that straight cut geared dog boxes must howl like a wolf baying at the moon. Our design engineers identified that with superior design, lower DIN ratings, tighter tolerances and diamond ground gears, that we could produce the quietest straight cut geared dog box in the world. For some, a quiet gearbox is not a big deal. But for others who can't hear their engine because of the gearbox whine; it's problematic. Most Race drivers love to share in-car video with their friends, but it's no fun sharing when people can't hear the engine – just the loud whining gearbox. For Performance Streetcars, the novelty of having a howling gearbox is over in about 20 minutes. We just decided to make ours quiet….it's a Precision thing!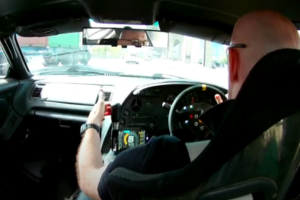 Click HERE to watch an 1100 hp Toyota Mk4 Supra on the Street, Flat Shifting…quietly
5. Turn-Key Solutions
We know how frustrating it is to have products arrive and then you have to go and order more accessories from another supplier to complete your installation. We've worked hard to make sure that HGT solutions are just that – a total solution. We have turnkey solutions for most rear-wheel-drive performance cars including:
6, 5 & 4 Speed Sequential Gearboxes
Range of input shafts
Shifters
Shift Cut Knob
Paddle Shift interfaces for Motec, Shiftec & Life Racing
Digital Gear Position Display
Speed Sensor
Temperature Sensor
Range of Yokes & hardware
Clutch Release Bearing and shims
Patented Bell Houses & hardware to suit most performance engines
Breather Kit & hardware
Toyota Supra bolt-in kit – see Here
Mazda RX7 FD bolt-in kit – see Here
6. Support
We knew when we started HGT Precision that we not only had to have one of the best products in the market, but we had to outshine our competitors when it came to support. What's critical for customers is being available when they have questions, so our office hours are 8am – 6pm Monday through Saturday…longer than any of our competitors. Once you become a customer, you'll have access to a mobile number that will generally be answered 24/7.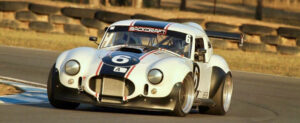 "Their customer support for a grassroots nobody like me is as good as if I was a recognised Pro" Matt Allsopp – Australia
Reviews
Links to unscripted New Zealand customer videos:
Cameron Jones – Circuit Racing
Mad Mike Whiddett- Drift Racing
Chris Allen – Team Owner
Rebekah Vernon – Street Use
The Future
In 2021 HGT Precision will release several new gearboxes where we see a good volume opportunity and where we can provide a differentiated offering. Both a Front Wheel Drive and a Transaxle gearbox are already in field test and two other new gearboxes will enter prototype stage in early 2021.
Offer for MotorSport New Zealand Competition License Holders
From 1st November until 31st December 2020 HGT Precision have a very special offer for MotorSport New Zealand competition license holders who purchase a 6 or 5 Speed HGT Sequential Gearbox setup. Details of the offer are HERE.
We do look forward to welcoming you into the HGT Precision Global family.
Happy Racing over Summer.
Richard Fleming & John Phillips
HGT Precision
www.hgtprecision.com
021-155-0999