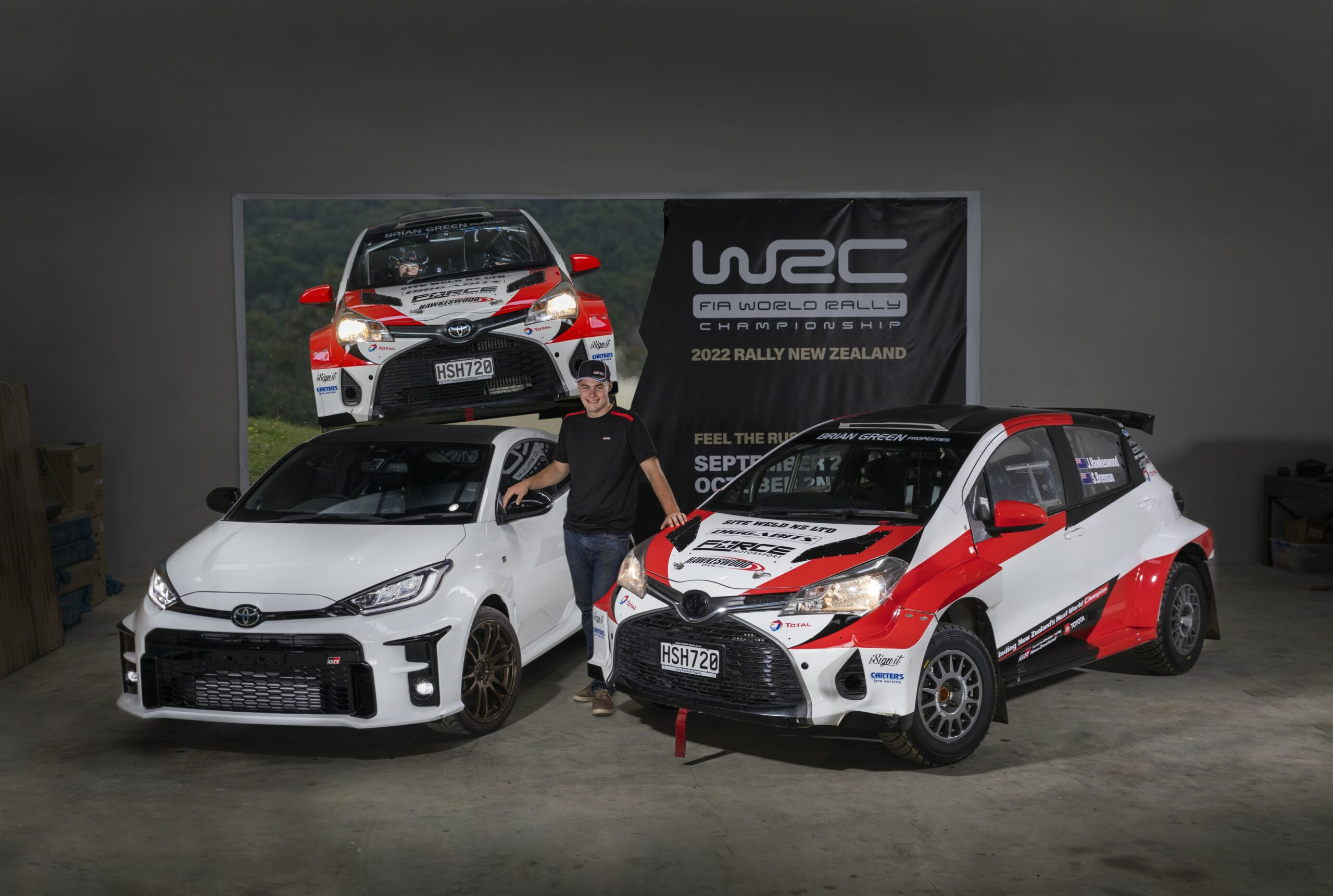 Hawkeswood set to fly TOYOTA GAZOO flag in massive year for NZ rallying
Twenty one year old Jack Hawkeswood has been confirmed for the New Zealand Rally Championship this season, starting at Rally Otago, and will campaign a Toyota Yaris with support from TOYOTA GAZOO Racing NZ (TGRNZ).
His campaign will include competing in Repco Rally New Zealand – a round of the World Rally Championship – when it roars into life between September 29th and October 2nd.
It will be a special moment for the Whitford, Auckland driver when he and co-driver Sarah Brennan take the start – and even more so if they make it to the Sunday leg of the rally. That will see them compete in the spectacular special stage on the family farmland named after two of his great grandfathers with whom he shares his name – "Jack's Ridge".
Hawkeswood is the 2020/2021 New Zealand Hillclimb Champion, a MotorSport New Zealand Gold Star Recipient and a graduate of the 2021 MSNZ Elite Academy. He will begin his 2022 campaign in a AP4 Rally specification Toyota Yaris before moving to the fearsome Gazoo Racing 'GR' version of the car.
Son of former NZ Rally Championship winner Andrew Hawkeswood, Jack is aiming to build experience in New Zealand before heading overseas to compete, with first port of call likely to be the USA rally championship. "It really is a privilege to be a part of TGRNZ this season in the New Zealand Rally Championship," Jack said.
"Although I'm under no illusion that the competition will be the very best the championship has seen for years, I will certainly be aiming to be amongst the pointy end of the field, while bringing consistency and showcasing the skills learned from the Motorsport NZ Elite Academy over the last 12 months."
TGRNZ has been keen to support an up and coming local New Zealand driver for the forthcoming season, particularly with the World Rally Championship returning to Aotearoa for the first time in a decade.
"We are delighted to be supporting Jack in 2022 and hopefully he will be able to build a name for himself in the championship this year and catch everyone's eye in Rally New Zealand of course, which will have a worldwide audience," explained TOYOTA GAZOO Racing New Zealand's Motorsport Manager Nicolas Caillol.
"It's also a big year for us in New Zealand with the factory TOYOTA GAZOO Racing World Rally Team in action on our shores and a great opportunity for us to celebrate and promote our philosophy of finding NZ's Next World Champion."
Rally Otago is the first round of the New Zealand Rally Championship and begins this coming weekend.