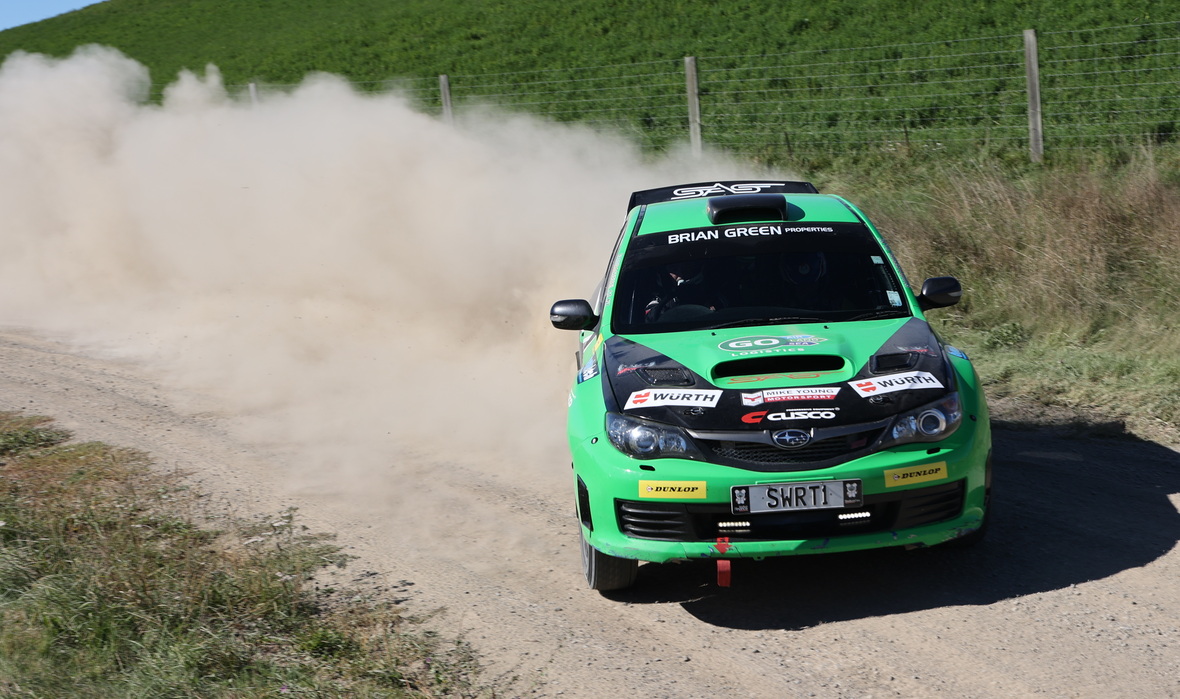 New Zealand and Asia-Pacific Events for Young in 2022
With a successful pre-rally test completed Mike Young is relishing the chance to get back to the fast South Island roads and start his 2022 rally campaign with the NZ Rally Championship Otago Rally, this coming weekend (April 8-10th).
For the Dunedin based event, Young will be back in the SAS Subaru Impreza he drove in 2021, along with regular co-driver Malcolm Read. Initially Young was to be co-driven by Amy Hudson but with Read's plans to move to the UK delayed until early May, it was decided that he would jump back into the hot-seat for this event.
Otago Rally is another new event for Young but he's relishing the challenge, "Malcolm and I did the Lawrence Rally at the end of last year just to get a taste of the Southland roads and even though it was a blind rally we managed to finish second overall, so I'm happy that with (pace) notes we'll be close to the pace. Otago is a rally that every driver wants to do and especially this year when it runs on the roads near Middlemarch".
"It will be good to have Malcolm in the car for an event he has a lot of experience on, however I'm also grateful Amy (Hudson) was ready to take over co-driver duties when it looked like Malcolm wouldn't be in the country. Amy and I had a successful test a few weeks ago and so I'm sure we'll make a good team when the next opportunity arises".
Over the summer Young has been in regular contact with Japanese sponsor Cusco and providing the borders between both countries open up, Young will likely drive a Toyota C-HR in one or two Japanese events to qualify for the 2022 FIA Asia Pacific Rally Championship final at Coff's Harbour, Australia November 25 -27th.
Cusco is backing Young's NZRC campaign too and planning to ship one of their Cusco built Subaru's in time for the Auckland waterfront based Repco WRC Rally of New Zealand 29 September to 2 October 2022.
The Mike Young Motorsport team is supported by Dunlop, Cusco Japan, Würth New Zealand and Go Logistics.