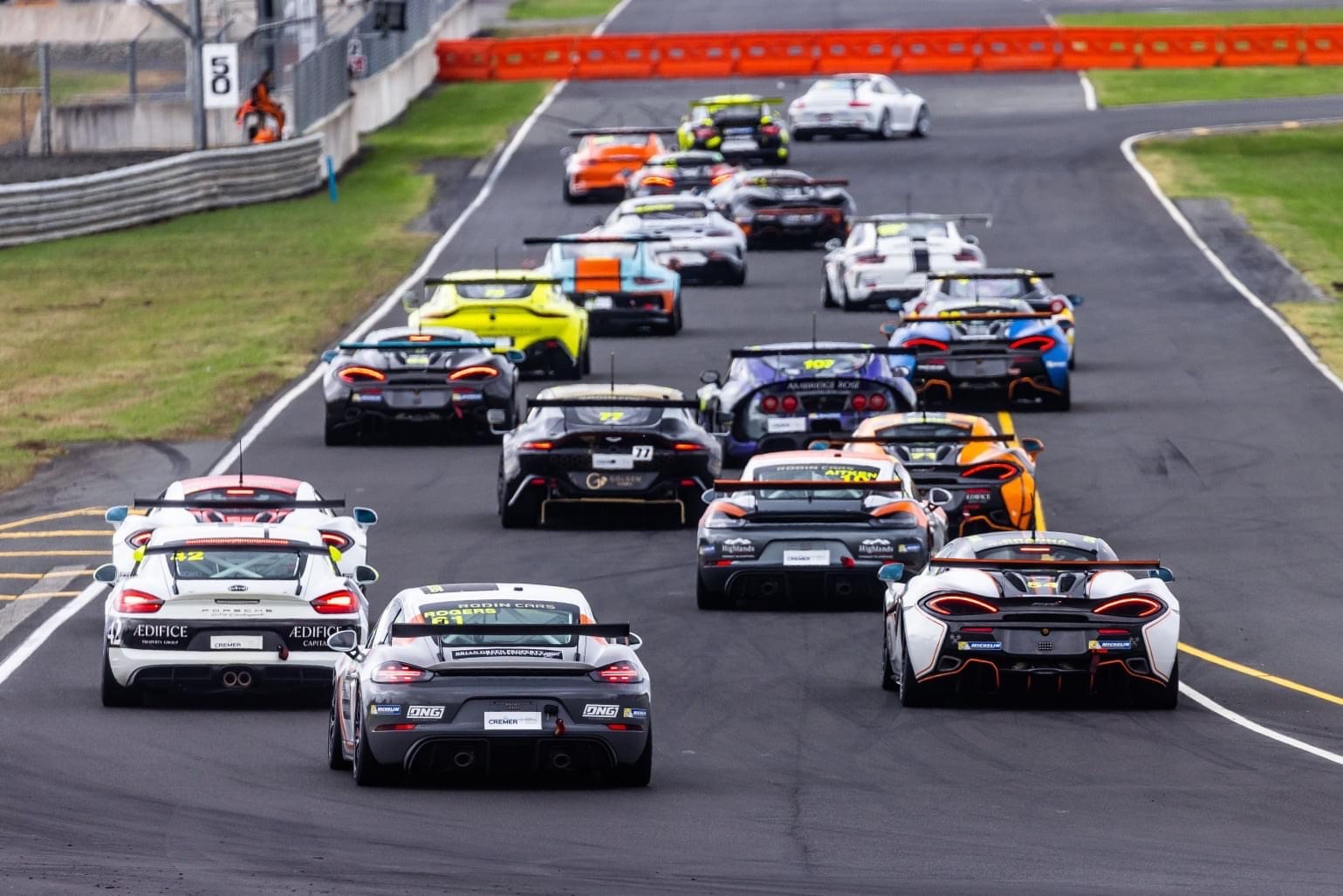 GT New Zealand Championship Primed for 2023 Season
Exotic GT machinery from a wide variety of sports car marques will headline the Motorsport New Zealand summer series in 2023 when the new look GT New Zealand Championship gets underway in January.
The GT New Zealand Championship offers motorsport fans the chance to see global supercar brands competing against each other on New Zealand's premier circuits.
And already, what a line up! Confirmed for the 2023 season are no less than 8 McLarens, 2 Ferraris, 1 Lamborghini, 2 Aston Martins, 2 Mercedes AMGs, 2 Ginettas, and 8 Porsches registered for the series.
The Championship will consist of two classes within one field – An Open class featuring 911 GT3 Cup, Ferrari Challenge, and Lamborghini Super Trofeo, and the popular GT4 class featuring GT4 category vehicles.
"What an amazing line-up and there is still more to come!" says Category Manager, Grant Smith.
"We are expecting around 30 entries for the 2023 season and are looking forward to providing competitors, teams and partners the best possible opportunity to be part of a world class professionally run motor racing series in 2023."
The 2023 GT New Zealand Championship will consist of a four-round series over three months commencing January 13-15 at Highlands Motorsport Park in Cromwell. This will be followed by the second round with the New Zealand Grand Prix at Hampton Downs on February 3-5, before heading to Taupo on March 17-19. The final round will be at Manfeild on April 14-16.
Each round will feature two 30-minute races along with one 60-minute race with a compulsory pit stop. There will be the option of one or two drivers per car with the 60-minute race also worth double points.
To ensure parity in each of the different classes of racing, there will be a Balance Of Performance criteria added to each of the races. This will ensure close and competitive racing and a spectacle which it is hoped will help bring fans of GT racing to New Zealand tracks. The BOP will be implemented during the compulsory pit stop and the length of pit stop will be determined using qualifying times and lap times from previous races as well as previous race results.
"This is something that motorsport fans have been waiting for and we are delighted to be able to present an exciting world class series for New Zealand competitors and fans."