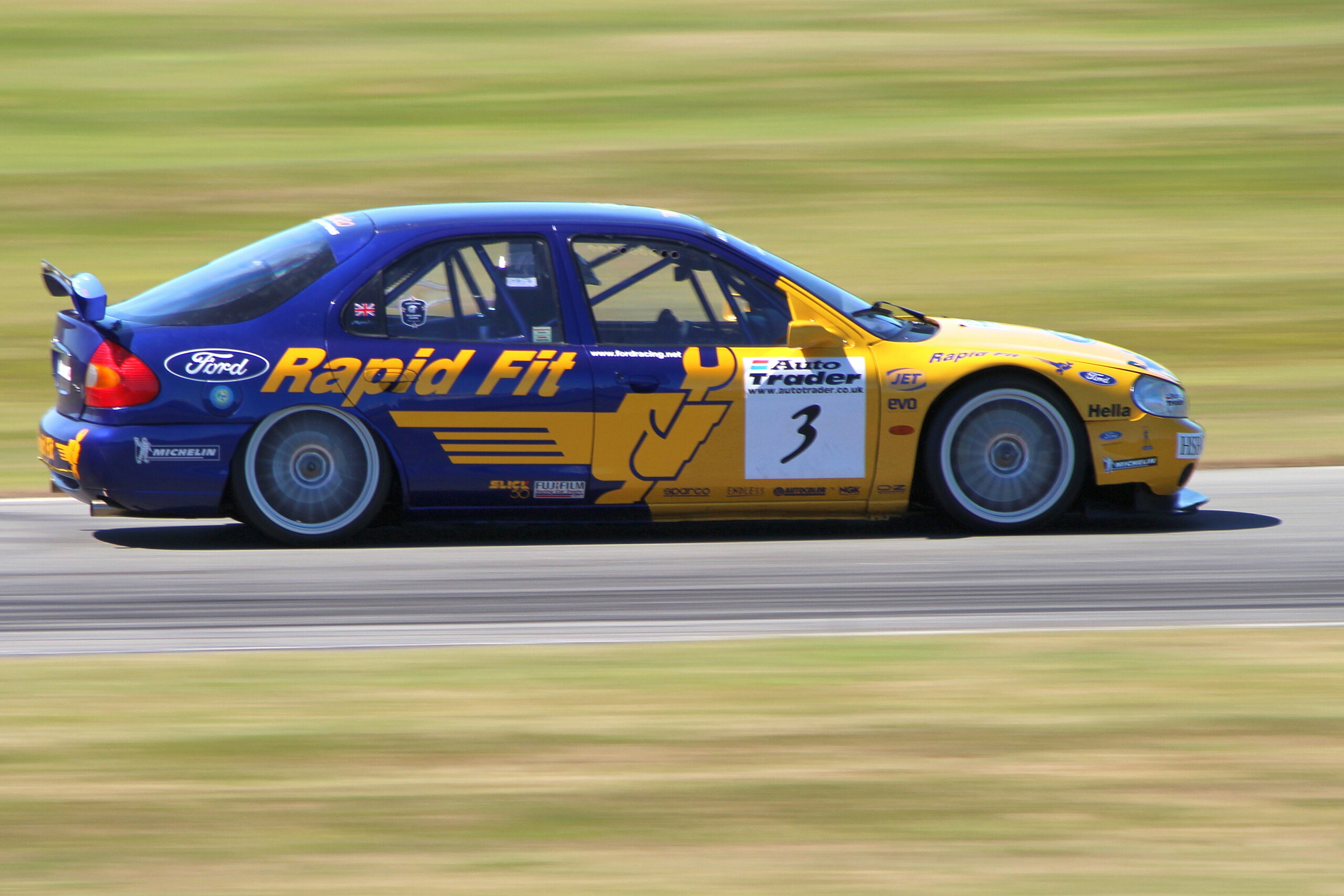 Great cars assembled for SpeedFest
A mighty line up of cars across seven different classes has been assembled for this weekend's Mobil 1 Classic SpeedFest at Teretonga Park near Invercargill.
The Archibalds Historic Touring Car grid will feature many superb machines from the not too distance past with Scott O'Donnell of Invercargill sure to be one of the pacesetters on his home circuit in his Ford Mondeo ST. O'Donnell won two of the four races for the category at last year's SpeedFest. His main opposition will come from his uncle, Lindsay O'Donnell of Christchurch, in a Volvo S40 Super Tourer and Arron Black of Dunedin in a BMW E30 among others.
The Ricoh Historic & Classic Saloons Pre 78 bring a varied and large field of machinery to Teretonga Park supplemented by some invited cars from the Historic & Vintage Racing Association such as John McKechnie's Holden Monaro, making its second appearance at Teretonga Park, 52 years on from its first, Leon Hallett of Mosgiel on debut in his Boss Mustang and Stacy Lines of Invercargill who is taking the wheel of Hallett's other Mustang. Watch out for Roy MacDonald of Dunedin and Rodger Cunninghame of Te Anau also in Ford Mustang's.
Steve Ross should be to the fore in the Southland Tyre Centre Classic Saloon races in an iconic New Zealand race car, the PDL 1 Mustang, while Frank Ryan of Ashburton (Chev Camaro) Guy Stewart of Christchurch (Porsche 911 IROC) Stuart Black of Dunedin (Porsche 944T) and Richard Quin of Tauranga in the ex- Rodger Freeth Starlet are other factors in the field.
Guy Stewart also backs up in the Downer Sports & GT field where he will be up against Invercargill driver Barry Leitch in a Leitch Super Sprint and several others who have done well at the circuit in the past.
Paul Coghill of Dunedin in his Jaguar Special is always tough to beat in the i-Hire Vintage Racing Car class with his chief rivals expected to be fellow Dunedinite Jim Bennett in a Furi Impulse, Mark Barrett of Christchurch in a Lotus 23B Replica and Paul Coory of Mosgiel in a Chevrolet Cae Sprintcar.
John Williams of Christchurch looks to be a favourite for the Formula Libre races in his Crossle FF 2000 while the Noel McIntyre Drainage Club Saloons also have an outing at the event with some great driver and car combinations on the grid including Liam MacDonald in his Ford Falcon, Jordan Michels in his Ford Focus V8, Pierre Neame of Winton in his Mustang, Kyle Dawson of Invercargill in a Nissan Skyline, Robert Ralston in a Nissan Bluebird and Brian Scott of Dunedin in a Porsche 997.2. Rachael Beck will be at the wheel of her Mustang while son Alex Crosbie, currently fourth in the South Island Formula 1600 Series, takes over the Fiat 850 his mother has run previously.
The Mobil 1 Classic SpeedFest will be held at Teretonga Park over the weekend of 19/20 February within the rules and guidelines to comply with the restrictions set out in the Covid-19 Protection Framework (Red Traffic Light setting). Tickets are on sale at Auto Centre, Tweed Street, Invercargill, E Hayes & Sons, Dee Street, Invercargill and Harrisons Supplies, Mersey Street, Gore. Gate sales will be dependent on pre-sales and vaccine passports are required for admission to the event. Spectators will not be permitted on the infield and we are unable to provide food vendors for the event so please bring your own food.
Qualifying commences at 9am on Saturday with racing from late morning and a full day of racing with seventeen races scheduled start from 9.30am.