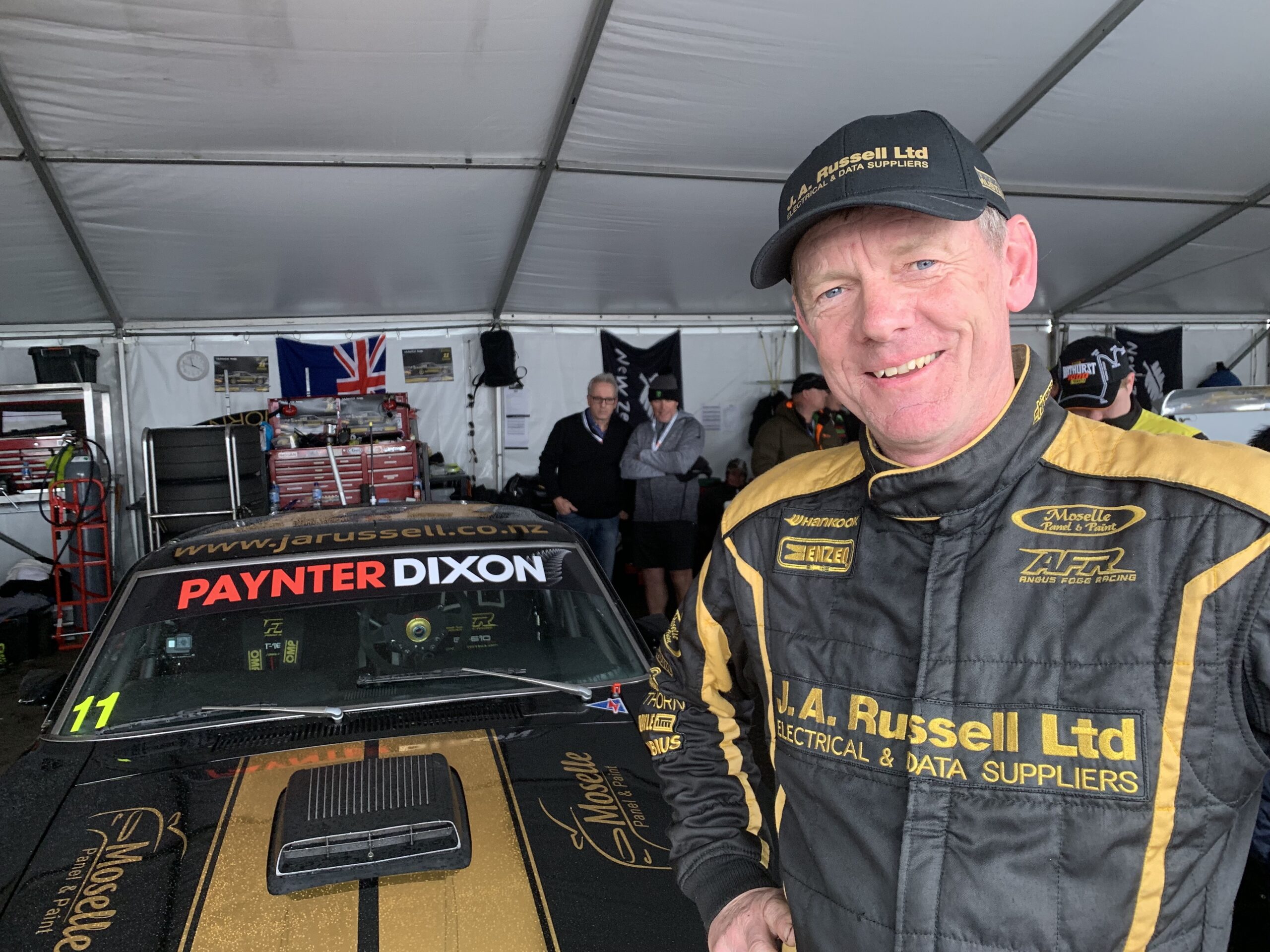 Fogg joins MotorSport NZ Historic Commission
Well-known Kiwi race driver and engineer Angus Fogg has agreed to become a member of the Historic Advisory Commission of MotorSport New Zealand.
Fogg was invited to join the commission by the Board of MotorSport New Zealand, following the resignation of former Commission Chair Tony Roberts on 3 May. Since Roberts' resignation, a second commission member, Dale Mathers, also resigned.
Wayne Christie, President of MotorSport New Zealand, expressed his appreciation of Fogg's move into a sporting administration role.
"Angus Fogg is one of New Zealand's most respected and well liked race drivers, as well as being an extremely accomplished engineer and constructor of quality race cars," says Christie. "Angus has a wealth of knowledge of the historic and classic race categories. Alongside existing commission members Bruce Dyer and Barry Leitch, we believe we have an excellent advisory commission to help MotorSport New Zealand take these categories into the future."
Fogg said he was looking forward to giving back to the sport in a new way.
"Tony and Dale have done wonderful work on the commission and I have big shoes to fill," said Fogg from his north Auckland workshop. "I am deeply immersed in the historic and classic scene myself so feel I can make constructive and relevant contributions. These categories are working pretty well from a competitor's perspective, but it's an opportunity for me to give something back for the sport. Fresh eyes and ideas, and a focus on better communication are part of this. I look forward to working with Bruce and Barry, as well as our Board Liaison Scott O'Donnell."
In past years, Fogg has been a Technical Officer and Scrutineer for MotorSport New Zealand, but this is the first time he has contributed as an advisory commission member.
Christie also paid credit to the many years of outstanding service that Roberts and Mathers have dedicated to historic and classic racing.
"Tony Roberts has been a valued member of the Historic Advisory Commission for around two decades. His knowledge and passion for Formula 5000 racing, in particular, is extraordinary and we thank him for his many contributions and initiatives to historic and classic racing as an important aspect of MotorSport New Zealand's activities."
"Dale Mathers is highly regarded for his work in the Historic Muscle Cars series and we appreciate his valued contributions to the Historic Advisory Commission, especially in the area of Certificates of Description."