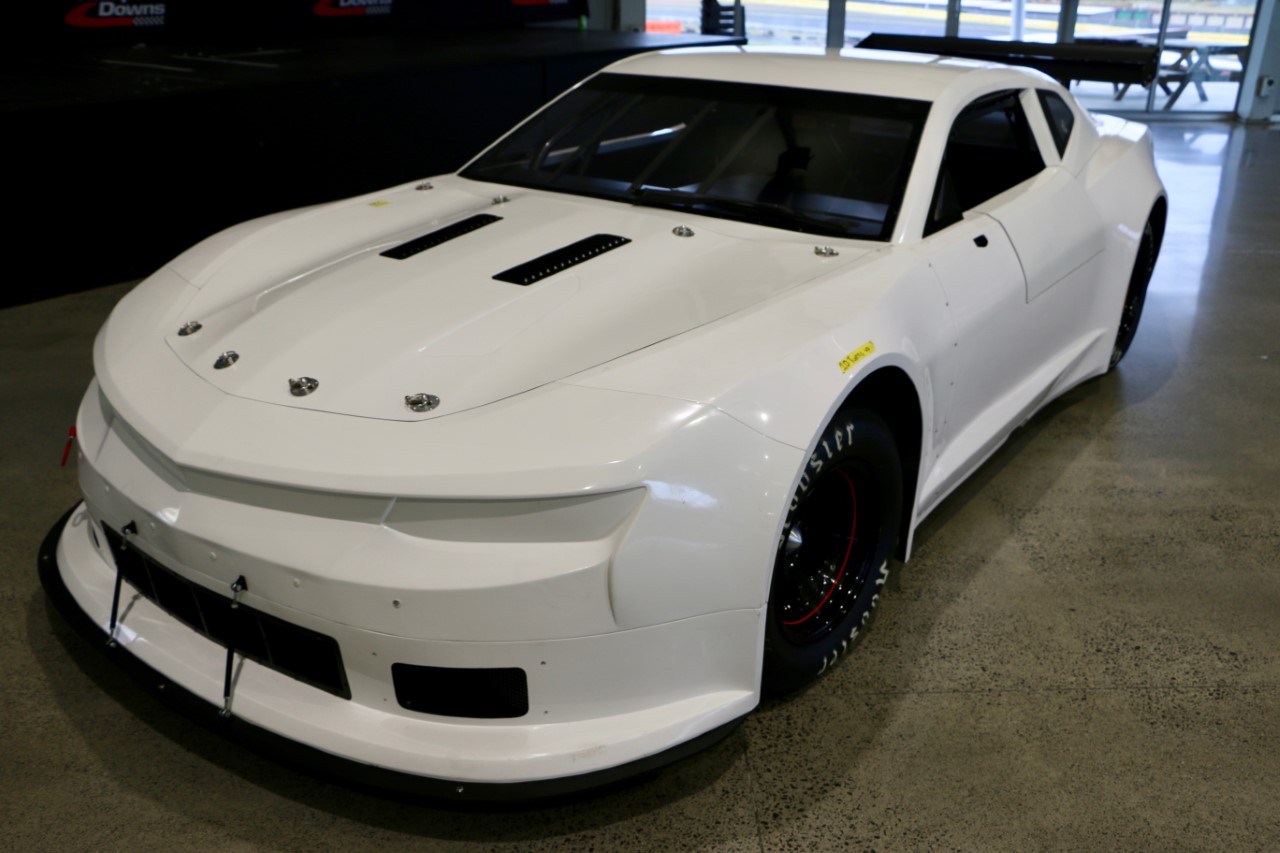 First TTV8 Camaro Sold
The Trans Tasman V8s Series (TTV8) have confirmed the sale of car number one for the new series.
Waikato racer John Roberts will race a Camaro bodied car when the series gets underway. The two-seater car is currently in build at Howe Racing Enterprises in the US and will arrive in New Zealand in May.
With solo bikes, motocross, stock cars and super saloon speedway experience, 55-year-old Roberts see's the TTV8 format as a good class for an amateur racer like himself to move into.
"The way I look at it, the cars are almost a speedway super saloon on Hoosiers except with a gearbox. They are a great looking car, they sound awesome and I've enjoyed watching them in the Australian series and watching their numbers grow rapidly," says Roberts.
"What also appealed to me about getting involved with the class is the low running cost and maintenance. They aren't expensive to run, you don't need a laptop for data etc, and you can run it out of your garage at home and work on the car yourself. They are a back-to-basics racecar without all the expensive electronic gearboxes, ABS and traction control and all cars built to same specs will really be an honest driver race car.
"The close ties with the Australian based series appeals to me too. The opportunity to go to Australia to compete as a support class at the famous Bathurst race would be on every drivers bucket-list. Having the Australians come over here with their cars will be great too."
"My daughters do a bit of racing as well, so we'll be able to do some endurance racing together if we wanted to. We will also be able to give passenger rides to sponsors and guests, having ordered the two seater version"
Designed and built by Howe Racing Enterprises in the United States, the class formula is based on a cost-effective platform, combining a purpose-built racing chassis and a 525 horsepower V8 engine package. The space frame chassis features bolt-on front and rear crash structures for ease of repair in the event of a collision.
At the heart of the car is a McLaren Engineering built 6.2L LS3 race engine developing 525hp at 6500rpm.
The cars feature a G-Force 4 speed transmission (with a controlled gearbox ratio), while the suspension set up consists of Penske single adjustable 7" shocks and a 2" front sway bar.
The cars will all run 15" Bassett steel wheels with Hoosier 3045 slick tyres.
The sales of cars, parts supply, component service is facilitated by Eastern Automotive Performance Centre owned by Paul Manuell and Michael Childs.
Manuell, the winner of the 2019 Thailand TA2 series says that interest in the cars continues to remain high.
"We're receiving solid interest in these new modern muscle cars and it's great to see a competitor like John make his commitment to the series. I'm getting interest from first time competitors like him through to well-known competitors," says Manuell.