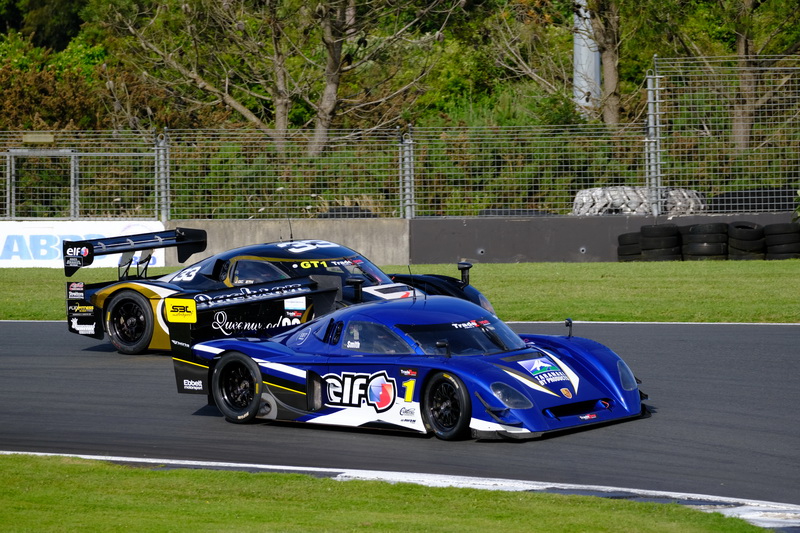 Final champions set to be crowned
It's game on this weekend at the Bruce McLaren Motorsport Park, Taupo, as the remaining champions of the 2018-2019 motorsport season are crowned and the curtain falls on the season for a host of our top racing categories.
There's plenty of interest in the categories too. John De Veth sits just a couple of points ahead of Glenn Smith in GT1 as the battle of the Crawfords reaches its conclusion for this season. The third GT1 Crawford of Adam Newell is also in with a shot for the class title mathematically too.
This will also be the seventh and final round of the 2018-2019 Pirelli Porsche Championship with qualifying, two eight-lap races and a ten lapper to decide the final standings for this official NZ championship class. Michael Neville leads Brian McGovern and David Mackrell in that class as 997 Cup cars dominate.
ENZED Central Muscle Cars have their final run out of the season, with titles to be decided, as do Hi-Q Components Formula First and NEXEN Tyre Pro 7 Mazda.
The top flight Group 1A of CMC has seen a mighty battle this past season. The experienced Dean Perkins is currently out at the front, but in no way is the position safe. He has Grant Dalton sniffing his exhaust fumes, and it will only take a single poor performance from Perkins for Dalton to pounce. Angus Fogg and Clarke Hopkins are still in the mix as well and after the incredible performance by Fogg at the previous round his Mustang probably holds sway as the favourite.
Whakatane's Reece Hendl-Cox has got one hand firmly on the NZ Formula First Championship trophy following an absolutely dominant season to date. Hendl-Cox has taken 11 race wins in the 2018/19 Hi-Q Components NZ Formula First Championship heading into the final round of the season this weekend.
Hendl-Cox holds a mammoth 182-point lead over Palmerston North's Chris Symon and with only 225-points left to fight for in the championship, Hendl-Cox needs just a top-six finish in Saturday's opening race of the weekend. Sitting in third is Auckland teen Billy Frazer, 46-points from Symon. Frazer will be keen to claim second place as the championship win is now mathematically out of question.
In the Mazda finale, it's the RX8 class battle which holds perhaps the most interest. Ten of more cars have pretty much raced at every round and it will be the same at the Bruce McLaren Motorsport Park this weekend.
Thomas Hannaford has his nose out in front heading into the final weekend, but it's not going to be plain sailing as he has four cars hot on his heels, with those cars all less than 20 points behind and in the case of Roger Beauvink, Dave Atkin and Steven Spear – they are all tied on third place with 97 points.
Qualifying and racing take place on Saturday and racing all day Sunday. Book tickets at Eventfinda and don't forget, kids 14 and under go free when accompanied by an adult.
Caption: Glenn Smith leading John De Veth in Crawford Daytona Prototypes. Their final battle of the season will play out in Taupo this weekend. Picture Geoff Ridder.
Media release: Richard Gee