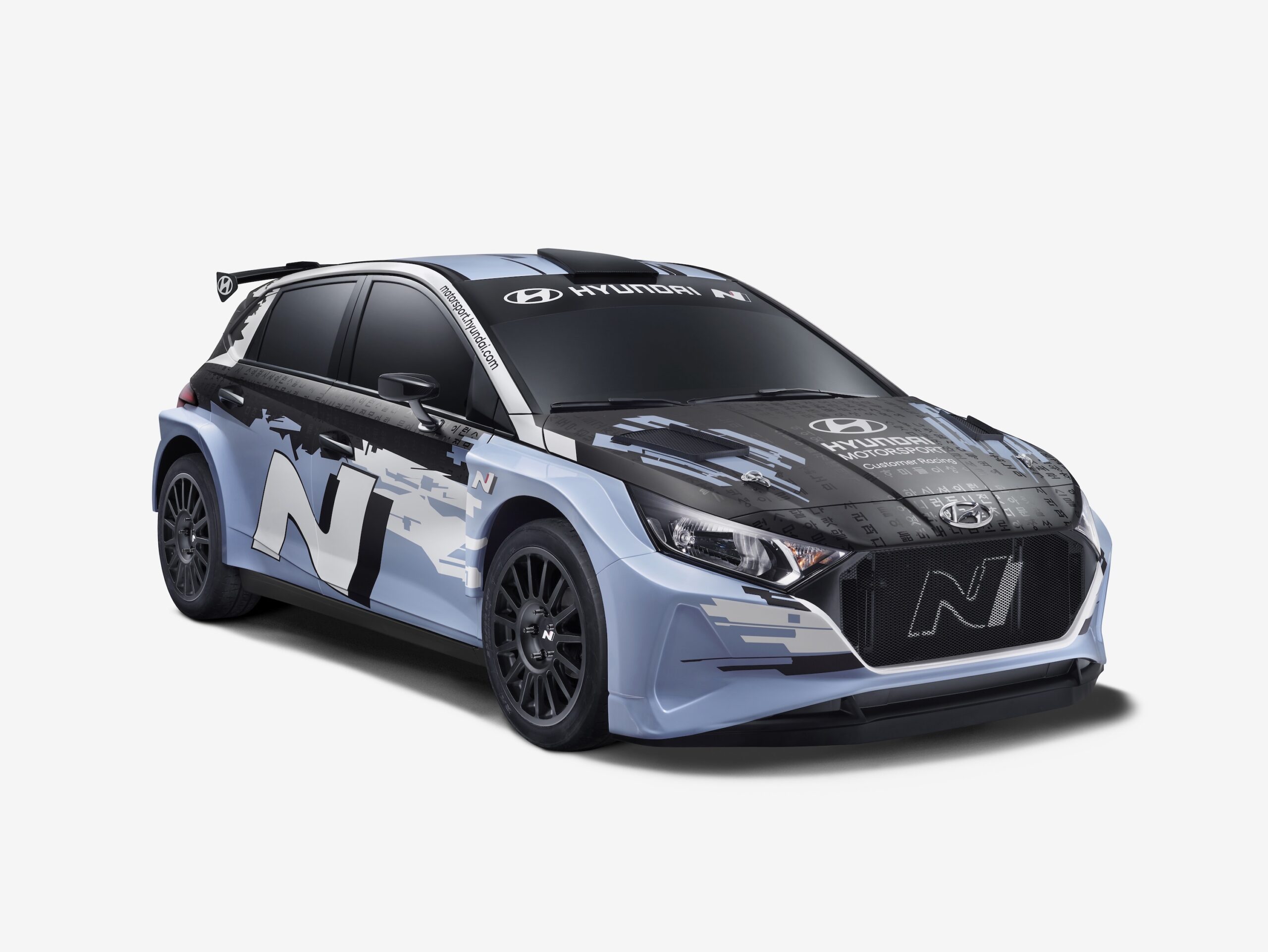 FIA and Hyundai to offer Rally2 drive to APRC winner
The Fédération Internationale de l'Automobile (FIA) and Hyundai Motorsport have joined forces to launch the FIA Rally Champions World Tour, united by a common goal of encouraging and promoting rallying talent from regional series around the world for the next three years.
The initiative, which is supported by the FIA Innovation Fund, will nurture drivers from the FIA's regional rally series by offering them a drive in the Hyundai i20 N Rally2 at an FIA World Rally Championship (WRC) event.
Starting from this season, championship winners from five FIA-sanctioned regional series – including thr Asia-Pacific Rally Championship – will be awarded a drive in the i20 N Rally2 at a WRC round during the 2022 campaign.
The program will run for three years – the victorious crews from 2022 and 2023 are also eligible for the prize and will take part in WRC events during 2023 and 2024 respectively.
The i20 N Rally2 at the centre of the prize is the latest rallying design produced by the Hyundai Motorsport Customer Racing department. Set to be homologated later this year and debuted in the FIA WRC2 class at Ypres Rally Belgium, the car is a successor to the Hyundai i20 R5, which has clinched several national and international titles since its first runs in the hands of customer teams and drivers in 2016.
Through an extensive testing schedule, the new car has been put through its paces on a wide variety of surfaces, including Swedish snow and rough Sardinian gravel, by drivers with both WRC and WRC2 class experience.
This FIA World Tour initiative underlines the FIA and Hyundai Motorsport's commitment to supporting burgeoning rallying talent as they ascend the sport's career ladder from regional to international competition towards the top of the Rally pyramid, represented by a premier-class WRC drive.
FIA Rally Director, Yves Matton said: "I'm very pleased and proud to announce this initiative developed in partnership with Hyundai Motorsport, which will contribute to boost FIA regional rally championships and make them more attractive to competitors across all continents. Furthermore, by creating a pathway for competitors from non-European nationalities to the top of the Rally pyramid, it will provide greater diversity in the FIA World Rally Championship and generate positive media coverage, thanks notably to the attendance of regional heroes at flagship events on their continent, with a chance for them to join the world level the following year in a Hyundai i20 N Rally2 car. The program, which promotes socially relevant aspects of Rally while making it a more accessible motor sport discipline worldwide, benefits from the support of the FIA Innovation Fund (FIF) and highlights the pledge given by the FIA's Purpose Driven movement."
Hyundai Motorsport Customer Racing Manager, Andrew Johns said: "Helping to bring through the next generation of WRC champions is an important part of the work of the Hyundai Motorsport Customer Racing department. Joining forces with the FIA to announce the FIA Rally Champions World Tour broadens this approach to a truly global scope, and we can be very proud of the pivotal role of the Customer Racing department and the Hyundai i20 N Rally2 will play in the program. The FIA Rally Champions World Tour offers them an opportunity to show their skills on the global level, and thanks to our extensive testing and development, the Hyundai i20 N Rally2 is the perfect car for them to take the next step in their sporting careers."