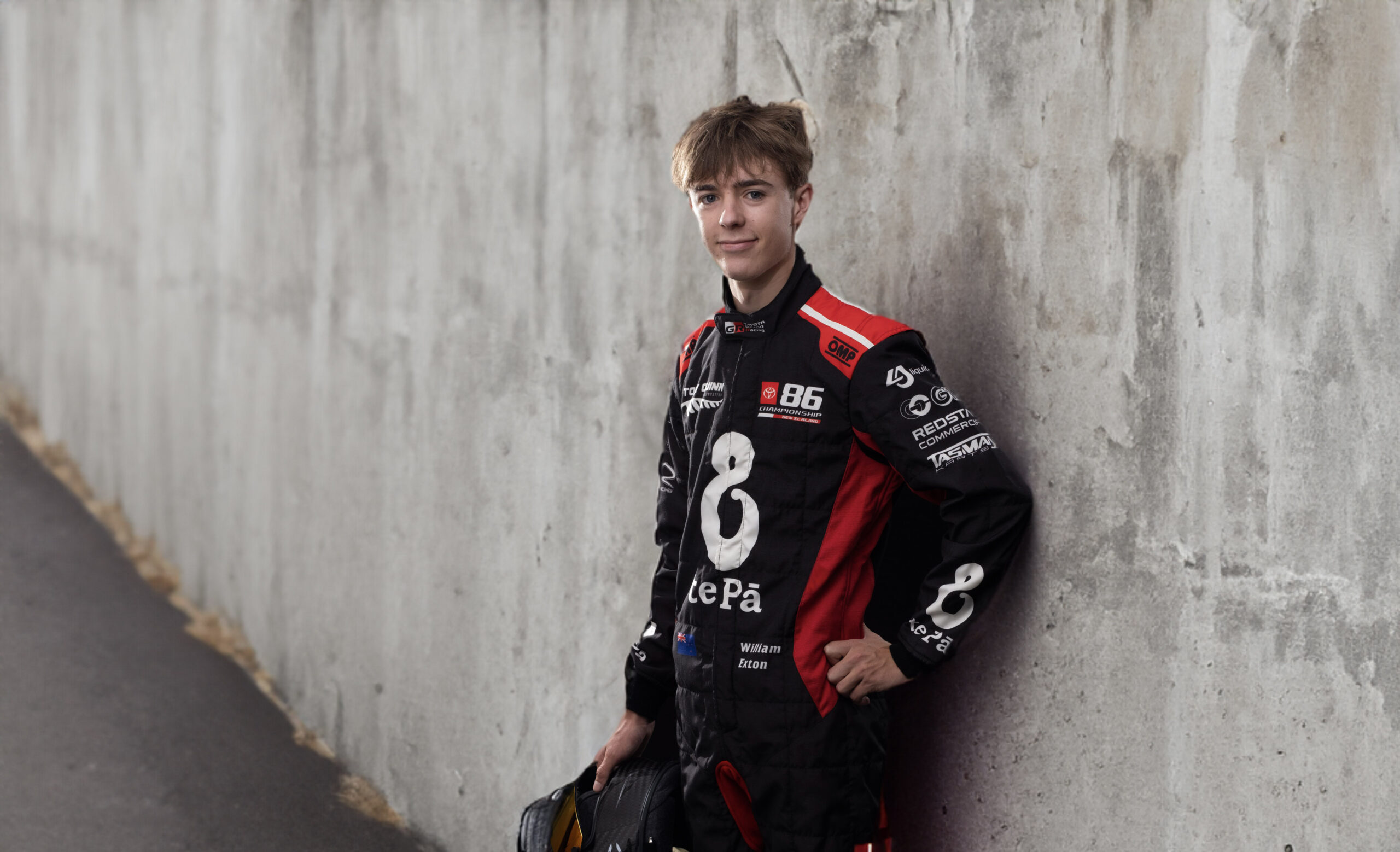 Exton back and aiming for top three in Toyota 86 Championship
Blenheim's William Exton is confirmed for a second season in the Toyota 86 Championship and the 19 year old former karting champion is aiming high.
Exton's first season in cars saw him running consistently in the top ten from his first championship weekend through the entire season and he recorded a best finish position of fourth. With his learning season behind him, he's confident he's on the right trajectory to make a step forward to the front.
"I've done a few test days at Hampton Downs since the season finished and have been pouring over in car footage from last season to keep me on track for the season to come," he said.
"It's always a big learning curve stepping up from karts but I now understand a lot more about the car and set up and of course I have now learned the tracks and each weekend will not be an entirely new experience."
The 2021 Kartsport NZ National Sprint Champion will be under the wing of winning team RaceLab this season and will be supported throughout his campaign by Tractor Repairs and Spares and Te Pā wines. He has a clear objective when the season gets underway in November at the Taupo Motorsport Park.
"My goal for this season is definitely to get a top three overall placement in the championship. It's going to be super competitive again but that's where we are aiming."
After Taupo, there's an early break for William and the team before the season resumes in the new year at Manfeild – Circuit Chris Amon.
The category will also be the main support at the 68th New Zealand Grand Prix meeting – the first at Highlands and the first for many years in the South Island, so Exton has some exciting times ahead. A total of six rounds make up the 2023-2024 championship with speed and consistency the key to success.
Last season championship winner Brock Gilchrist secured a Triple Eight Race Engineering Gen 3 test and he and top rookie Rylan Gray raced in a GR Supra GT4 EVO at the Nürburgring as part of their prize package.