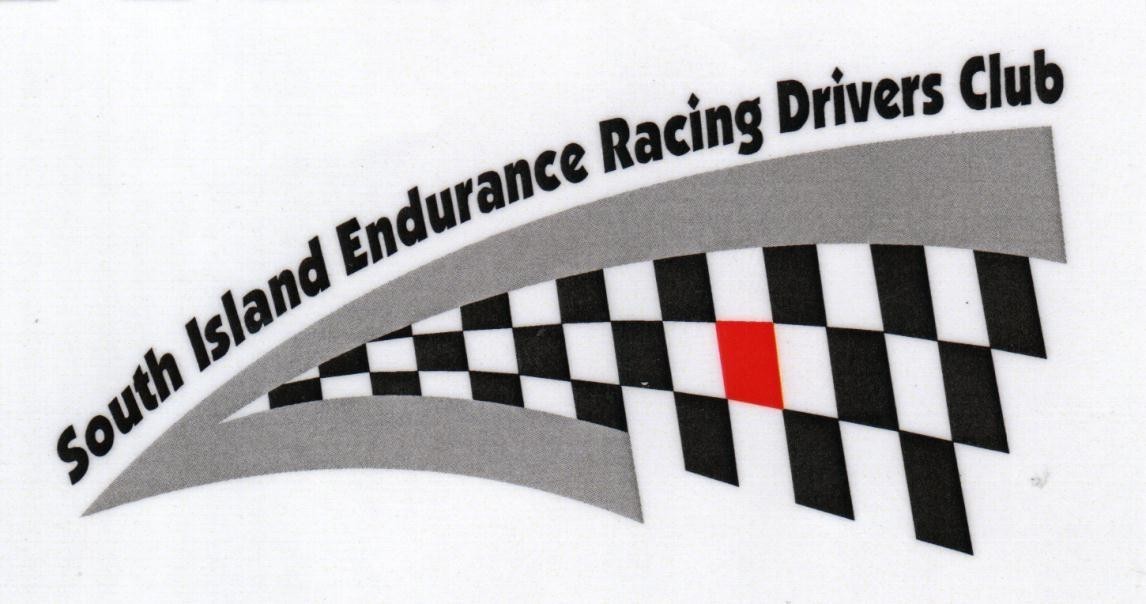 Exciting SI Endurance Series action anticipated for Levels
The Carters Tyres One Hour Race Series hits Timaru's Levels Raceway this Saturday with a full field of 42 cars set to take the grid on the tight and technical Levels circuit. This has all the makings of another terrific race as teams chase the last available points in both overall and class standings and just like both previous rounds this season, fans can be assured of some outstanding race action culminating in the crowning of a Carters Tyres One Hour Race Series champion.
However, as the old saying goes; to finish first, first you must finish, and there will be plenty of cars of all shapes & sizes battling for both the class and overall placing's as well as a lucrative top 20 overall series finish to qualify for the upcoming New Zealand One Hour Endurance Championship event at Highlands Motorsport Park on 24 November 2018.
Series fast man Chris Henderson currently leads the overall Series in his fire-breathing Toyota AE86 V8, however hasn't had it all his own way with a 1st and a 4th placings to date. Series rookie Rowan Shepherd in the Mike Racing Porsche 997 Cup car is 2nd in the points and well within striking distance, especially should Henderson have an issue. The points are incredibly close and the next 3 cars are within just 5 points of each other. With 95 points still up for grabs at Levels, and with the quick fire series and a tight points structure there are still 11 cars than can still claim the overall series glory.
Shepherd also leads class D ahead of Scott O'Donnell/Allan Dippie (Porsche 997 Cup S) and then the Porsche 991's of Danny Whiting and Jonas Paterson who are actually tied on points so will be battling for the class podium. Locals to watch out for include Steve Parker (Porsche 997 Cup S) and young guns Chris Small/Johnny Small (Porsche 997 Cup), but both teams are on the back foot after issues at the previous rounds but will be looking forward to their home event. Also look out for the magnificent McLaren 570S GT4 of David McAlpine/Kynan Yu and also the fabulous Ford Falcon Supercar of Matt Carter. However there are rumours of a car change for Carter as the Falcon has been troublesome at both previous rounds and the Series sponsors are desperate to claim some qualifying points towards the NZ Championship event. However the pace setter is likely to be the brand spanking new Gen2 Porsche 991 of previous North Island 1hr champion Matt Whittaker, who took the race victory on debut at Ruapuna and the Levels circuit is likely to favour the Porsche marque. However as endurance competitors well know, you only need to take your eye off the ball for a split second and your race and series, aspirations can change dramatically.
The battles will be just as fierce right through the field and as well as first overall, Henderson holds a tight 12 point advantage in Class C (3501cc+) over the Porsche 996 Cup car of Garry Derrick/Ben Derrick and the Murray Beeby/Karl Beeby Nissan R32 GTR 3rd in class. This is traditionally the class of the kiwi built hybrids and it was the MRX built MRX Mustang of NZV8 driver Nick Ross who snatched a brilliant second overall at Ruapuna in only the cars second ever race. Also keep your eye on the shed built Corvette C6R of Bruce Davidson which has been showing a real turn of speed this season. However finishing races and collecting points is the key to Endurance racing success and those using this to climb further up the points score are the Brent Hill/Mike Patterson (Mercedes C63 AMG) who sit 6th in Class and will move even further up with another solid finish at Levels.
Class B (2001cc -3500cc) has been a real race of attrition this season. The class is currently lead by Phil Hood/Mike Driver (Seat Leon Supercopa) who hold a good points lead over Kieran Grace (Mini Challenge), Geoff Clear (Civic 2.2) and Craig Elstob (VW Golf GTi) who currently sits 4th. However the leader board will get a shakeup at Levels with Grace not entering the final round. Robert Gjaja returns for the final in the hot little Lotus Exide Turbo and Ruapuna Class B winner Marco Schelp in the super quick BMW 3.5 WTC also returns for Levels and would be up the front of this class points had he not missed the Teretonga opener.
Class A (0-2000cc) is currently lead by series rookies Clark Scott/Jim Boult (Integra) who hold a slim 9 point lead over another rookie Andrew Kitching (Civic) and Marc Denton (BMW E30). The BMW E46 WTCC of Arron & Stu Black is back in 4th just 2 points ahead of the 1600cc Starlet of past 3hr Series champions Angus McFarlane/Michael Bushell, who are also hoping to debut a new car should they score enough points to qualify for the NZ Champs at Highlands. This class has also seen a higher than normal rate off attrition so other cars on the back foot of the points but will be gunning for a class podium at Levels include Tim Dossett (Civic), Mark Meadows (Lotus Exide), Paul Martin (Honda S2000) and Ruapuna class winner Brayden Phillips (Honda S2000). You would be brave to pick a race winner here, so although this class hosts the smallest cars the action is always hot!
Not only are teams racing for overall and class positions and silverware, but also for a share of the over $30,000 purse that will be paid out at Levels. Thanks to series sponsors Carters Tyre Service and Allied 24/7/fuel the series will again have one of the richest prize money pools in NZ Motorsport and all prizemoney is paid out across both the 3 Hour and 1 Hour Series, ensuring that it is spread right through the field.
There are also various awards and spot prizes including a set of Michelin tyres and several thousand dollars' worth of prizes from ENDLESS Advance Braking Technologies, accommodation from Lake Brunner Lodge as well as $5000 cash and the magnificent original watercolour painting from Norm Sinclair that will all be given away as spot prizes to competitors in the series.
So with 95 championship and class points on offer for the Levels finale, every single class plus the overall series spoils are still up for grabs. However one thing is guaranteed and that is with a capacity grid and wildly varied field of cars on the tight Timaru circuit anything can, and probably will, happen.
For more information on the South Island Endurance Series, entries, or to be added to the South Island Endurance Racing Drivers Club's e-mailing list, please contact Chris Dunn via e-mail at sierdc@xtra.co.nz  ph 021-107-9293. Club information can also be found on facebook at www.facebook.com/sierdcnz, for more information on the series sponsor Carters Tyres, please visit www.carterstyres.co.nz  Qualifying starts at 9am Saturday & just $15-00 at the gate.