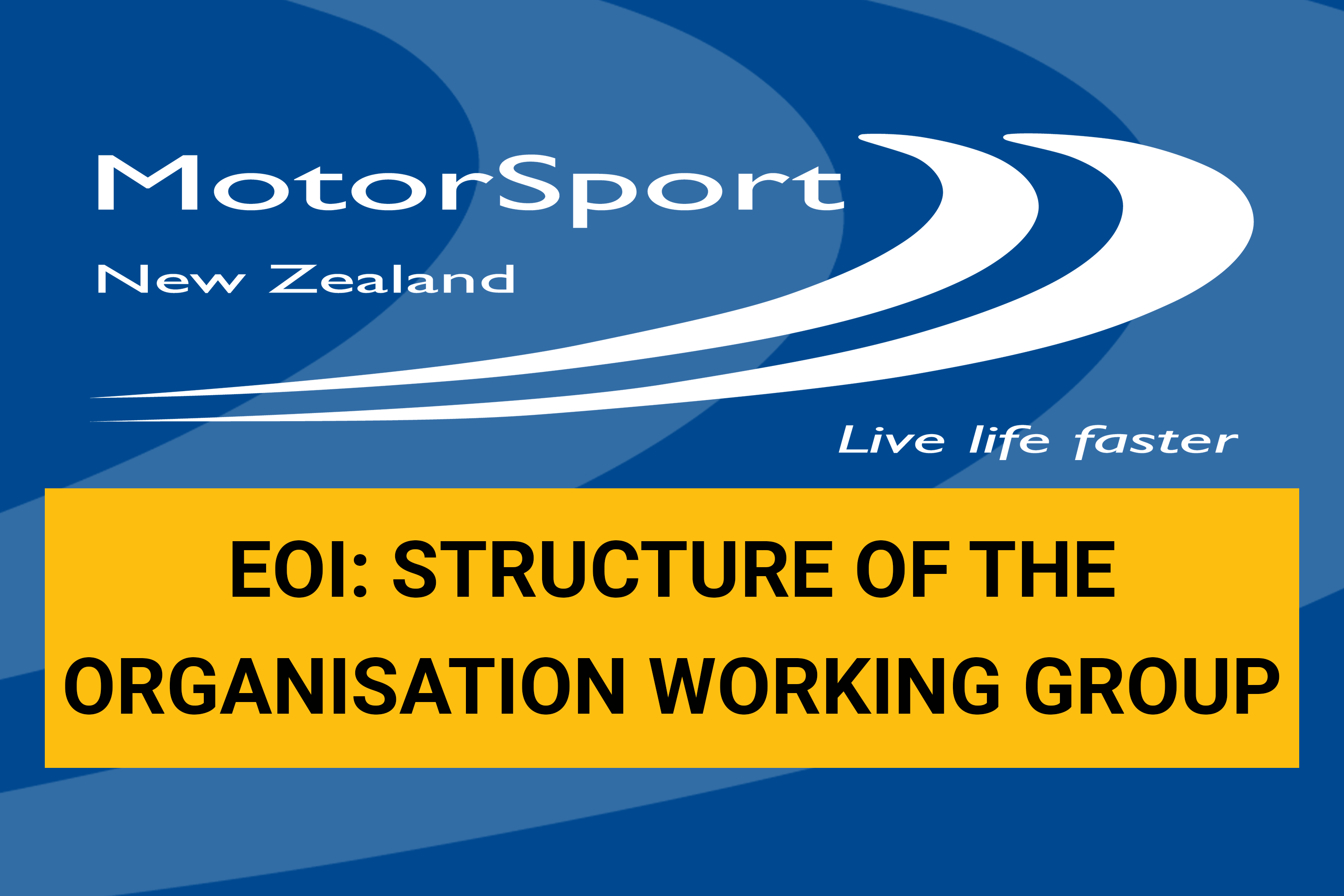 EOI: Structure of the Organisation working group
MotorSport New Zealand is calling for Expressions of Interest (EOI) for additional members to join the Structure of the Organisation review working group.
A workshop on this topic was first held at the 2021 MotorSport New Zealand Conference & AGM and those present agreed that a working group should be set up to investigate whether an alternative structure for the organisation would have merit.
This group reported back to the Member Clubs at the 2022 MotorSport New Zealand Conference & AGM with their initial findings and recommendations. These were generally well received and it was agreed the group would reconvene, with the opportunity for additional members to participate, to refine the details of the recommendation and report back at the 2023 Conference & AGM with a further update.
Expressions of interest to join this working group can be submitted using the link below. Expressions will close at 5:00pm, Friday 28 October 2022.