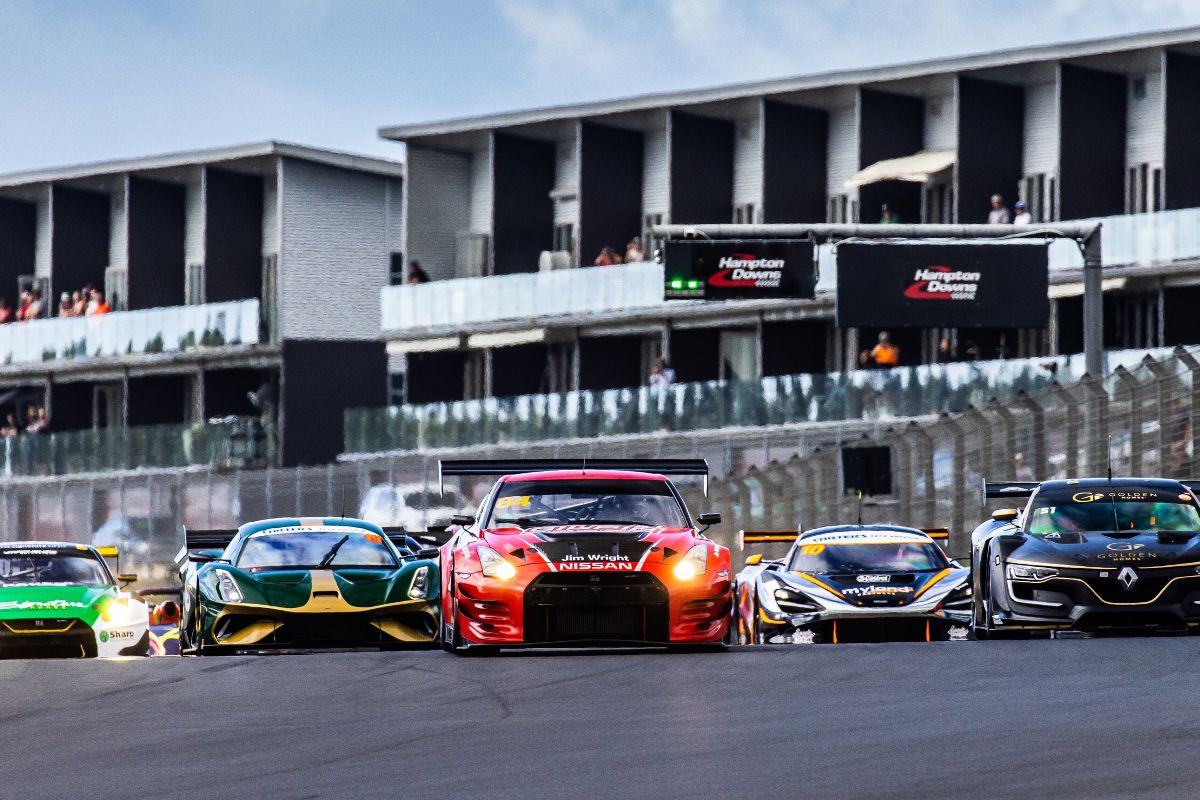 Entries open as organisers confirm NZ Endurance Final green light
Entries are now open for the 2022 NZ National Endurance final and organisers are hoping to see one of the finest endurance fields ever assembled in New Zealand, despite the on-going challenges of running motorsport events at level red COVID-19 settings.
The International Circuit at Hampton Downs Motorsport Park on Saturday April 9th will see some of the country's best GT3 cars racing and should also attract a significant number of the new Super GT field, who's season finishes two weeks before.
On top of that, organisers are expecting several newly-arrived GT cars to run, as well as some of the best home built and engineered machines. The country's only two official national endurance titles and a national two hour winner will be decided during a massive day of racing.
Priority of entry will be given to those from both the North and South Islands who have qualified for the final, but with the challenges faced by all in racing in the current climate, the finals this year will be open to general competitors who have eligible cars. It's hoped that will secure many of the cars that have arrived since the North Island and South Island series.
"Recent North Island Endurance Series races and those on the South Island have shown that there are plenty of competitive and contemporary race cars ready to go, including a host of GT3 machinery," said promoter Geoff Short.
"With more cars arriving in recent weeks, combined with a number of GT4 cars and a strong representation of home engineered machines, strong fields are expected for the one, two and three hour disciplines. We've worked hard with Hampton Downs and MotorSport NZ to ensure events can be run safely within the red level rules and it would be great to see the potential of these events reached with big fields of quality drivers and cars.
"It's not often drivers get the chance to race on the International Circuit and this will be a popular and cool opportunity for them to stretch their legs on the longer 3.8 km circuit. The GT3 specification cars particularly will be super fast around the Hampton Downs track."
Both the New Zealand One Hour title as well as the prestigious Three Hour title will be decided and although not a New Zealand title, a national Two Hour champion for 2022 will also be crowned. The rarely used international layout at the North Waikato track means up to 58 cars can run on the circuit at once, and the action on track is going to be non-stop.
The weekend also marks the start of the endurance 'season' with the North Island endurance season beginning three weeks afterwards with an event every three weeks.
To enter, use the links below:
ONE HOUR
https://forms.gle/tNm2eghgij5RhfvF6
TWO HOUR
https://forms.gle/W8aWJNP33jYRzeVW7
THREE HOUR
https://forms.gle/HrMe6KHbmAjBSuUE6