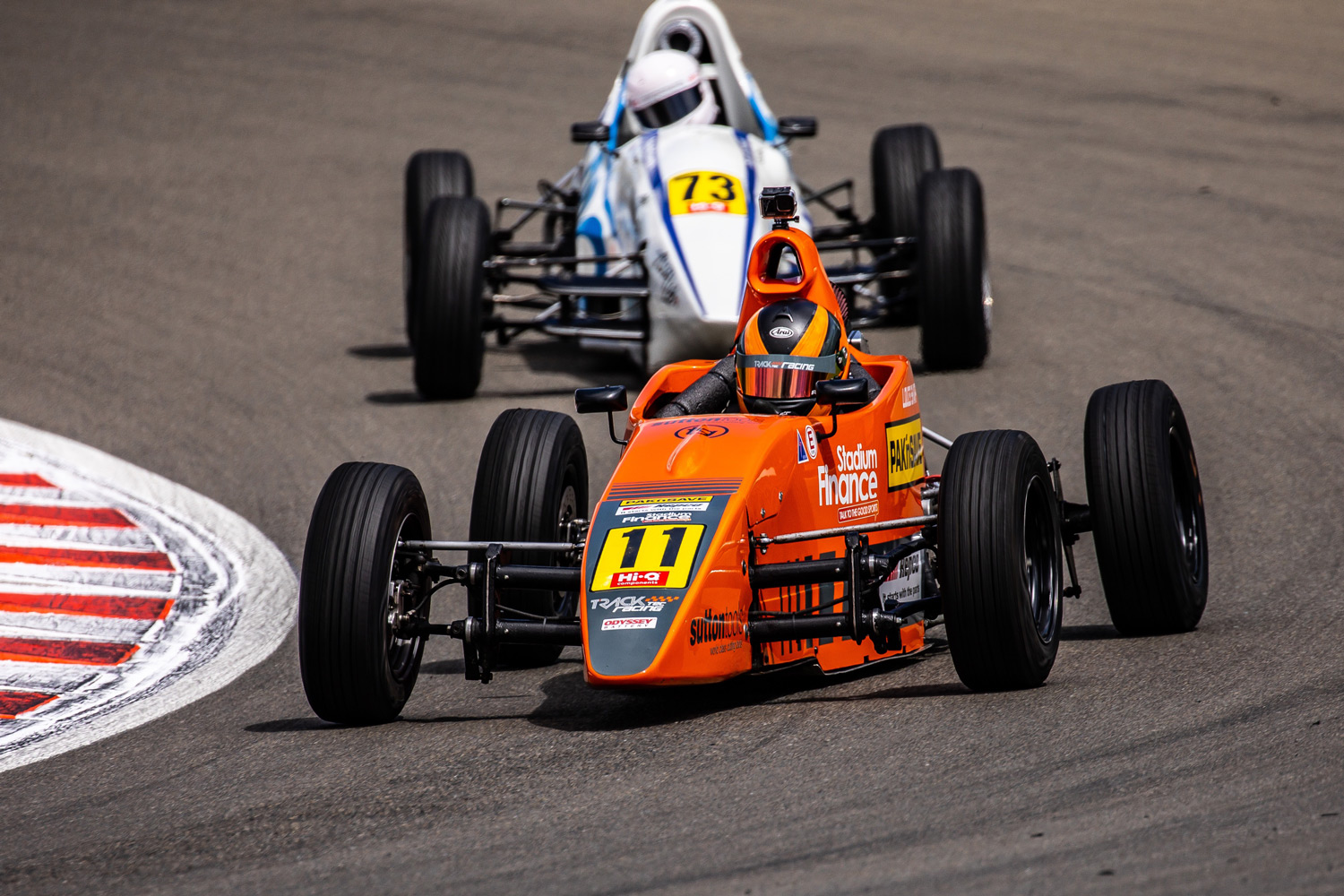 Encouraging NZ Formula First round for Louis sharp at Manfeild
Christchurch's Louis sharp continued to make good gains at the sixth round of the 2020/21 Hi-Q Components New Zealand Formula First Championship held in support of the 2021 Castrol Toyota Racing Series at Manfeild Circuit Chris Amon over the weekend. A top qualifying result saw the teenager start third on the grid. Despite retiring from the second race of the weekend, he backed up his qualifying effort with a fifth and fourth in races one and three.
"I think on the whole that was a pretty good round," commented Sharp. "It's a track I really enjoy as it has some really good fast and sweeping corners."
In Saturday's qualifying, Sharp was able to put down a good solid lap early in the session.
"I then got a really quick lap behind some of the fast guys near the end and set the third fastest time so was really happy with that one."
The opening race saw a six-car battle for the lead won by Liam Foster. Foster beat home rookie driver, Zac Blincoe, by half a car length at the finish line. They were followed in third by Chris Symon, Leo Scott, Louis Sharp and Hayden Bakkerus.
Unfortunately for Sharp, in the second race on Sunday morning, his floor tray came loose affecting his ability to brake. This resulted in the locking of all four wheels at turn one sending him into the gravel and out of the race. Zac Blincoe took his maiden win in the series.
Despite some issues with a slipping clutch and new unscrubbed front tyres, Sharp made amends in the final race of the round finishing in fourth with Blincoe taking his second race victory.
"We are improving with every round, getting better and better with more racing and track time, which is what this season is about. We have got some really good straight-line speed and I feel that we have made some really good gains from the weekend."
Sharp and his Track Tec Racing team now prepare for the penultimate round, 5-7 March, at Pukekohe Park Raceway in Auckland.