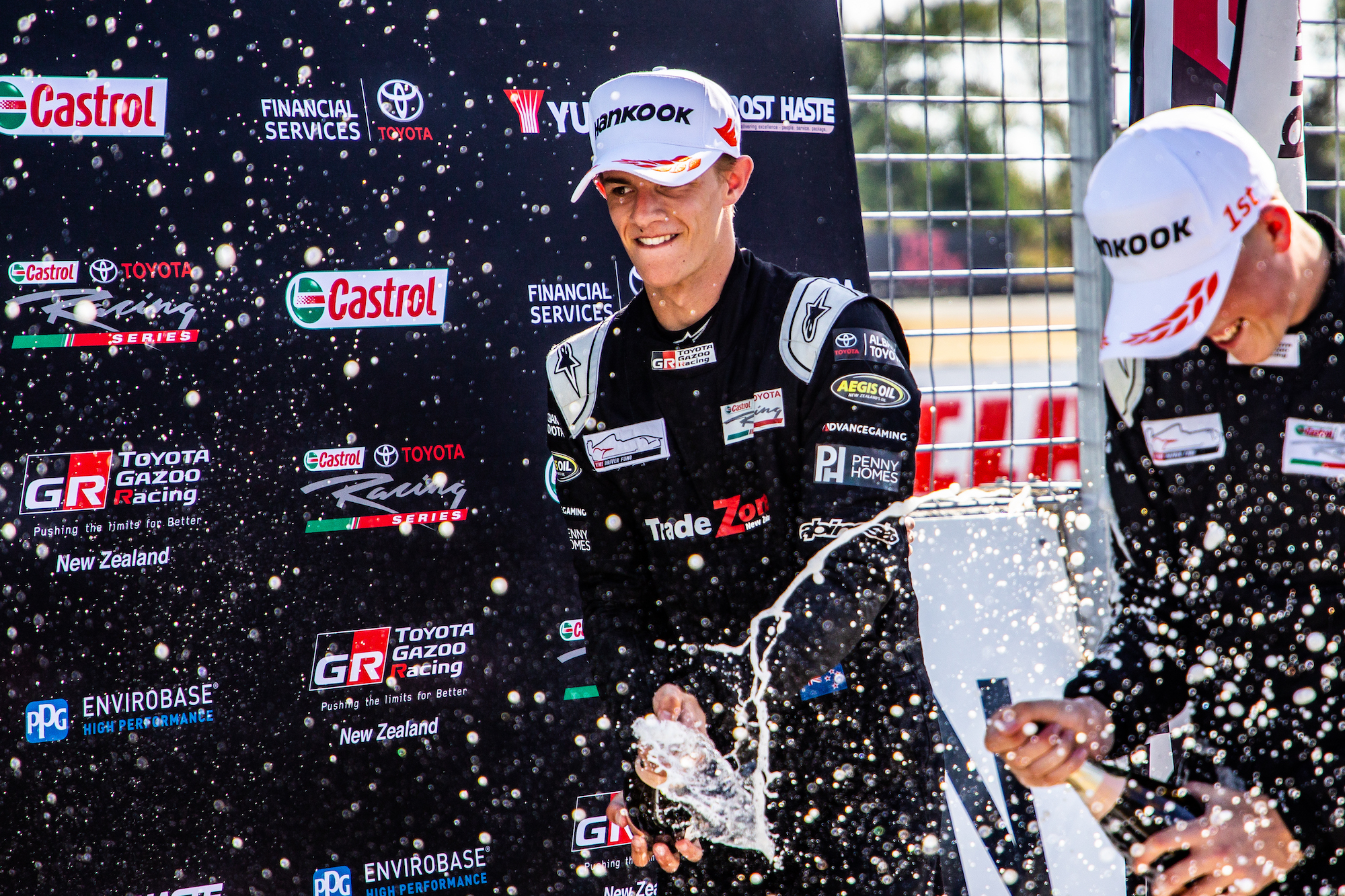 Pair of podiums end Conrad Clark's TRS season on a high
Taupō's Conrad Clark has ended his maiden Toyota Racing Series campaign on a high at the final round held at the weekend in the Manawatu.
The Toyota Racing Series, commonly referred to as 'TRS', will form part of Clark's 2021 racing plans. The series is world-renowned as a breeding ground for future international motorsport champions with 18 drivers graduating to drive Formula 1 since its inception in 2005.
Clark's season had so far been one of promise with the 18-year-old racer gaining strong result despite the challenges put in front of him. This weekend was one that Clark was hoping to have success at as the racing would be held around Manfeild Circuit Chris Amon, the very track he debuted at in 2017 and scored his first-ever race win in 2018.
In Saturday morning's qualifying session Clark was able to set a top-five time in the qualifying session that was so tight he was just 0.2-seconds off a front-row start.
The first of two races on Saturday, held over 22-laps, was a breakthrough for Clark who was able to score his first podium finish are crossing the line in third place. Crucially he also finished ahead of his nearest championship rival and closed the gap to third in the standings.
Saturday's second race, held over 27-laps, was another strong showing for Clark who finished in fourth place. And once again ahead of his rival and who was now just one-point ahead in the championship.
Sunday started strong with fourth in qualifying, again ahead of his rival. However, a poor start from a car ahead of him on the grid meant he was forced to slow down to avoid crashing, which allowed his rivals to get past. In the end, Clark finished the morning's race in fifth place.
In the final race of the season, the 27-lap race for the Denny Hulme Memorial Trophy, Clark scored another podium finish.
"It was a huge relief to finally finish on the podium and spray some champagne," said Clark.
"We made big steps in speed at the previous round and I knew that would help heading into Manfeild, a track that I know really well and have enjoyed success at before.
"I must thank all my sponsors and supporters for pulling this all together. It was a bit of a last-minute job but we were on the grid and able to battle with some of our country's best up and coming talent."
After the final race of the championship, Clark finished in fourth overall, just shy of third. Clark and his team will now begin planning and seeking opportunities for the rest of 2021, made all the more difficult by changing COVID-19 situations both in New Zealand and internationally.
Clark's Toyota Racing Series campaign is proudly supported by TradeZone, Aegis Oil, Penny Homes, Albany Toyota, Gedore Tools, Advance Gaming, Ellerslie Jewellers and Engravers, Ārepa and the Kiwi Driver Fund as well as other private individual supporters.