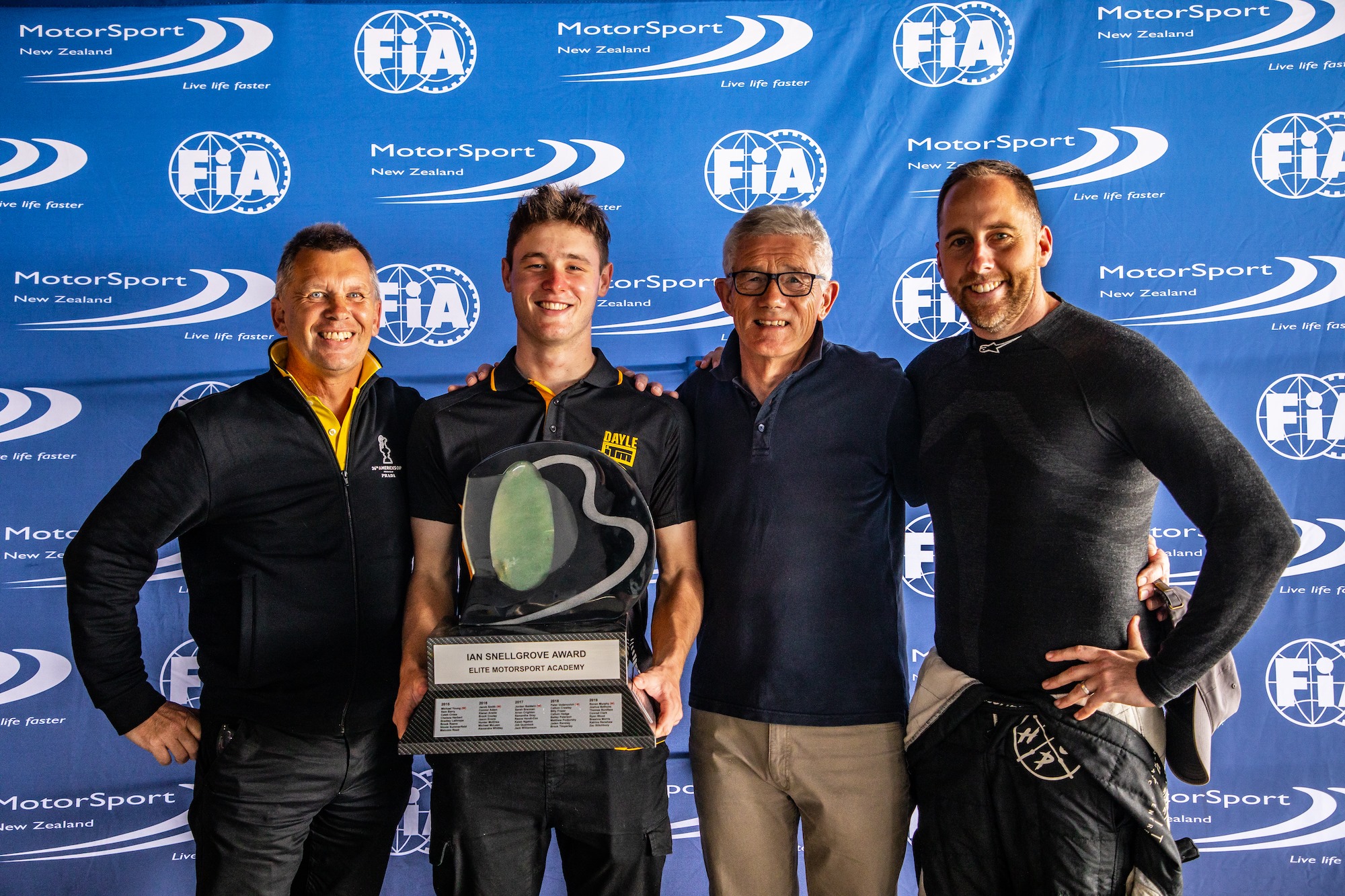 Elite Motorsport Academy of New Zealand celebrates 20 years
The Elite Motorsport Academy of New Zealand is celebrating 20 years of elite development of motorsport competitors in New Zealand.
Originally born as part of the 'Prodrive Trust' which was founded in 1998 as a means to deliver driver safety education, the roots of the Elite Motorsport Academy began in 2001 when the Prodrive Trust started the "Bruce McLaren Scholarship".
The scholarship was awarded to a young competitor to assist their development and open opportunities for them both domestically and internationally. The scholarship was awarded from 2001-2004 to James Cressey, Supercars drivers Fabian Coulthard and Chris Pither as well as Nelson Hartley.
In 2004 the Elite MotorSport Academy was established as an expanded competitor development program. This program saw multiple participants take part in a week-long camp at the Otago Academy of Sport where they are given an intensive course in fitness, nutrition, media, sponsorship and mental performance. The camp is then followed up by a 12-month program where participants continue to work with providers of the academy to further their development.
The academy, which has evolved into a world leading program and is highly regarded by the FIA, has seen 130 graduates pass through its doors and reads of the "who's who" of the modern era of New Zealand motorsport. International stars such as Shane van Gisbergen, Hayden Paddon, Brendon Hartley, Earl Bamber, Nick Cassidy, Mitch Evans and Andre Heimgartner have all graduated from the academy.
The academy is still developing emerging talents such as Hunter McElrea (IndyPro2000), Billy Frazer (USF2000), Jaxon Evans (Porsche Supercup) Callum Hedge (Porsche Sprint Cup Australia), and Michael Young (Intl. Rally). It's latest academy winner, Ronan Murphy, scored his first podium finish in the Toyota 86 Championship at the weekend.
"It's incredibly special to reflect on the success of the last 20 years," said Tony Herbert, trustee of the MotorSport New Zealand Scholarship Trust which runs the academy.
"We have created a truly world-renowned academy which continues to advance competitors to the next step in their careers.
"The Trustees encourage all young competitors and apply for the upcoming 2021 academy. It's one of the best things you could do for your careers, you never know where it might take you."
Applications for the 2021 Elite Academy are closing soon. The 2021 Elite Academy camp will take place in Dunedin from June 27 – July 3. More information and the application form can be found on www.motorsport.org.nz/elite-motorsport-academy/. Applications will close on 12 March 2021.
Image, L-R: Academy Trustee David Turner, 2019 Elite Academy winner Ronan Murphy, Trustees Tony Herbert and Alistair Wooten. Absent: Trustees Lyall Williamson and Wayne Christie | Photo Credit: Tayler Burke