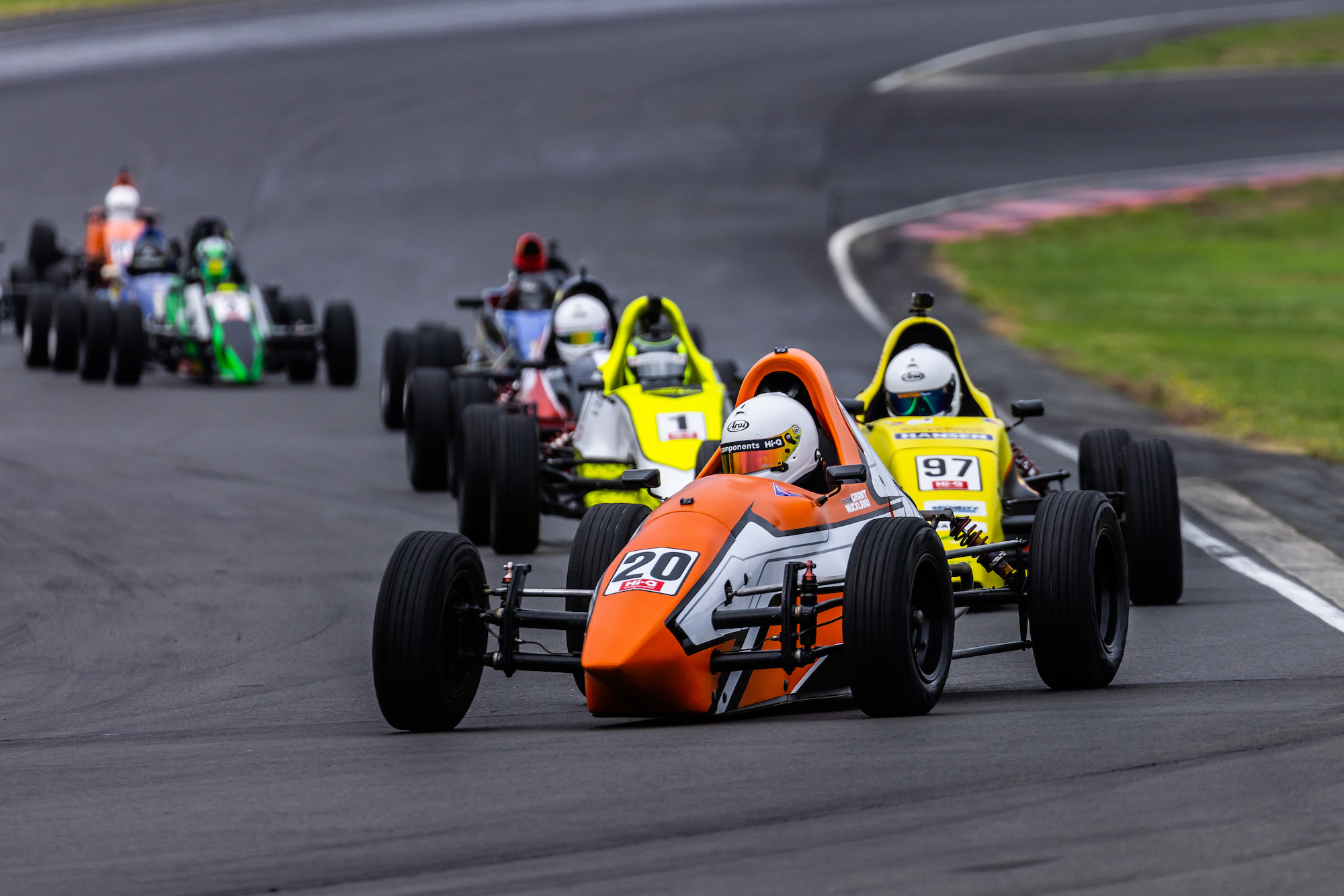 Dylan Grant strikes back with Sunday morning Formula First win
Dylan Grant has responded to his post-race penalty in race two by winning race three of the 2021-22 Hi-Q Components NZ Formula First Championship.
A late-race safety car for a stranded Liam Nicholson left the front runners just one lap to decide the finishing order. Grant, Leo Scott and Chris Symon broke away at turn one with Scott actually taking the lead by turn two. Symon then briefly got by Grant, meanwhile, the top three squabblings allowed Zach Blincoe to catch them and buy into the battle.
Grant was unable to be caught in the final run to the flag, beating Symon home to the finish by 0.217-seconds with Scott third, just a further 0.034-seconds behind. Blincoe narrowly missed out on the podium by a mere 0.001-seconds at the line.
Mason Potter came home in fifth, not too far from the lead pack. Jensen Bate was the top rookie racer, finishing in sixth ahead of Blake Dowdall, Hayden Lines and Jack Groenewald. Jensen Foster dropped to tenth after an incident on the final lap.
Mauro Iglesias, Daniel Peterson and Nicholson all failed to finish after being stranded in separate incidents.