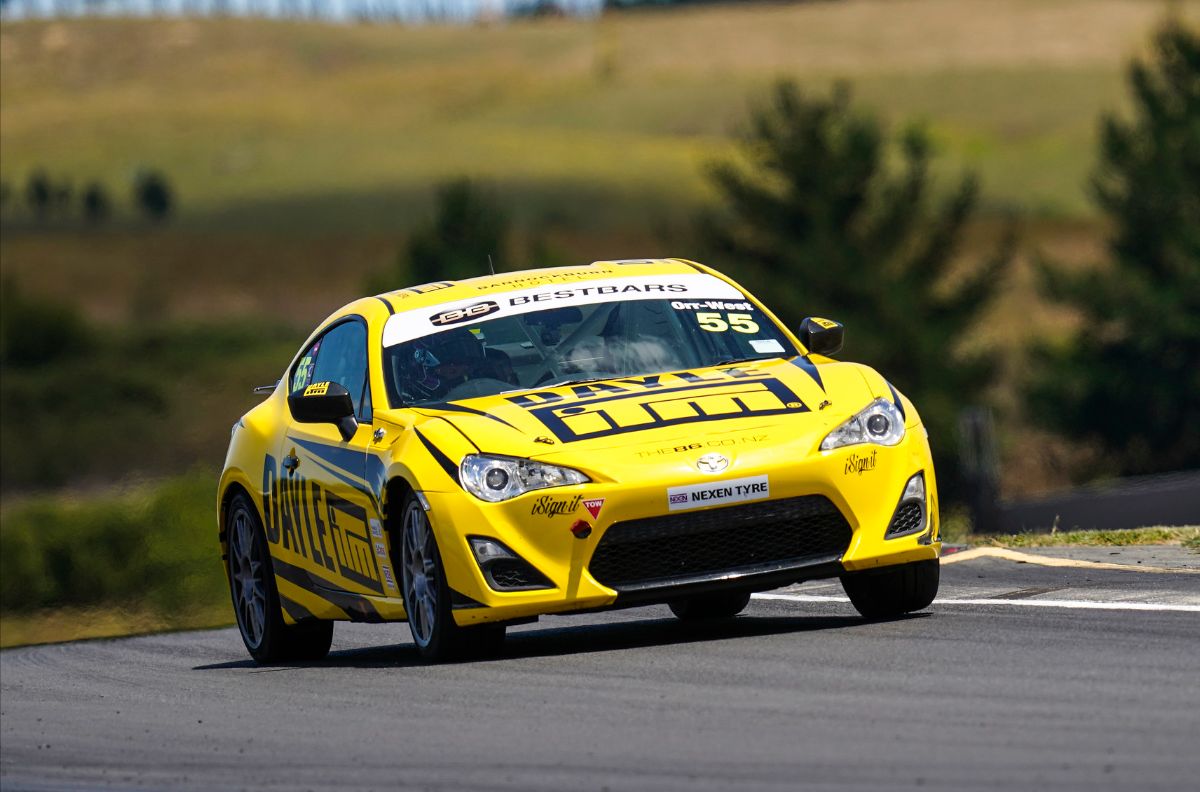 Dayle ITM racers look to raise the game
Dayle ITM Racing's duo of Christina Orr-West and Ronan Murphy are hoping for an upturn in fortune this weekend at the third round of the 2021 Best Bars Toyota 86 Championship at Manfeild Circuit Chris Amon.
Murphy and Orr-West currently sit seventh and eighth in the points table respectively, but arrive at round three with a different approach.
For Orr-West, that change of direction includes recruiting James Marshall as her engineer. He worked alongside Christina in her endurance campaigns for two years. Her team mate Brendon Leitch will also be on hand this week to add his support and expertise as she aims to get amongst the lead pack.
"This is the team I want around me, it's a team I know and have plenty of experience with and they understand how I work and how to get the best performance out of me," she explained. "There'll be no excuses. I have to pull finger and find time on the track and get myself back inside the top six as a start."
Murphy meanwhile, has had plenty of speed, but has been frustrated in races, usually because he has given away valuable time and track position at the race starts. It's the area of focus for him this weekend in the Manawatu as he too tries to step up his game in the super-competitive Toyota 86 series.
"I'm really looking forward to the weekend here at Manfeild," he explained. "I think if I can put it all together and get a good result in qualifying and get the car off the line well then I don't see any reason why we can't challenge for a strong result this weekend.
"Although we have had our fair share of issues, the team has been providing me with a very good car and at the end of the day it is just down to me to go out there and execute a good qualifying session and three good races."
The Dayle ITM duo have practice sessions on Friday ahead of Saturday morning qualifying and the first race on Saturday afternoon. There are two races on Sunday.